If you are looking for the perfect hostess, teacher, or housewarming gift, then you (and the recipient) will love receiving herbs in beautiful vessels. Click through for all the details.
I'm just over here dreaming about spring. The poppies are already starting to bloom alongside the freeway, and I hear this year (thanks to all the rain) we are expecting a super bloom of wildflowers in the desert areas. I cannot wait. I just hope it holds out long enough for my parents to get here from Australia so we can take them out to the state park and the poppy fields.
This also means that I'm thinking ahead to planting too. I'm not sure if it was a case of over-watering, under-watering, the cold, or what happened, but most of my herbs died off over the winter and so I'm desperate to get my pots started again. I absolutely loved being able to pop outside and clip a little thyme or rosemary to add into recipes. Which of course made me think that if I'm feeling this way, then others might be too, so it inspired me to create these herb planter gifts (and handmade plant markers) that are the perfect gift for any occasion from housewarming, to a hostess gift, Mother's Day, and more.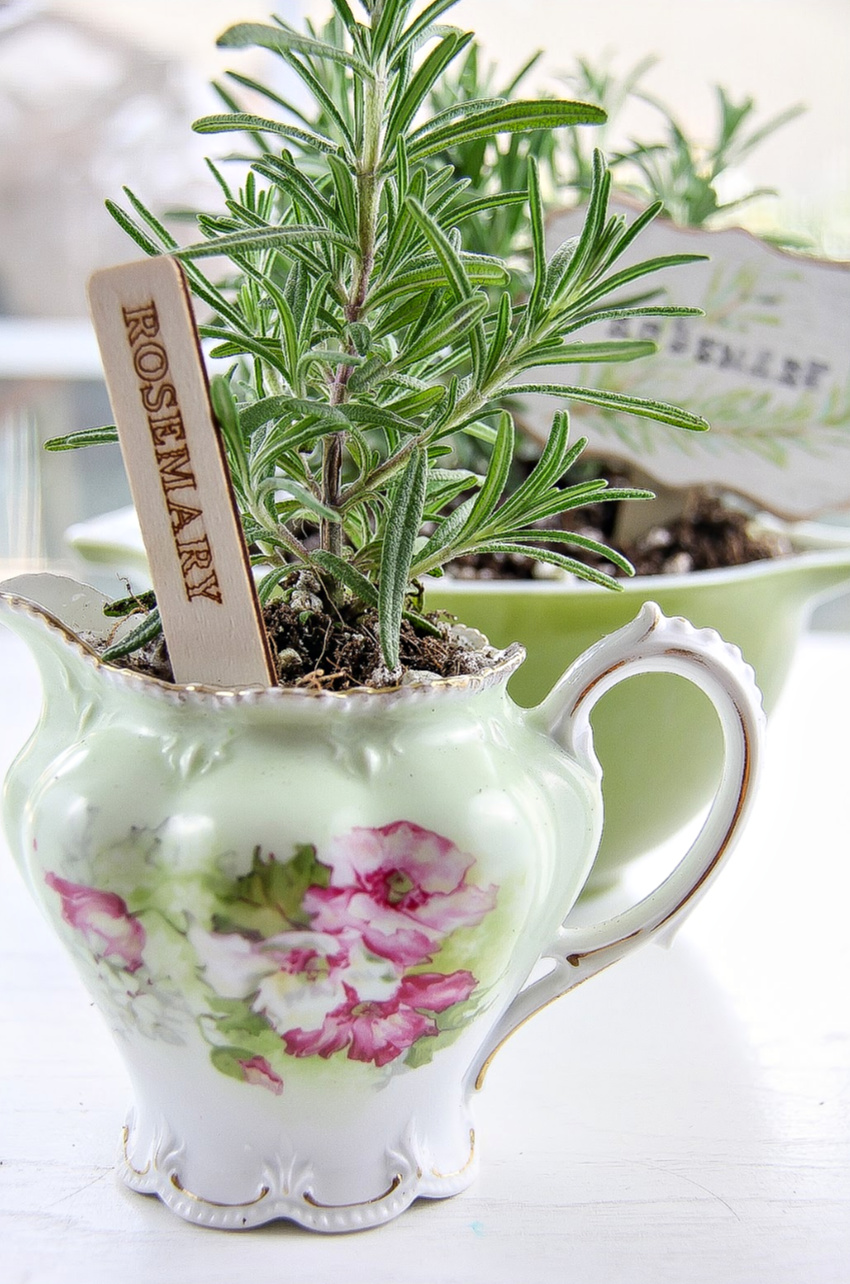 Head on over to Lady and the Blog for all the details on how to make these. I especially love the handmade garden markers, which you can see in the large pot in the background of this photo.