These 10 delicious one-pot soup recipes are the ultimate comfort food to make on a cool evening to enjoy cuddled under a blanket.
Disclosure: This One Pot Comfort Food Foodie collection has been sponsored.
There is nothing better than soup in the cooler months.
I often make pots of vegetable soup in the evening and freeze it for nights when I crave a little comfort food, which is often, especially now that the weather is cooling down.
Soup, a blanket, and a fire burning are my ideal winter night.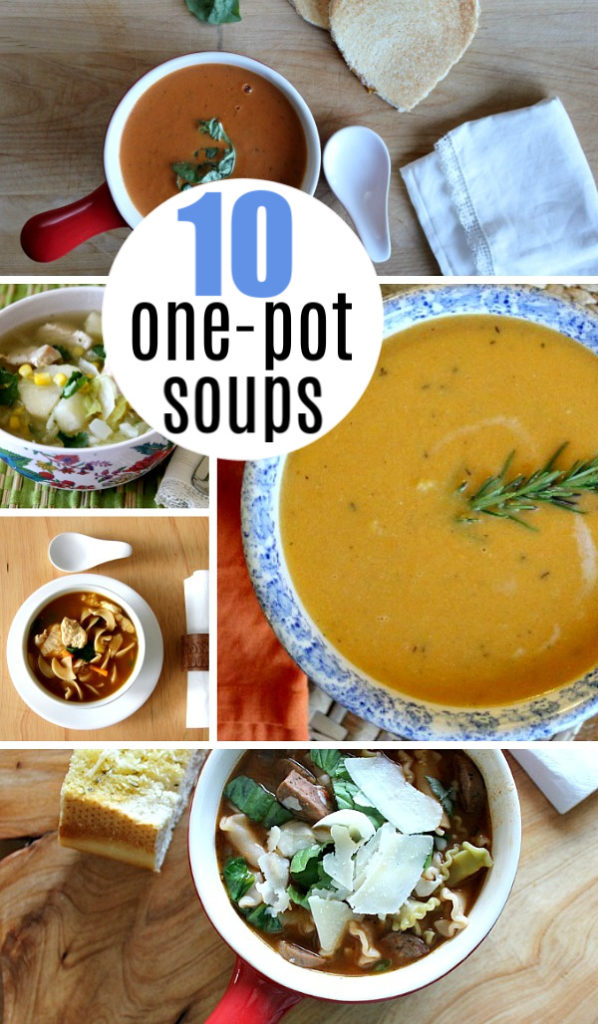 I've rounded up 10 warm, hearty, and delicious comfort food soups that require only one pot to cook. It doesn't get easier than that.
What is your favorite comfort food soup recipe? If you have any one pot soup recipes, please feel free to link to them in the comments.