I make soup almost weekly.  It is a great way to use up leftovers and vegetables. 
This week's soup was turkey with vegetables and pasta.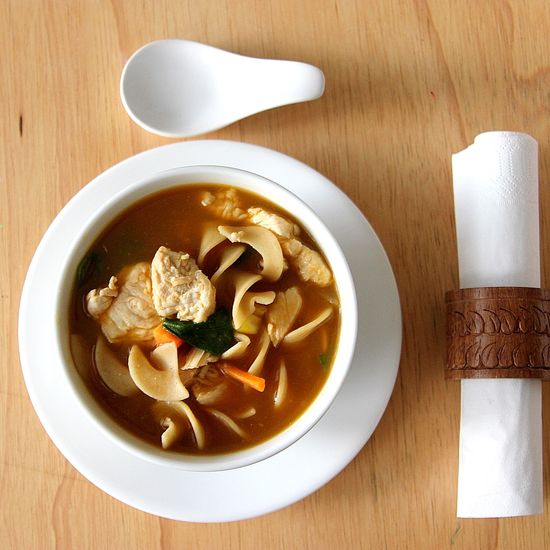 Ingredients:
6 cups vegetable broth
2 cups water
2 cups whole wheat spiral pasta
2 turkey breasts (roasted and shredded)
1 small yellow onion (half slices)
2 carrots (sliced into thin strips)
1 cup corn kernels
1 cup baby spinach
1 tsp coriander (ground)
1/2 tsp garlic pepper (freshly ground)
pinch of salt
Bring vegetable broth and water to the boil.   Add the pasta and bring back to the boil for about 5 minutes.  You want it to still be firm as it will continue cooking as you add the other ingredients.  Turn the heat down to low.  Add the onion, carrot, coriander, corn, garlic pepper and salt.  Simmer for 5 minutes.  Stir in the spinach.  Simmer for a further 5-10 minutes depending how how soft you prefer the vegetables and pasta.
Serve.