This semi-handmade unicorn costume with handpainted tutu and unicorn horn headband is perfect for Halloween.
I've made it a tradition over the years to hand make the kids' Halloween costumes. So this year for Halloween Marisol asked if she could be a unicorn … Flynn wants to be a S.W.A.T Officer, but that's a whole other story (and one in which I may have to forego hand making a costume), but I jumped at the chance to make Marisol's.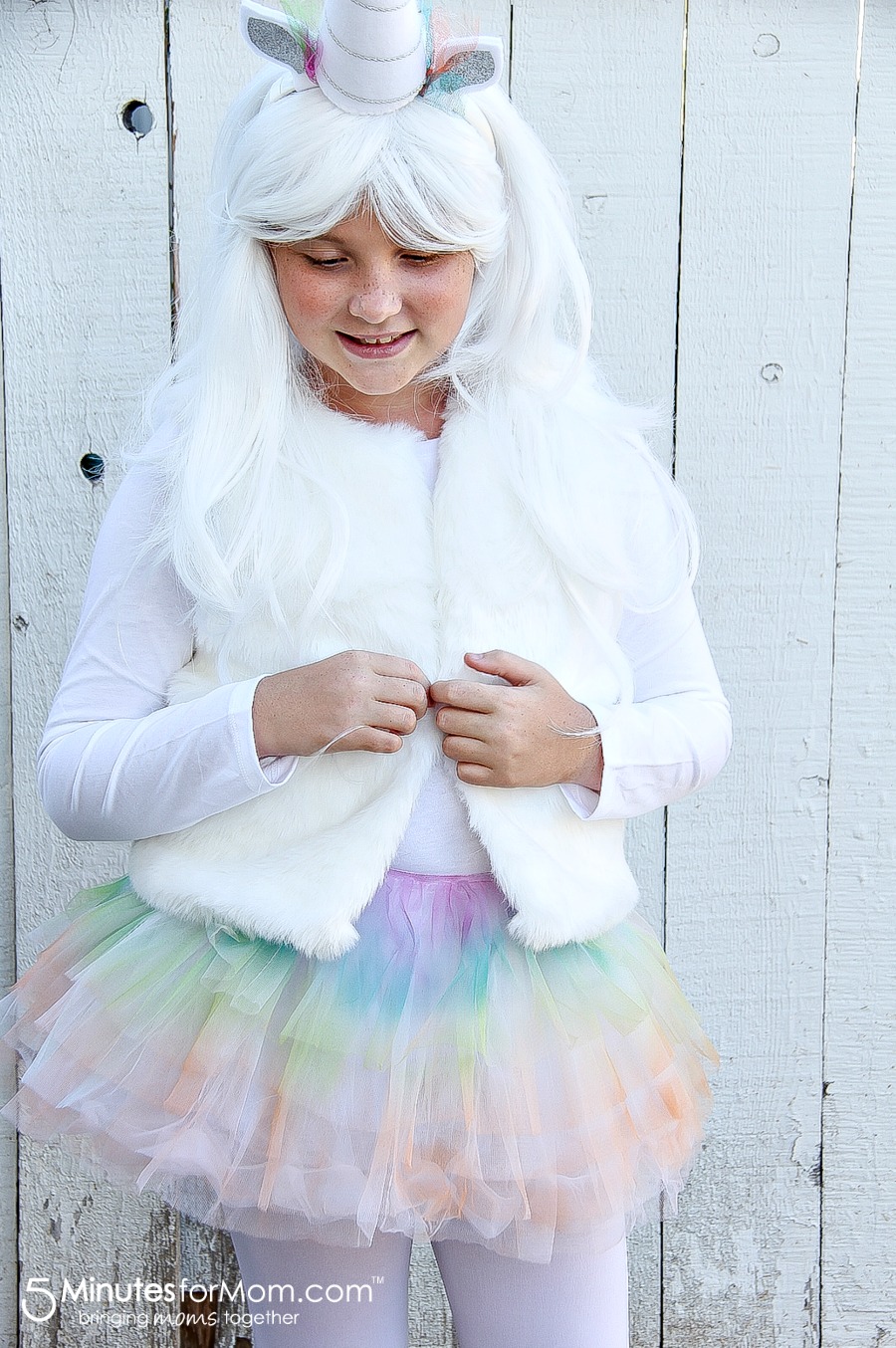 Isn't she cute as can be?
I want to be a unicorn now too.
You can find the tutorial to make this costume over at 5 Minutes for Mom, where I'm showing you how to airbrush the tutu, and airbrush tulle for the handmade unicorn headband.
Save
Save