Make a LEGO marble maze with kids. It's a great rainy day activity, makes the perfect gift, and will keep them occupied day after day.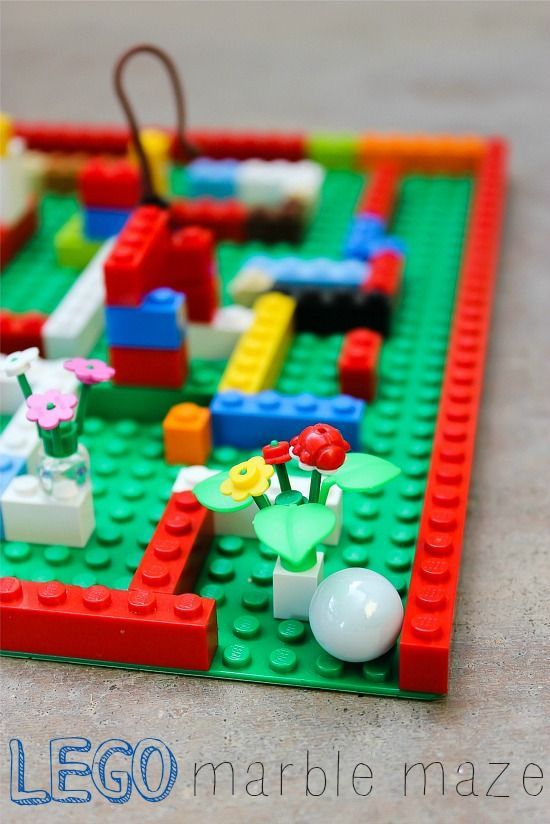 Can you guess who made the board above? Yes, even LEGO marble mazes need flowers and pretty things on them.
This kid likes to keep things simple though.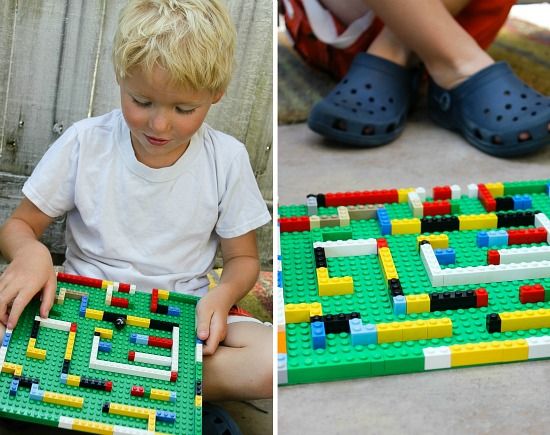 Supplies
Instructions
Make sure you have a start position for your marble, then let your imagination go wild. You can make bridges, tunnels, turns, and dead-ends.
They are having so much fun with their mazes and they love that they can switch them around to make them harder, and Marisol has been using two marbles in hers to make it even more difficult.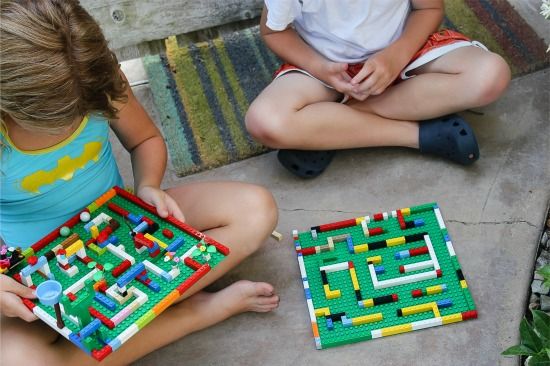 Set up a few marble mazes for LEGO birthday parties and set a timer to see who can get through the maze the quickest.
Alternatively, cut square boards into quarters. Package each board with a collection of LEGO pieces and a marble so kids can build their own LEGO marble mazes. These will make great party favors.
Looking for another LEGO marble maze idea? I made these mini Valentine's Day LEGO marble maze gifts with a free printable tag over at The Centsible Life.