Looking for a great way to use some of that LEGO that you keep standing on? Make these LEGO terrariums.
Our front room is OVERRUN with LEGO. It's everywhere! I'm not kidding. So, I've found myself trying to get more and more creative with how we use it and display it. The kids have a large LEGO table where they've constructed a town, but there's still so much more that hasn't been built and cannot fit on the table.
So, while they were with their dad one weekend, I made LEGO terrariums for each of them for their bedrooms. And, they love them!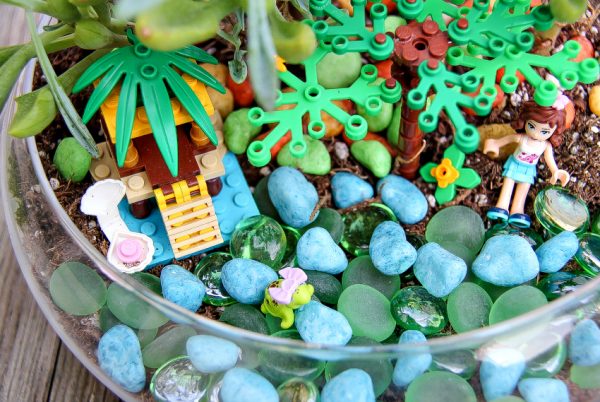 The one pictured above is Flynn's. It's sitting on the desk in his bedroom. It reminded me of the trip we took the kids on to Florida last summer. If you want to see how I made it, and check out Marisol's too, head on over to Make and Takes.