The easiest macrame plant hanger tutorial for beginners. This will have you hanging plants all around your porch in no time.
If you have ever wanted to try macramé, but it's one of those things you've put in the too hard basket, you won't anymore.
I'm showing you how to make this REALLY easy macramé plant hanger over at Make and Takes today. You'll have it made before the latest episode of your favorite show is over. So turn on Netflix, and make something fabulous.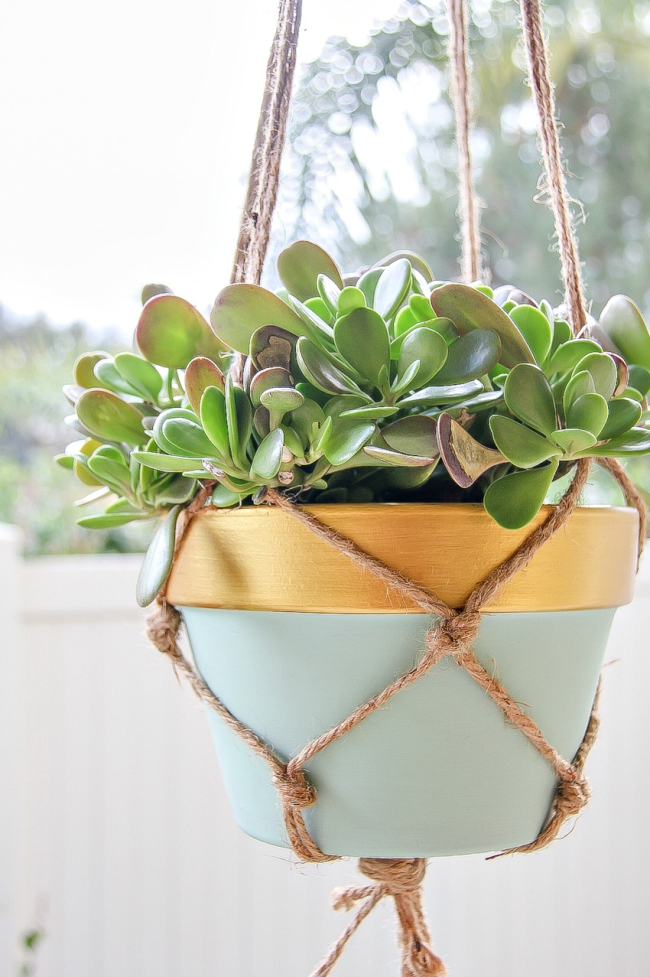 And, the pot you see in my plant hanger is just a terracotta pot that I picked up and painted. So, if you have any pots taking up space, grab a paintbrush and give them a makeover too.