While the kids are at school, mummy gets her craft on.
I picked up the plain green, ready-made felt bag in the clearance section of (I think it was) Michaels quite a few months ago for 50 cents. 
Marisol is an avid collector of bags (a trait she obtained from me) … something that daddy is not happy about, especially when she goes from 50 cent bags to $500 bags in the years to come.
The plain green bag needed to be prettied up a little.
So armed with:
the green bag
a pink fat quarter
white felt
embroidery thread
a needle
black fabric paint
and a paintbrush
I set to work.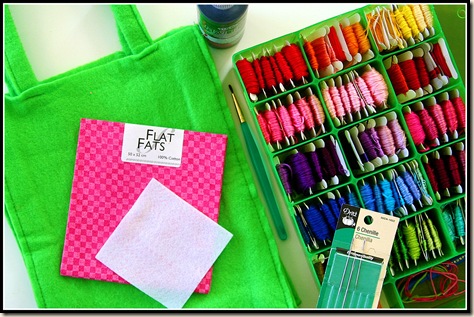 I did a rough sketch of what I wanted to put on the bag.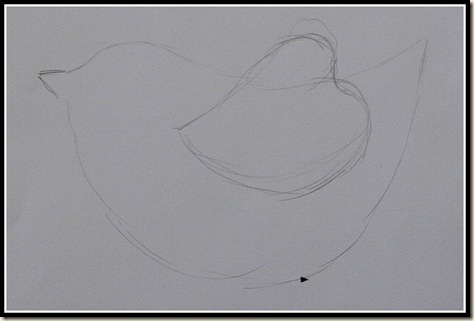 I cut out a template and then used a fabric pen to draw the outline onto the fat quarter and felt before cutting.
Then I hand stitched the bird and her pretty wing onto the bag. 
Done!