For my littlest Valentine's to hand out to their school friends.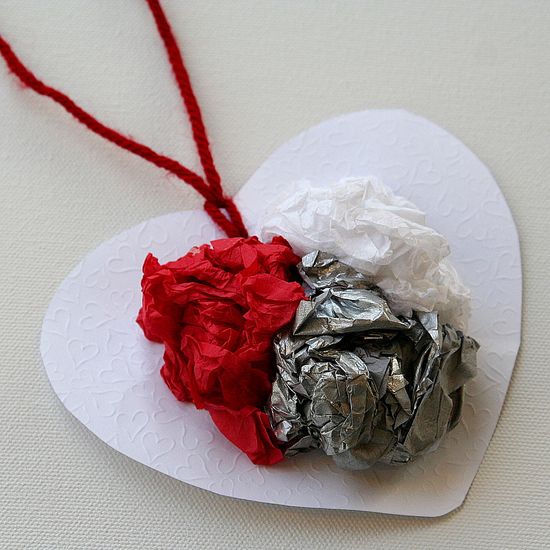 Necklaces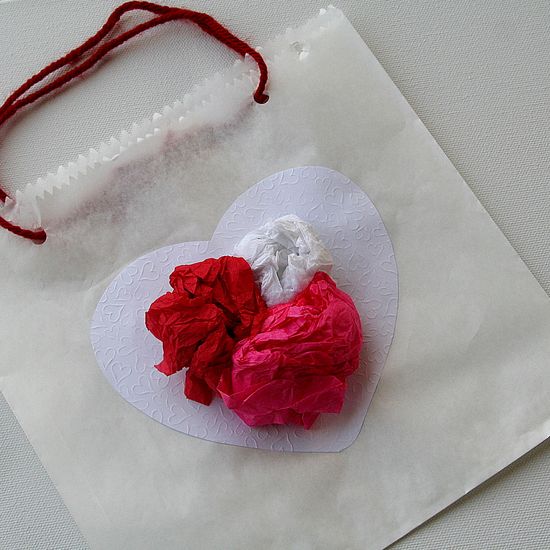 Bags to hold Valentine's Day cards
I was inspired by this project from Wise Craft.
The kids had a great time crumpling all the tissue paper into tiny balls.  Thank goodness I'm a hoarder and had piles of used tissue paper in the garage.  We mixed and matched colors and patterns.  Nearly every bag and necklace made was a little different from the previous one.
They also gave these gifts to their teachers.