These snowman pillow boxes filled with hot chocolate and marshmallows are the perfect gift to get your friends, family, and neighbors through the cold winter season.
Kids: Why are you doing Christmas crafts, it's not even Halloween yet?
Me: Blogger life. When you have to create projects during one holiday in preparation for the next one.
So yes, things are a little confusing in our home right now. While I work on their Halloween costumes and we are surrounded by Halloween decorations, I'm also crafting for Christmas and winter.
This is one craft that everyone will love for the cooler weather. I'm over at Lady and the Blog today showing you how to make these snowman pillow boxes that you can fill with hot chocolate and give to friends, family, and neighbors this winter.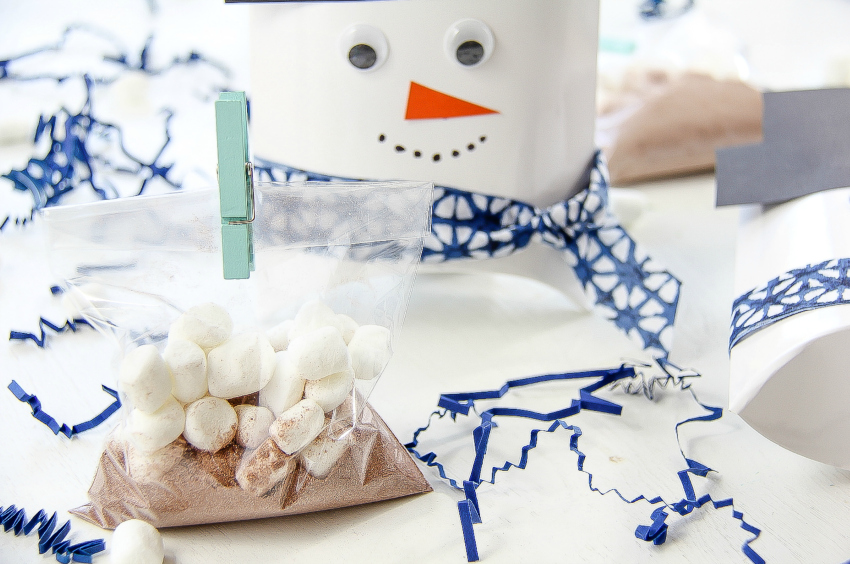 This is the perfect weekend project to do with the kids, then go hand them out to the neighbors.