This mermaid tail fairy bread is the perfect snack for The Little Mermaid themed movie night or party.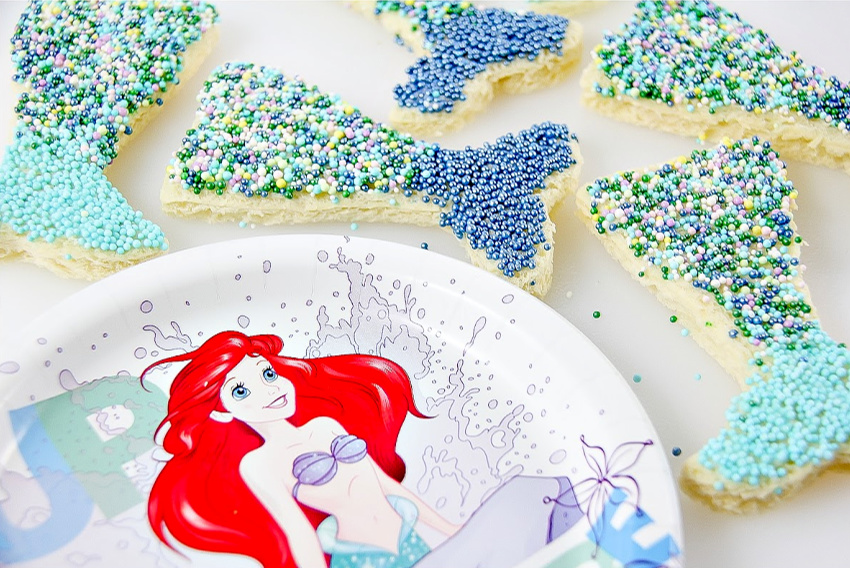 In honor of the 30th anniversary, The Little Mermaid has been released again TODAY on Blu-ray and digitally on HD.
Pick up a copy (or download it), and then head over to Lady and the Blog where I'm showing you how to make these fun mermaid tail fairy bread treats … they make perfect movie-watching snacks.
The kids are going to love them. My kids do, and the best part, all you need is gluten-free bread to make a gluten-free version too.