These five outdoor winter activities in New Jersey will have the whole family getting outdoors, exploring, and away from video games.
Over winter break we took a road trip from Kentucky to New Jersey. It was Marisol's Christmas gift as she has a friend there she really wanted to visit. We were staying in a hotel in Parsippany not far from their house for four nights and aside from going to a hockey game and hanging out with friends a couple of days we had no itinerary. There was no way the kids were going to just stay in a hotel room staring at screens.
Each day I planned a hike. Sometimes Marisol was with us, but other times it was just the three of us. Here are five places we visited over four days.
Outdoor winter activities in New Jersey
Grace Lord Park, Boonton
This was one of my favorite outdoor winter activities in New Jersey. It isn't a large park, but there is a playground for little ones and a short walking trail. There are beautiful waterfalls, stone ruins, squirrels, and during winter we had a lot of fun playing with ice.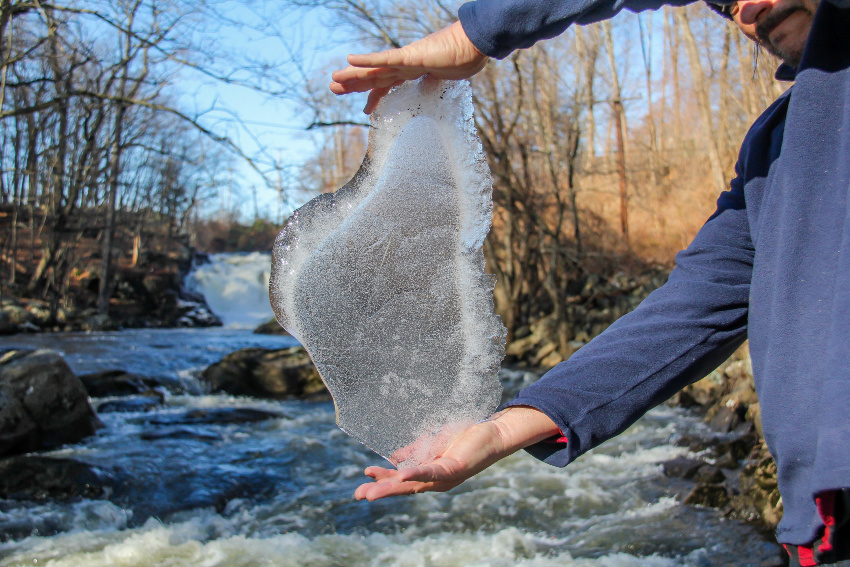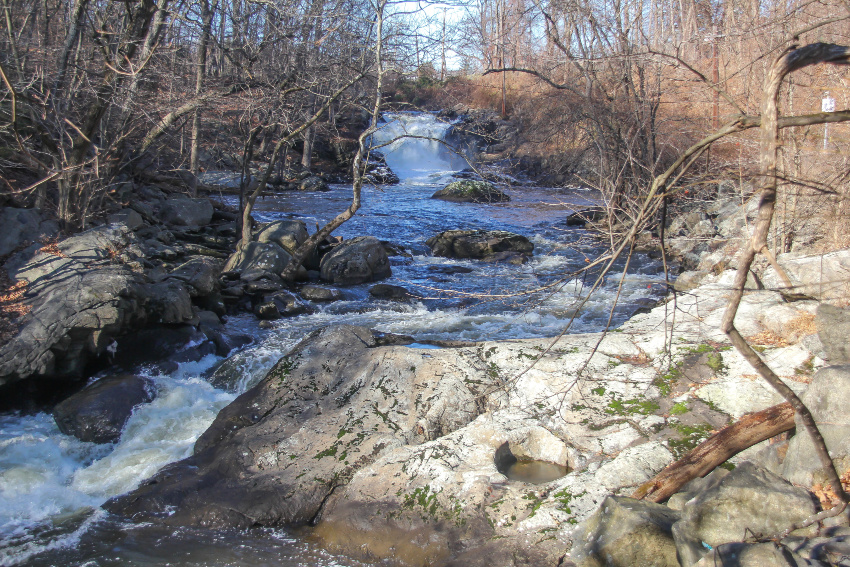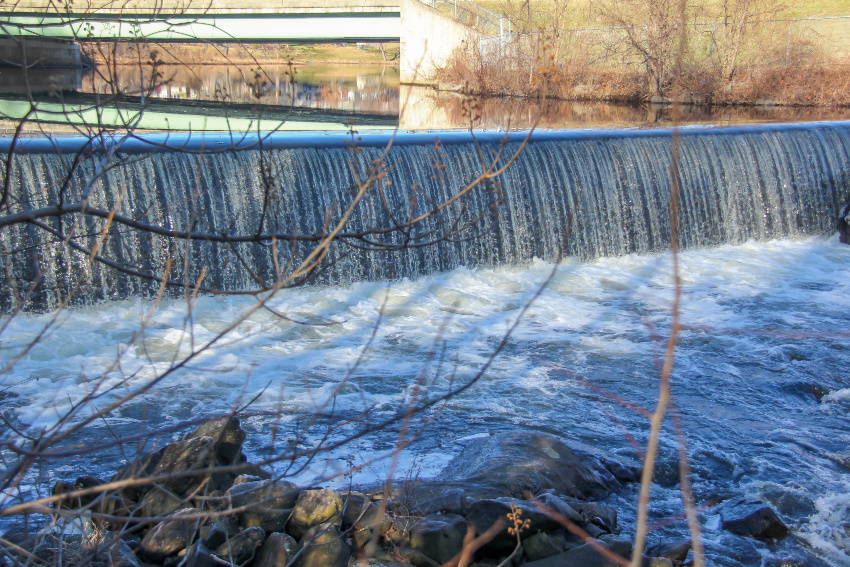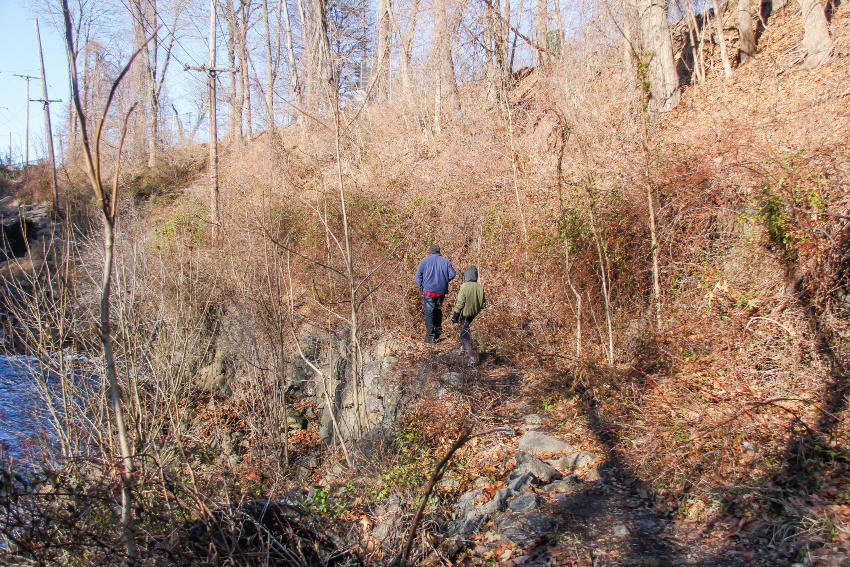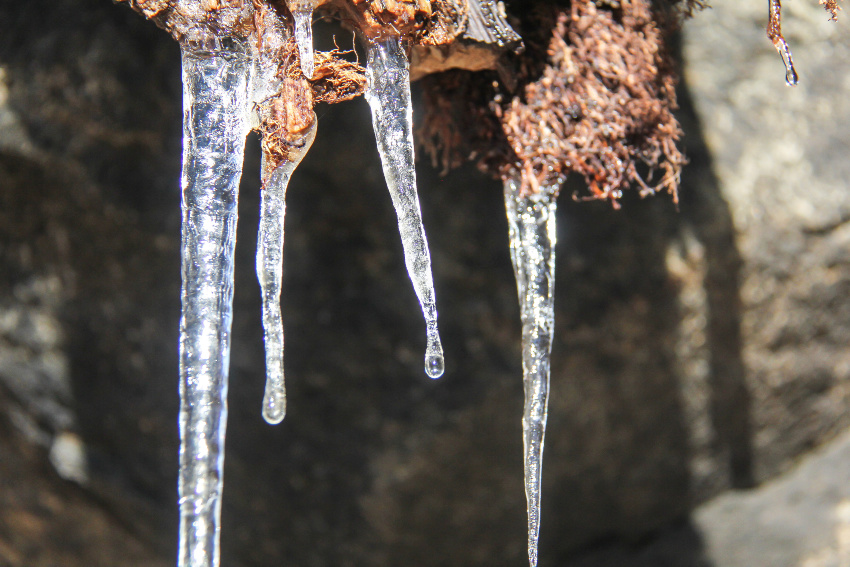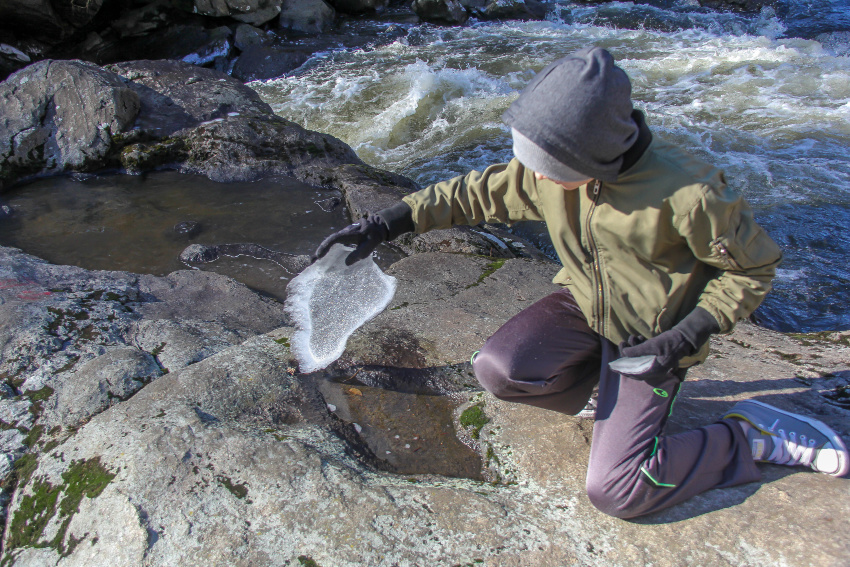 The Fairy Trail at South Mountain Reservation, Millburn
I was able to catch up with a friend for brunch while we were in town and she recommended we head over to the South Mountain Fairy Trail that afternoon for a wander. This was my favorite outdoor winter activity in New Jersey. It's such a beautiful spot, albeit very muddy, so pack extra shoes.
There are lots of fairy homes to be discovered, and a small plank bridge to cross. As you get closer to the waterfall that goes into the Rahway River there are not as many fairy homes, but it is still a beautiful view. My map wasn't working on my phone for the trail but Flynn was able to bring up his map on Pokemon Go so we could do the loop back to the car.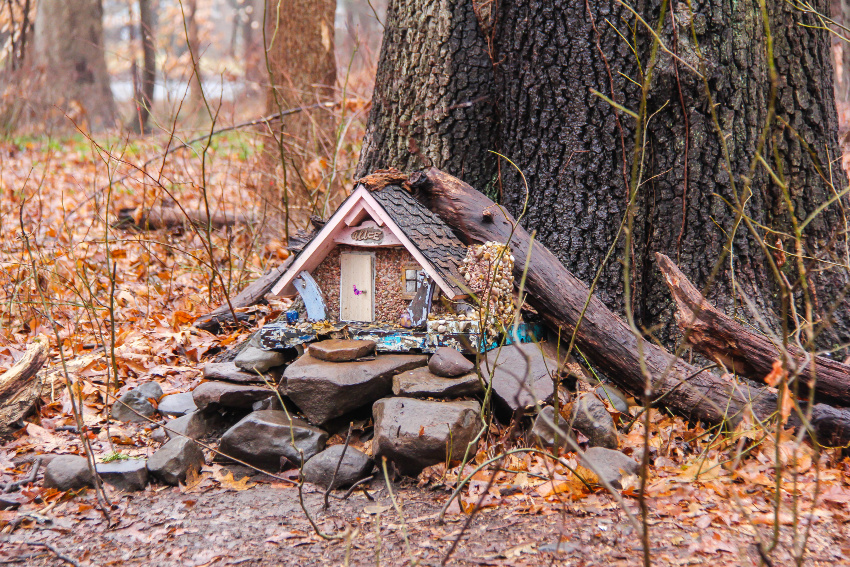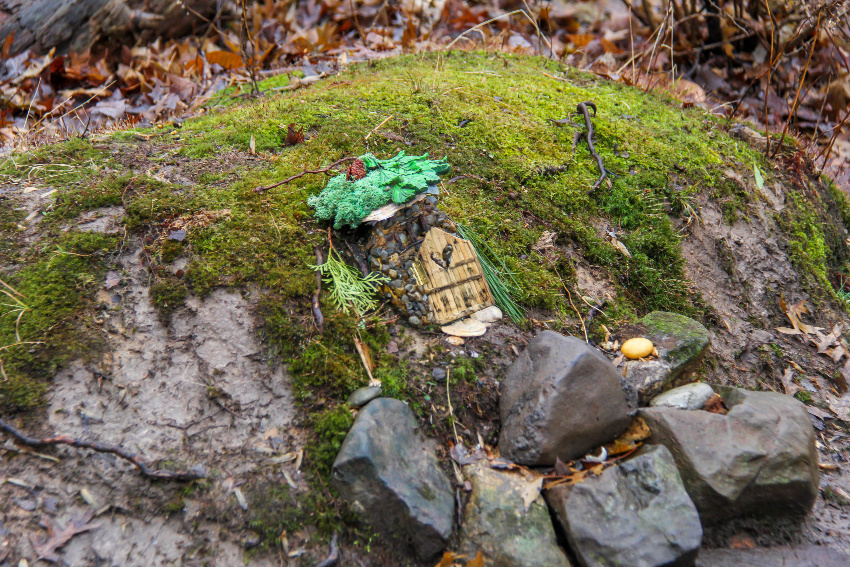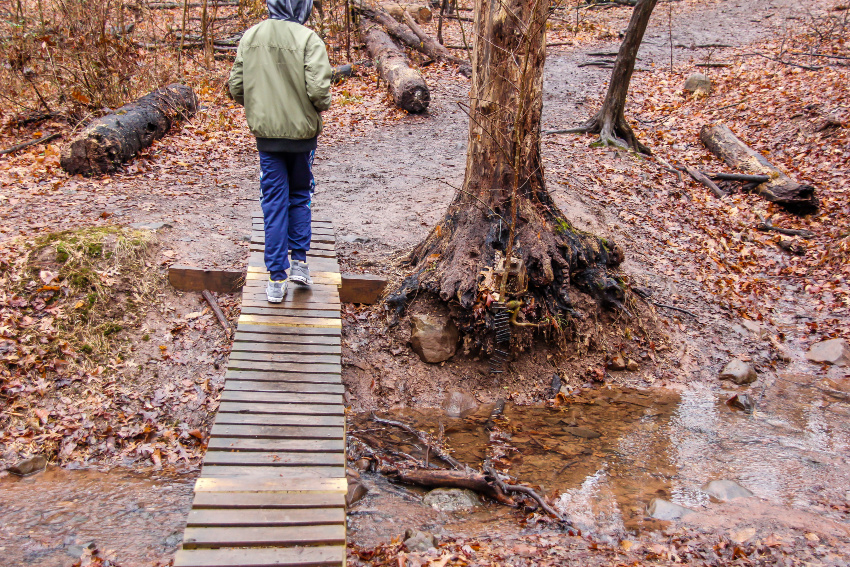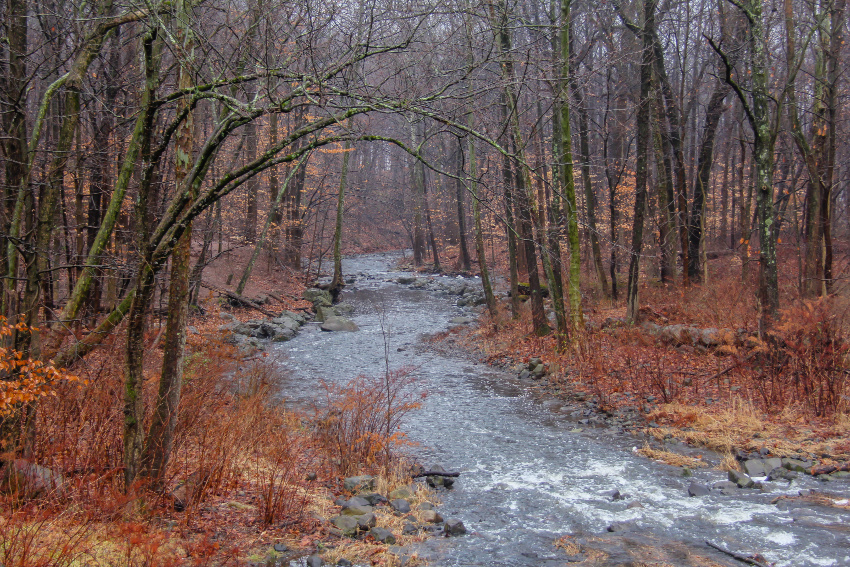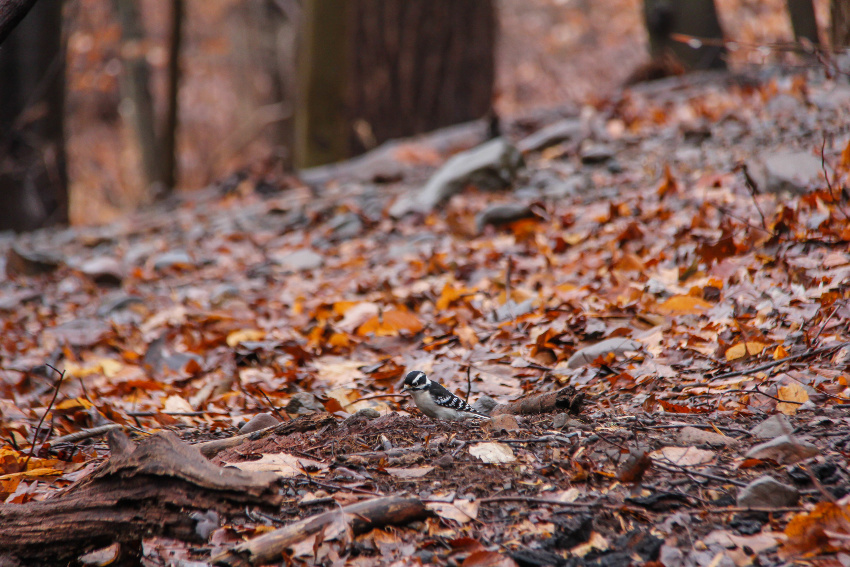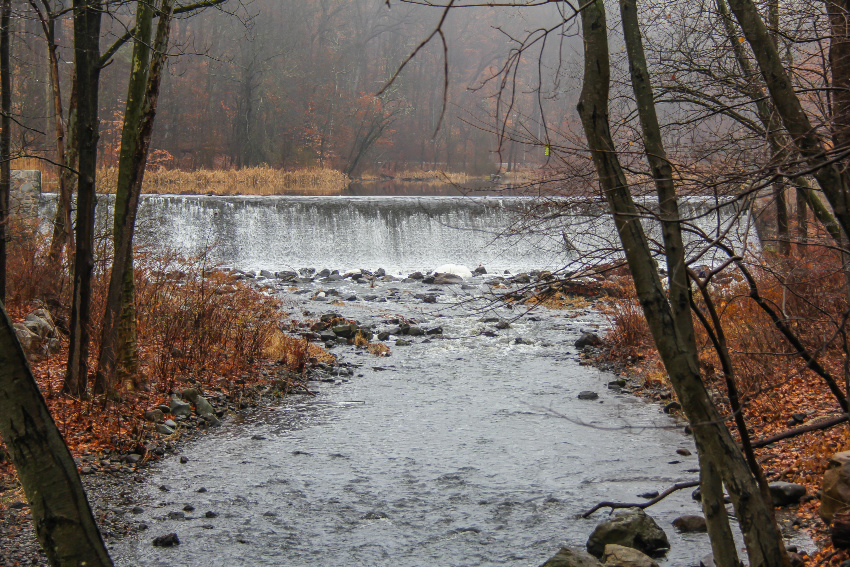 Great Swamp National Wildlife Refuge, Morristown
This is a great outdoor activity to do with kids in New Jersey. Unfortunately, the cold kept most of the wildlife tucked in their homes where they could stay warm. We did spot plenty of squirrels, ducks, geese, and other birds though. The swamp was almost completely covered in ice and it was SO incredibly quiet walking along the boardwalks. I'd love to come back here in other seasons.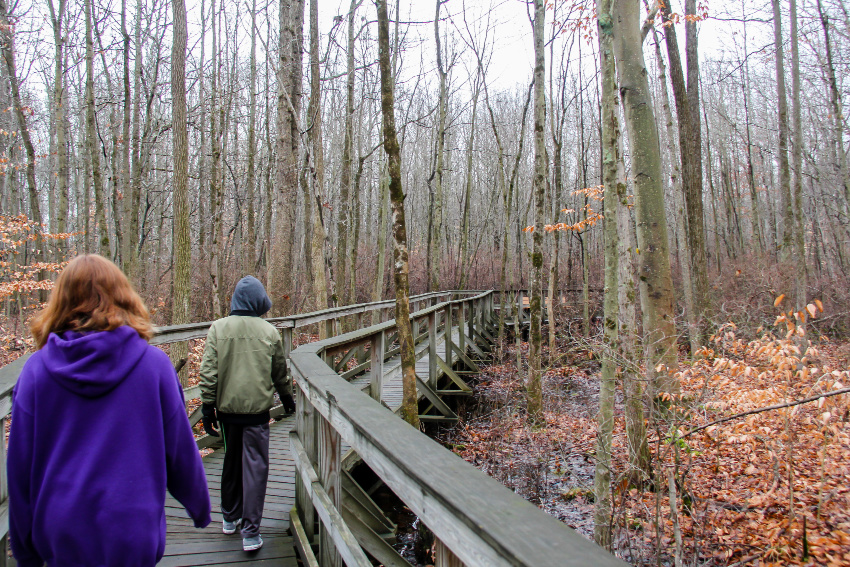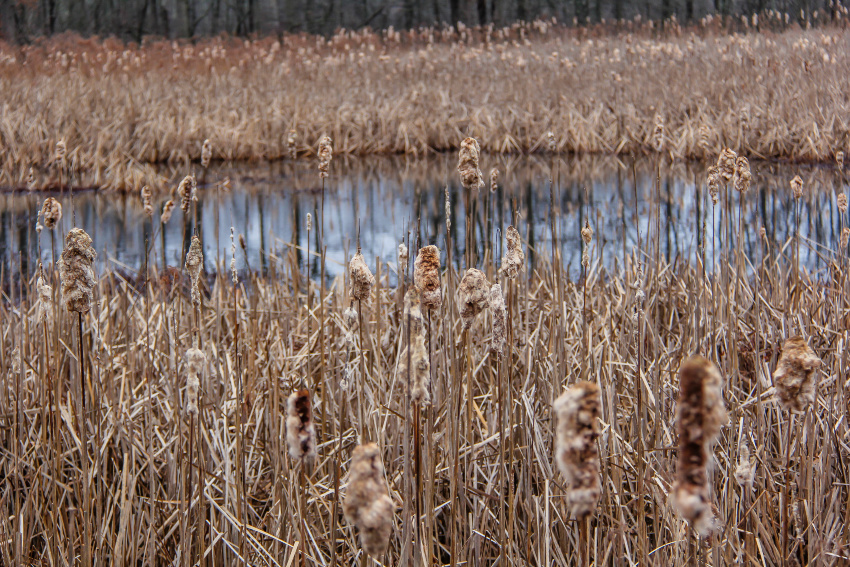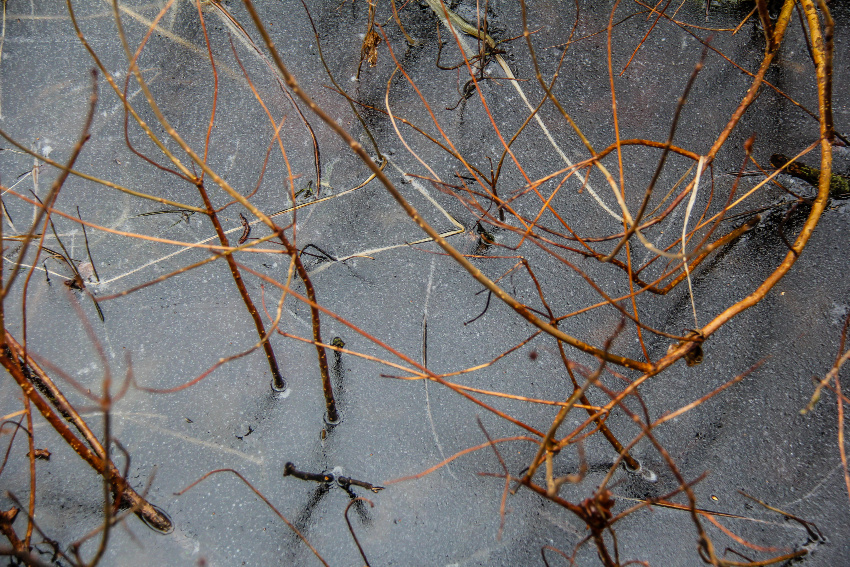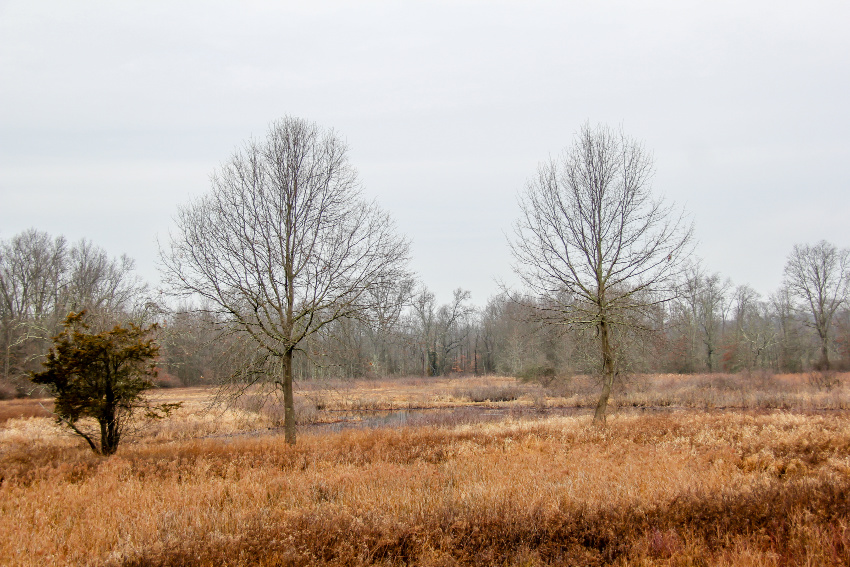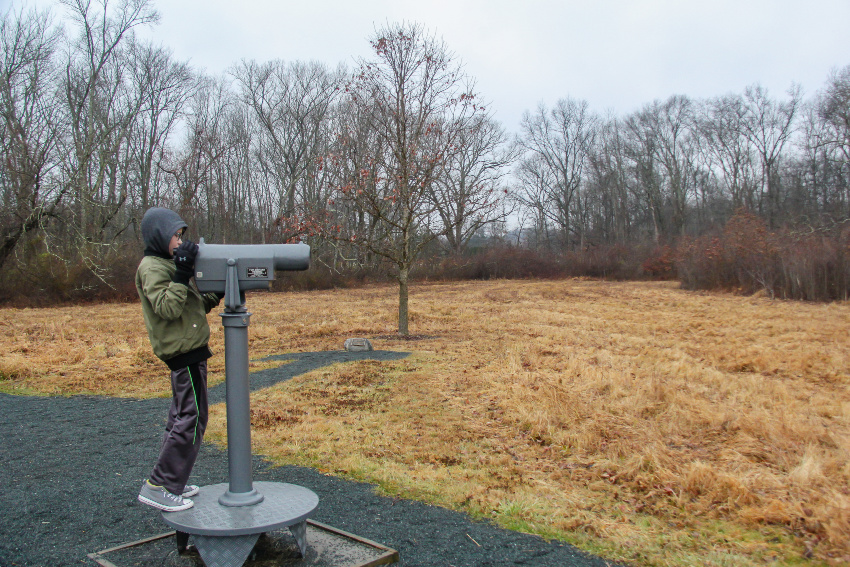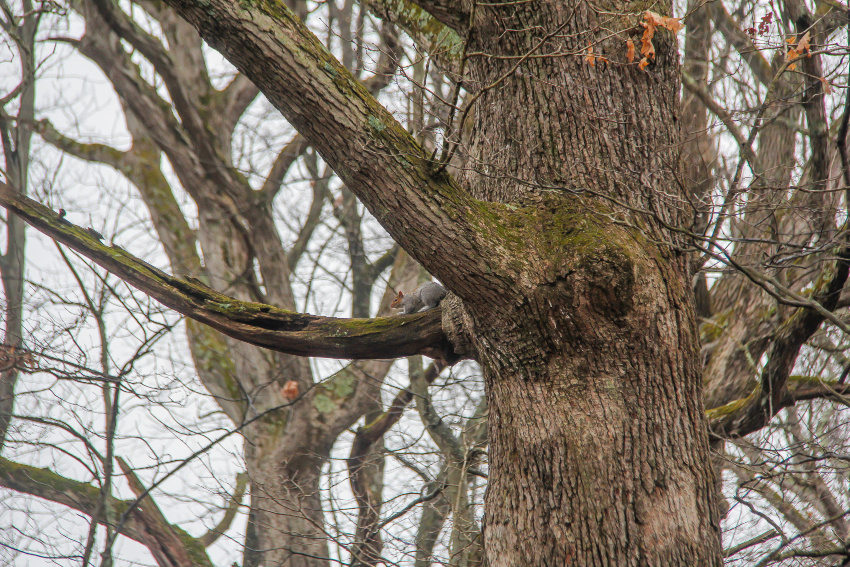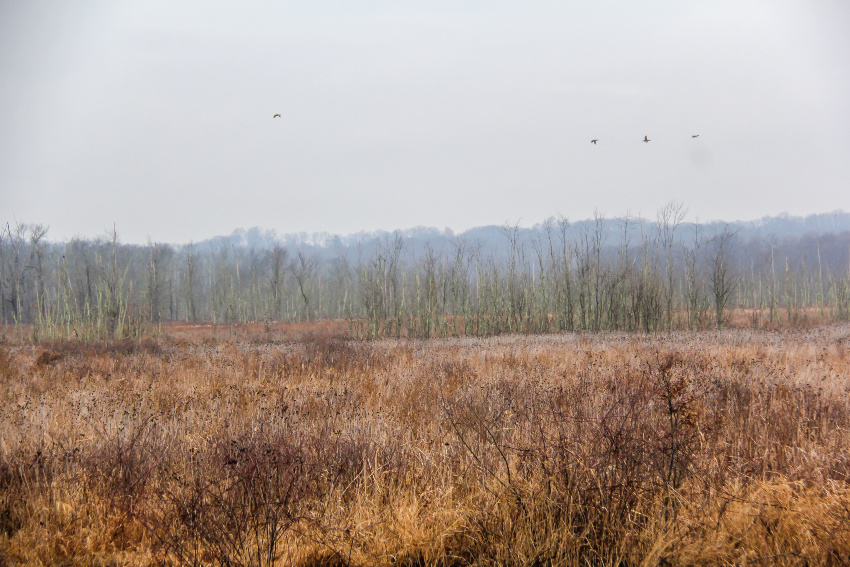 The Raptor Trust, Millington
The Raptor Trust is a rehabilitation and education center for wild birds. There is an area you can walk through and see many birds such as the Snowy Owl, Vultures, Hawks, and other wild birds that are in the care of the rehabilitation center. There are signs everywhere to not touch the wire fences or make any noise as the birds spook easily. Leave a donation if you visit too. Oh, and don't forget to peek into the bathroom where you'll find photos of owls playing with toilet paper rolls. It's the little things that amuse me.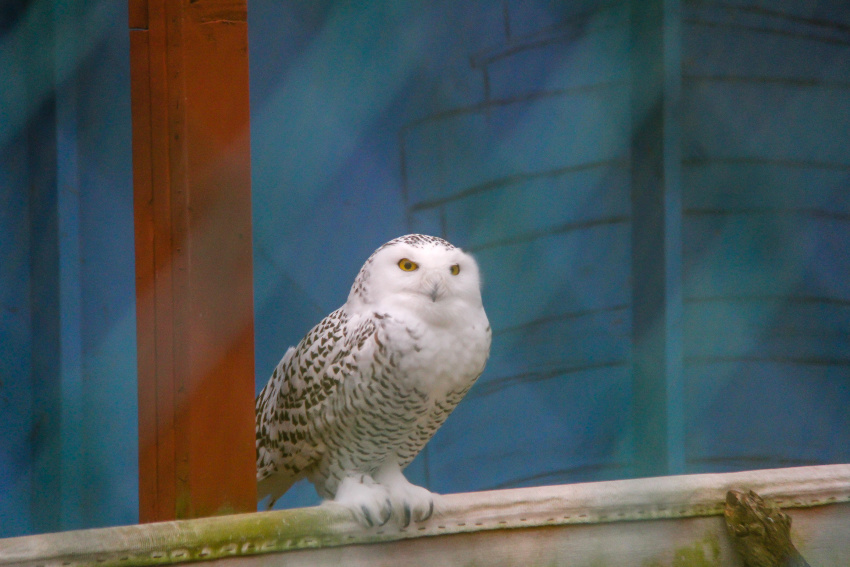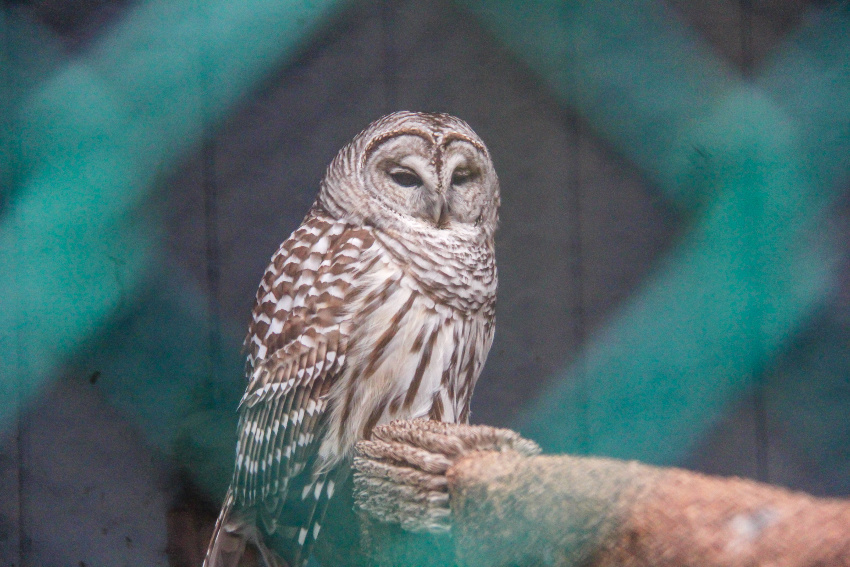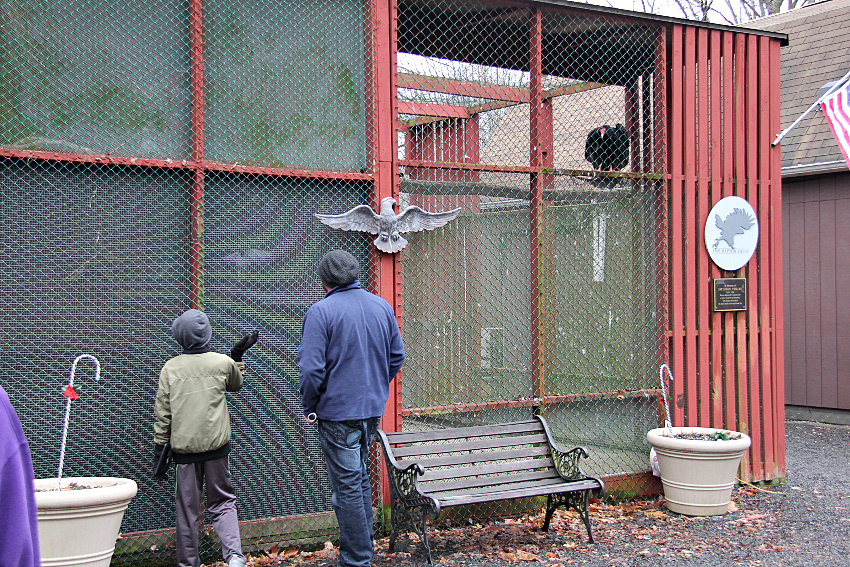 The Friends of The Frelinghuysen Arboretum, Morris Township
Although there wasn't a lot for us to do on the day that we visited The Friends of The Frelinghuysen Arboretum, we did have a lovely wander. They do have events and educational programs there so be sure to check out the dates for those before you go. We wandered around the gardens a little, Mike kept us amused by being a human sundial, and we learned about counting rings on trees to see how old they are.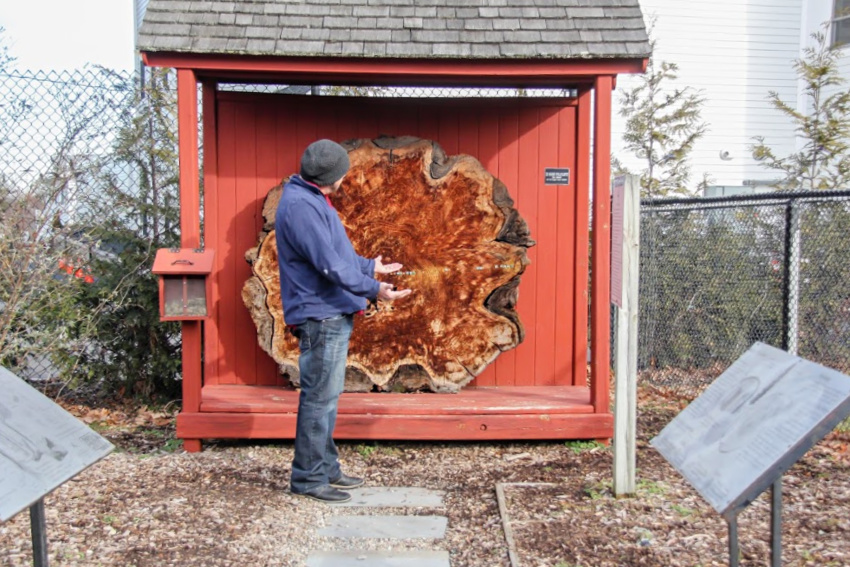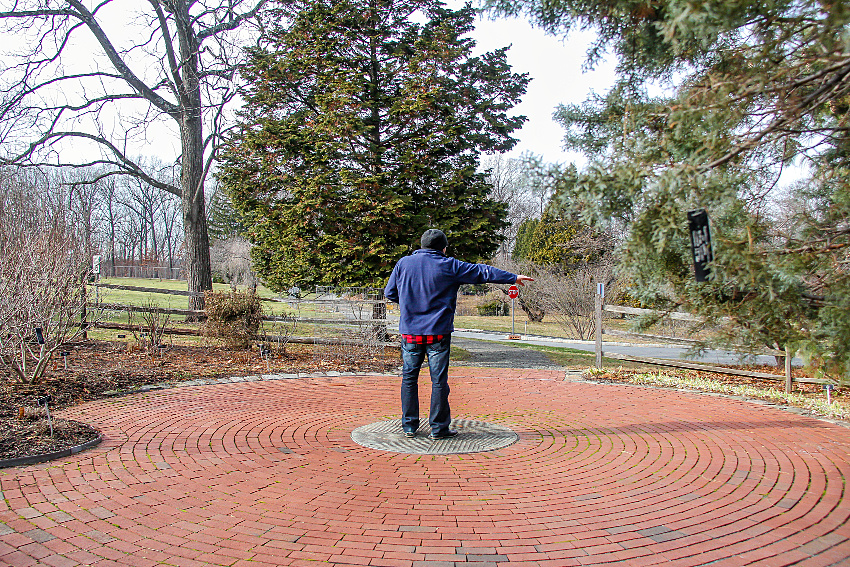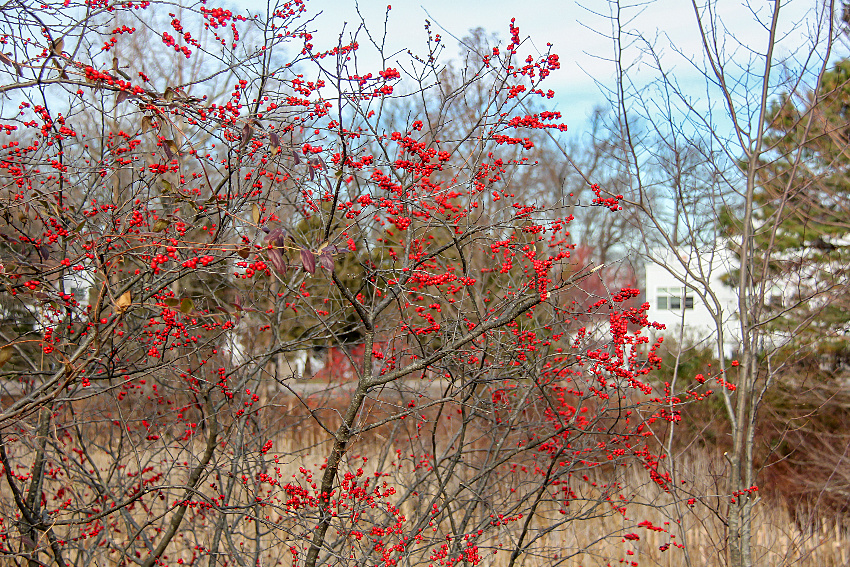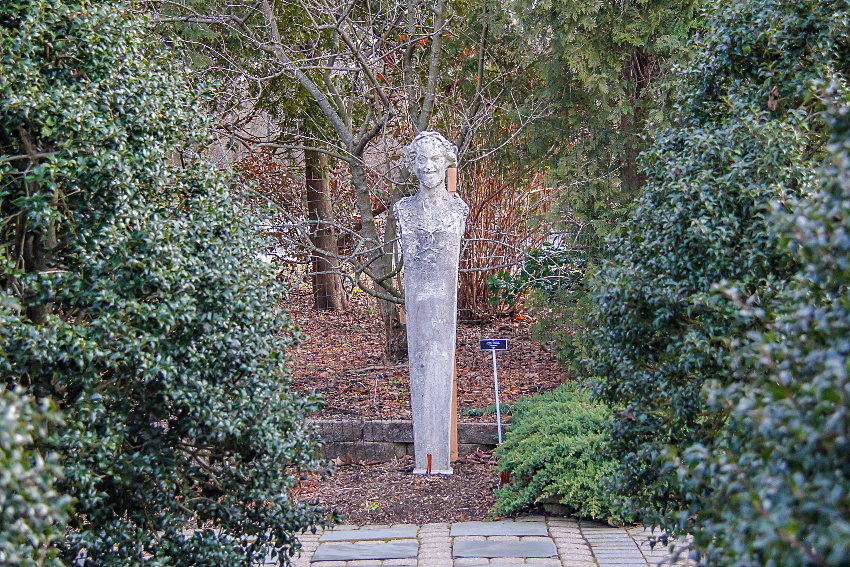 We might do a lot of educational activities over summer break to stop the summer slide, but educational activities and getting outdoors in winter to stop that winter slide is just as important to us.
Do you have any fun outdoor activities in New Jersey to do with families? We'd love some more ideas for next time we visit.
Check out even more fun places to visit in New Jersey with kids.
Please pin this post for later: