Looking for a romantic wine cocktail to serve to your love this Valentine's Day? You'll love this raspberry moscato cocktail.
Disclosure: This Sweet'N Low Raspberry Moscato Cocktail is part of a sponsored post for Socialstars #SweetNLowStars
Valentine's Day is just around the corner, and this light and refreshing Raspberry Moscato Cocktail is the perfect way to start your celebrations.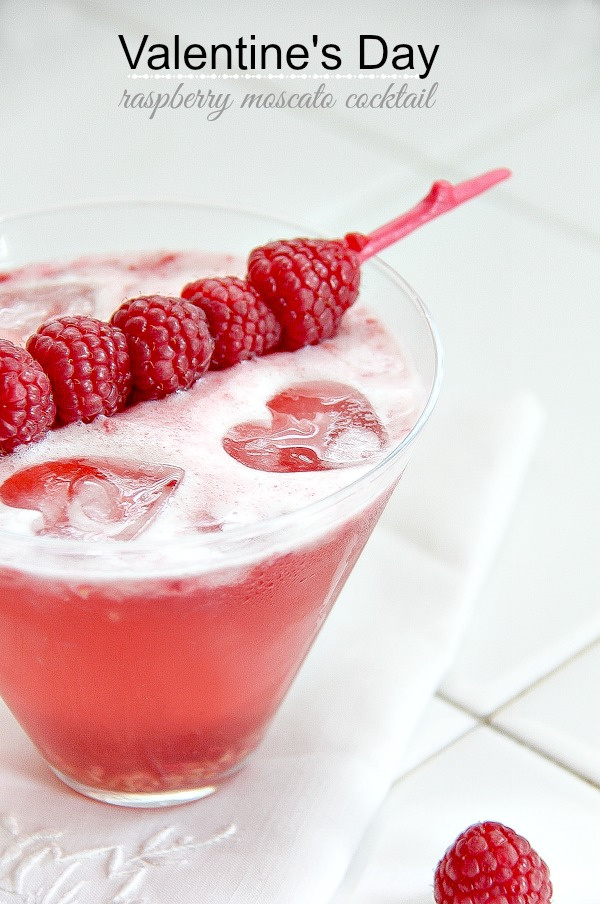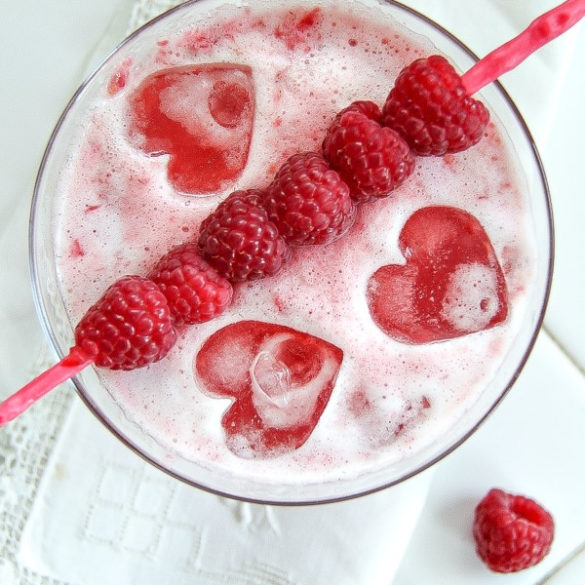 Ingredients
3/4 cup dry ginger ale
1/2 cup fresh raspberries
1/2 pkt Sweet'N Low
1 cup pink Moscato chilled - I love the Gallo Family Pink Moscato
heart-shaped ice cubes
Instructions
Before you do anything else, make sure your Moscato is chilled and you have heart-shaped ice cubes in the freezer - if you have a heart-shaped ice tray, and if not, any ice cubes will do.
In a blender combine the ginger ale, raspberries, and Sweet'N Low. This will make just over a cup, which you will divide in half for two glasses.
Place a few ice cubes into the glass, add the raspberry mixture (half per glass), and then top with the pink Moscato.
Add a raspberry garnish to the top - I threaded a few onto a fun drink stirrer.
Now drop a few heart-shaped ice cubes carefully on top.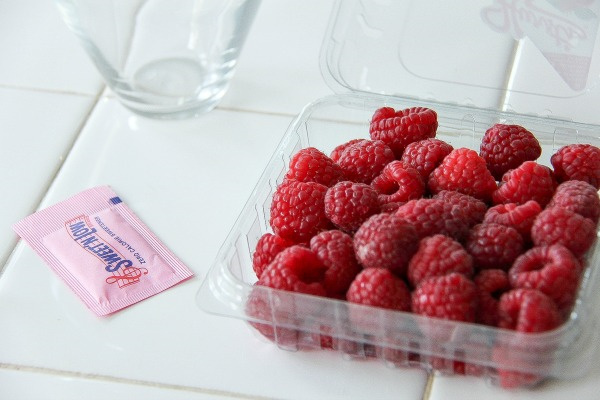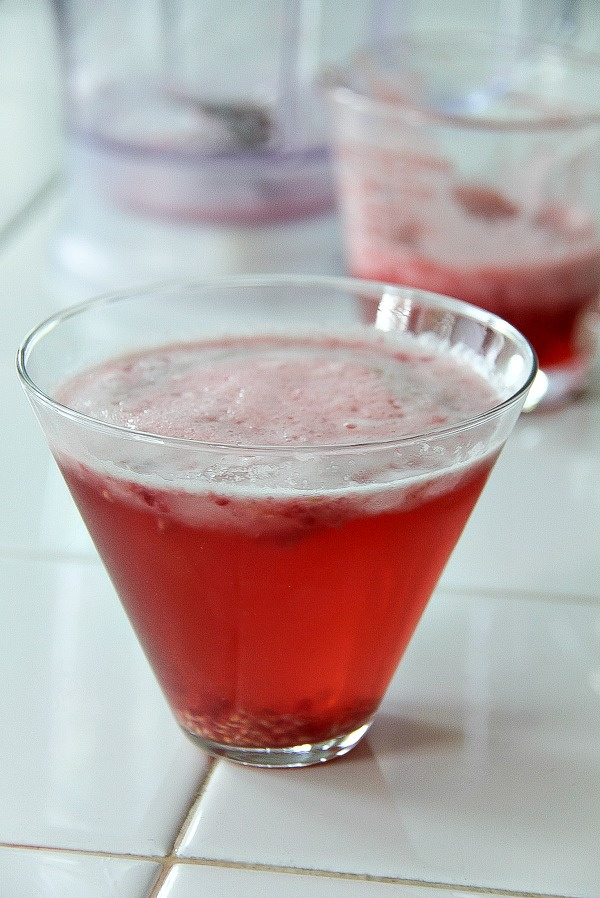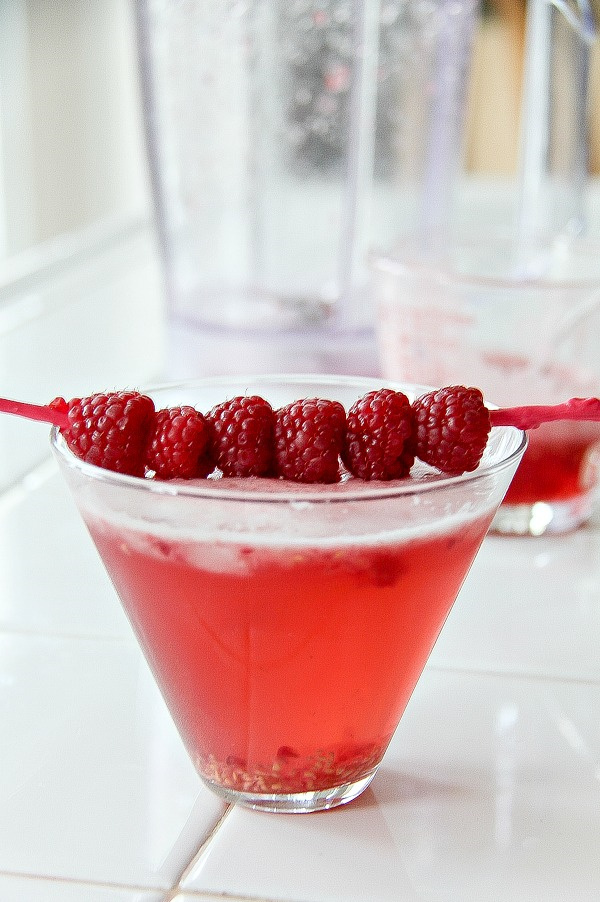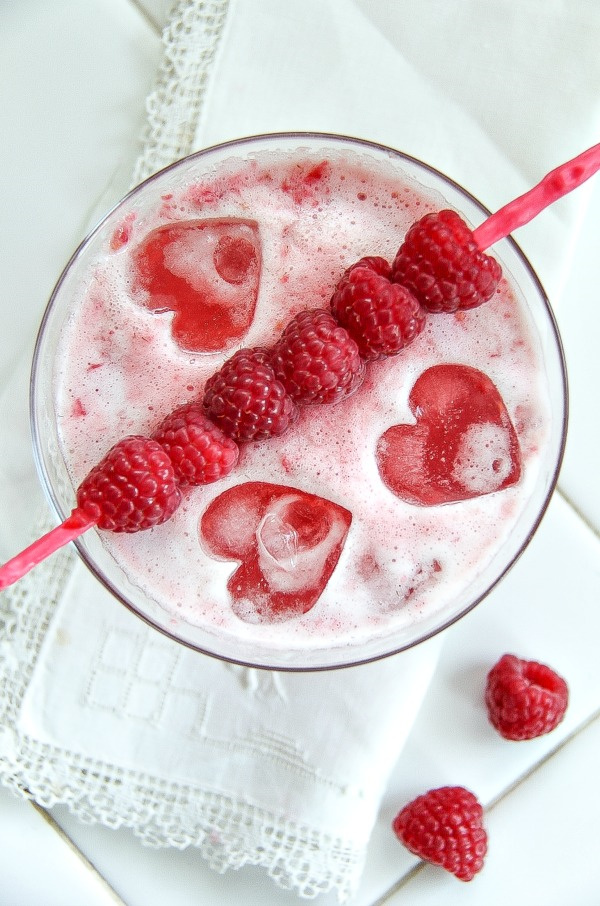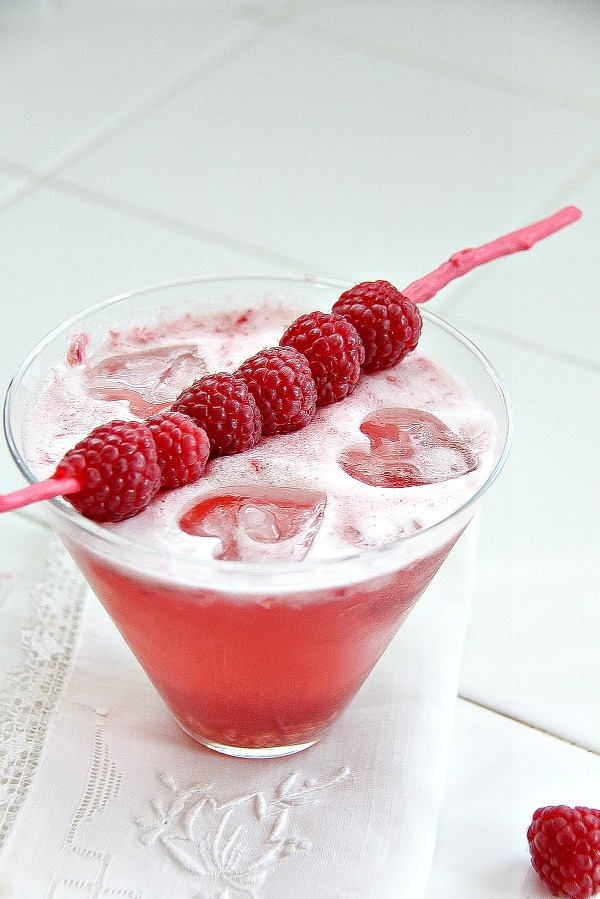 Did you know Sweet'N Low is low calorie and diabetic friendly?
Please pin this post for later: