This Paddington party has everything you need from free printables, to activity pages, adorable bears to hand out, and delicious party food.
I finally took the kids to see the movie Paddington over spring break. What an absolutely delightful movie. It was heart-warming, funny and beautifully made. The kids loved it just as much as I did.
So, just in time for the release, I've put together everything you need to host a Paddington movie viewing party at home for friends and family. Everything here can be used for family movie night, a birthday party, or summer vacation activity for the neighborhood kids.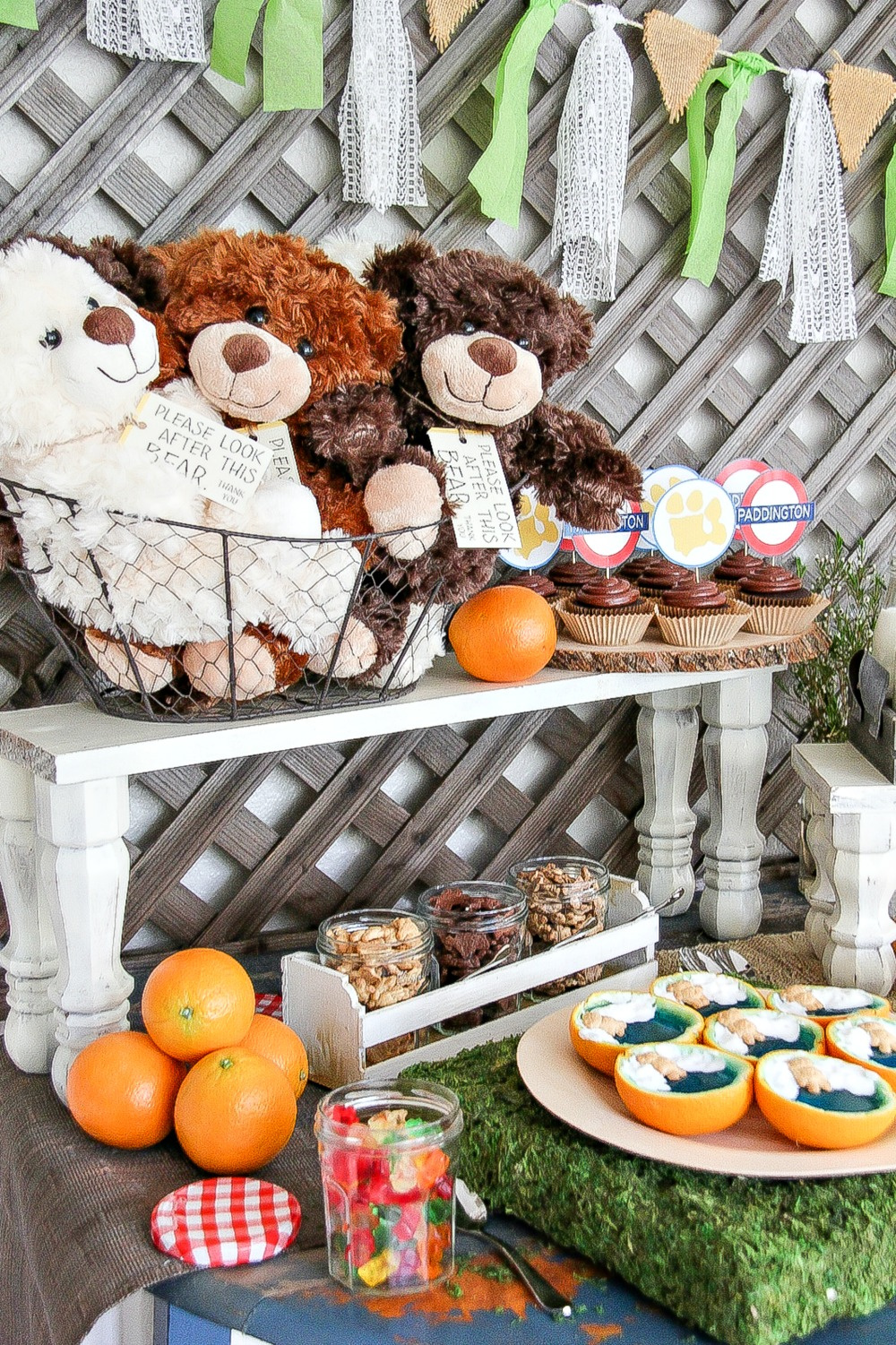 Note: This project was originally created for Hewlett Packard's MyPrintly site however that site is currently offline. You can still find some of the MyPrintly projects on the HP YouTube channel.
If you want to add Paddington to your home movie collection, the digital download will be available April 17th, and it will be available to purchase on Blu-Ray/DVD on April 28th.
There is no need to purchase fancy decorations for your movie viewing party. Between paddingtonparties.com and myself we have lots of activities including free printables, fun food, and more.
Paddington Printables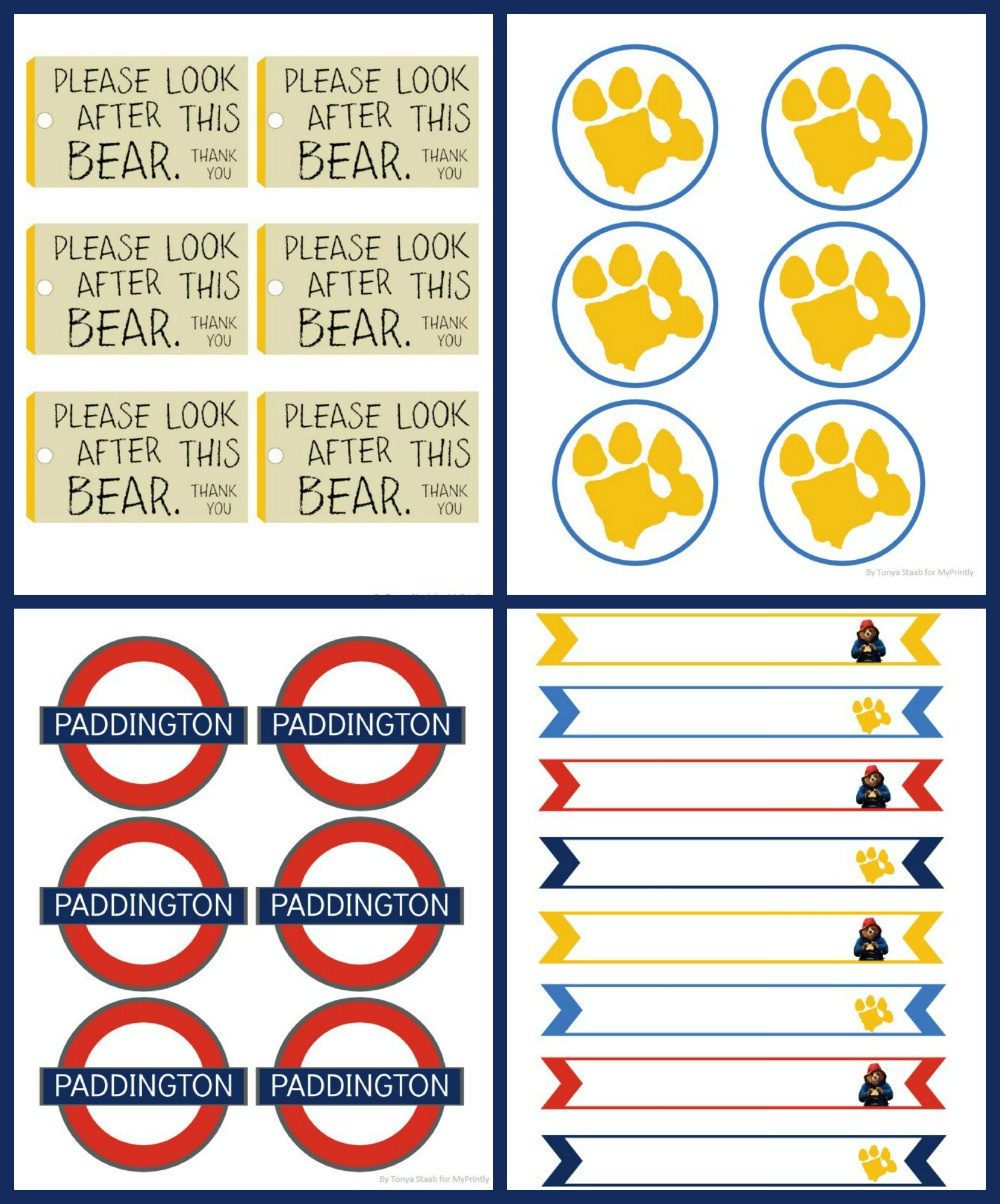 The first thing you need to think about when planning your party is quick and easy food. Here are the options I went with.
Paddington Party Food
Chocolate cupcakes: whether you make them from scratch, or buy them ready-made, just download and print our free cupcake toppers to place in each one. All you need to do is attach a toothpick to the back of each.
Tip: We have a gluten-free child we needed to cater to and he loved Betty Crocker gluten-free Devil's Food Cake Mix.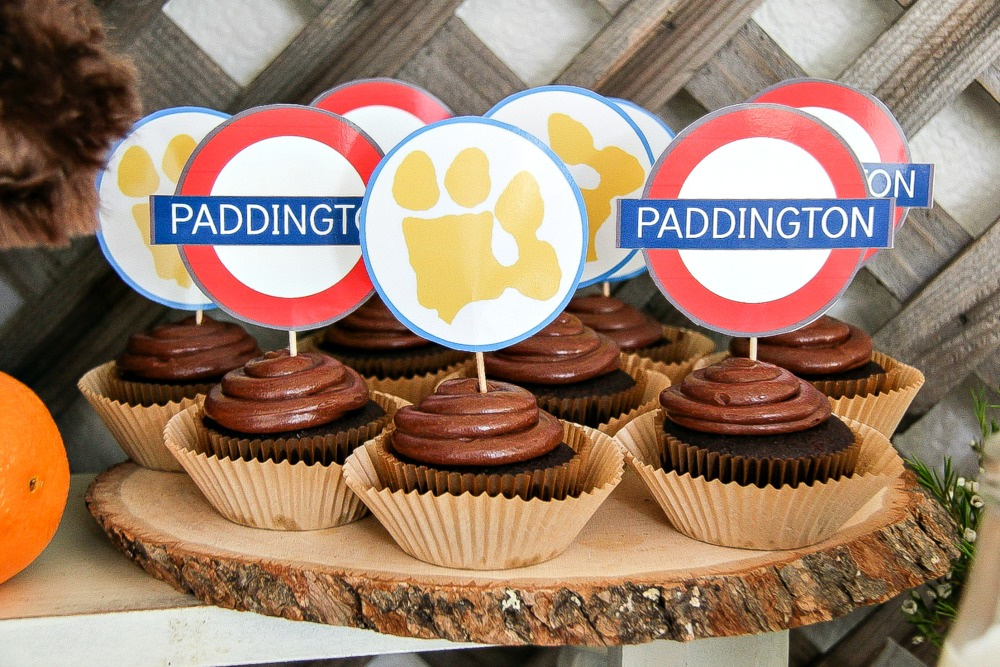 Teddy Grahams: I placed a variety of these tiny teddies into glass jam jars with lids to keep them fresh and to keep any bugs away.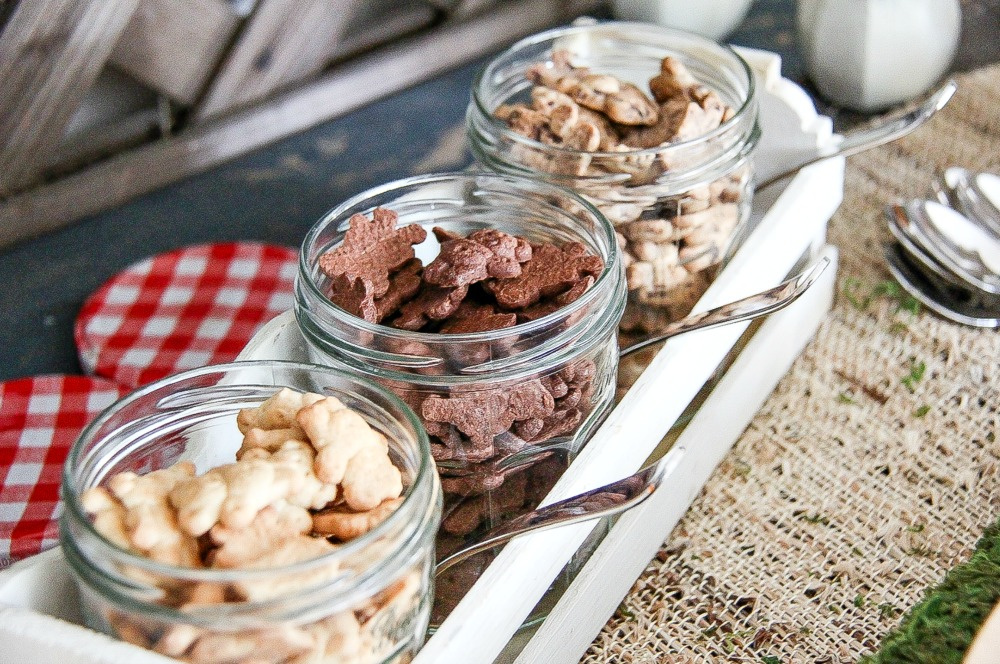 Bear Sandwiches: using a bear cookie cutter, cut out your bread into the shape of bears. You can fill your sandwiches with anything you like, but to keep things simple we went with marmalade, honey, Nutella and peanut butter.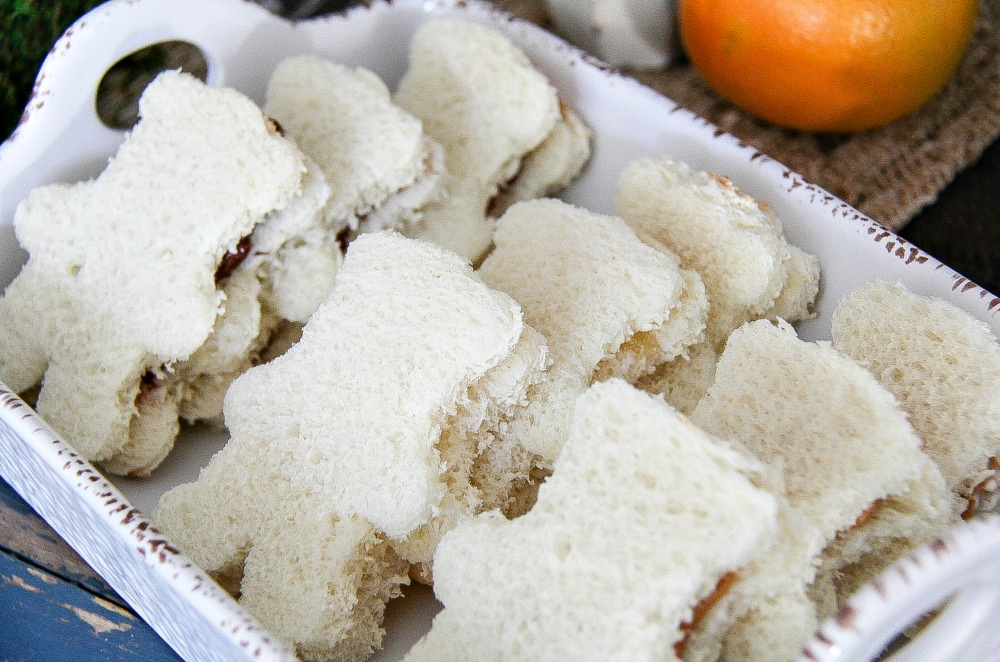 Jelly Bathtubs: Cut an orange in half, remove the orange center and fill each side with blue jelly, refrigerate until set. Add a little whipped cream and a Teddy Graham to the top and you have yummy bathtub boats that are party perfect.
Gummi Bears: it's not a bear party without Gummi Bears. Fill an old jam jar with each and place a spoon next to it for easy serving.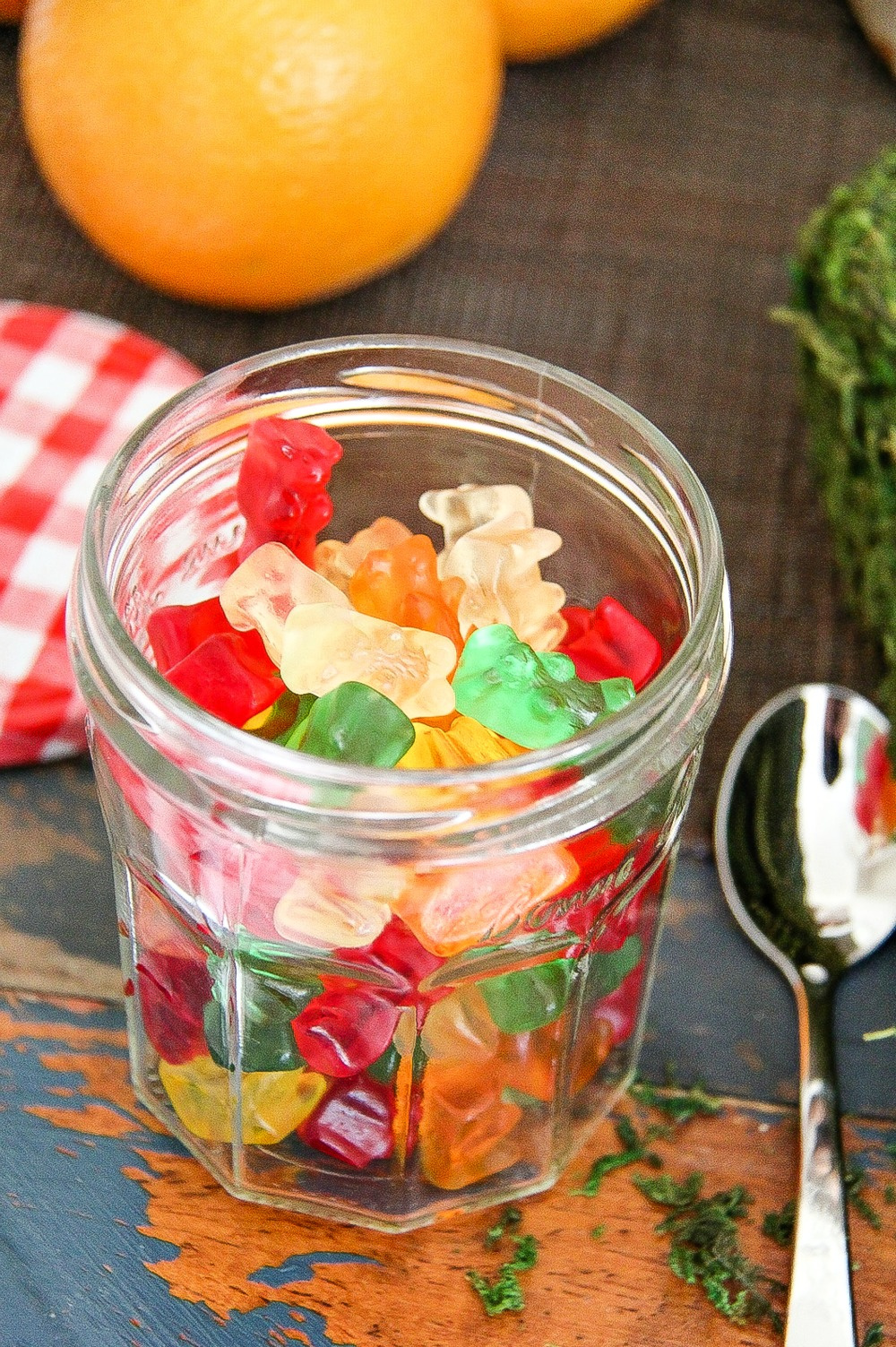 Popcorn: Popcorn is a must during parties. Over at paddingtonparties.com you will find a tutorial to make bear popcorn bags. My 8-year-old daughter made these ones and then we filled each with popcorn.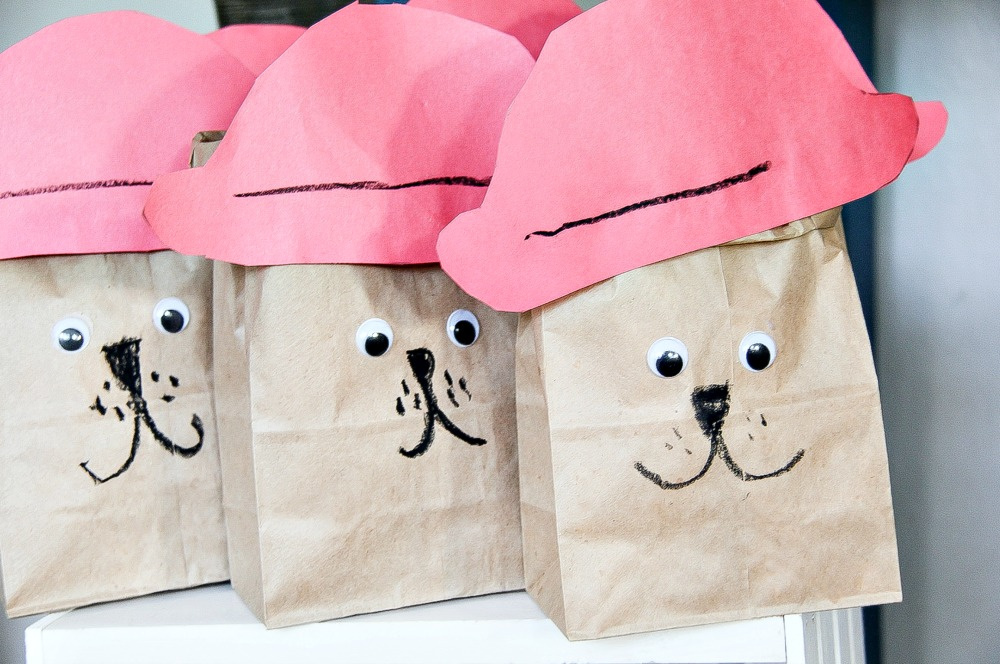 Oranges: Don't forget to put out some yummy oranges, they are Paddington's favorite fruit.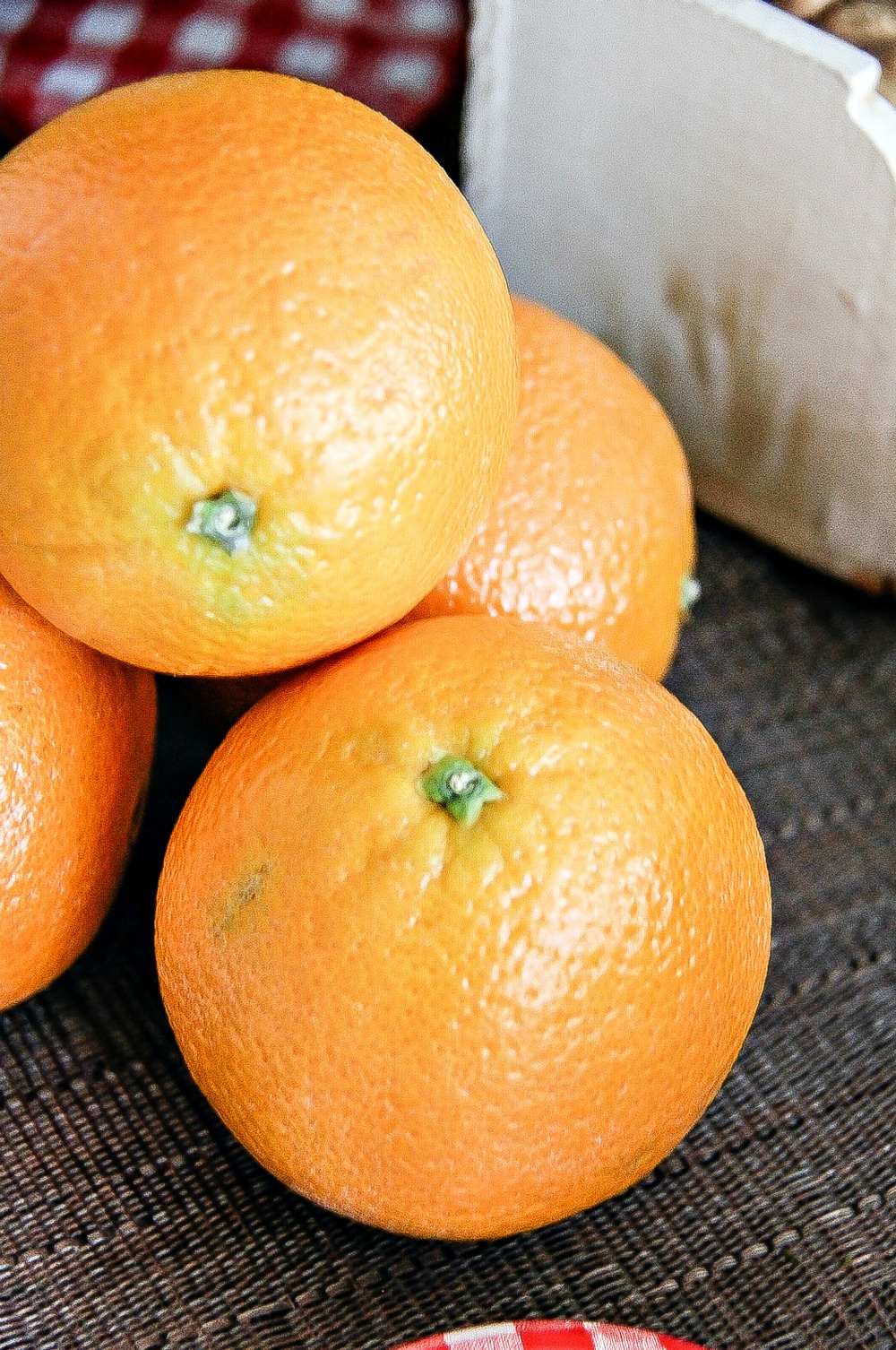 Drinks: Offer a variety of options, you can squeeze the oranges from the jelly bathtub treats to make fresh orange juice, also offer water and milk. Download and print our free printable flags and attach them to straws with double-sided tape. Have children write their names on their flag so they can keep track of their drinks and refill as needed.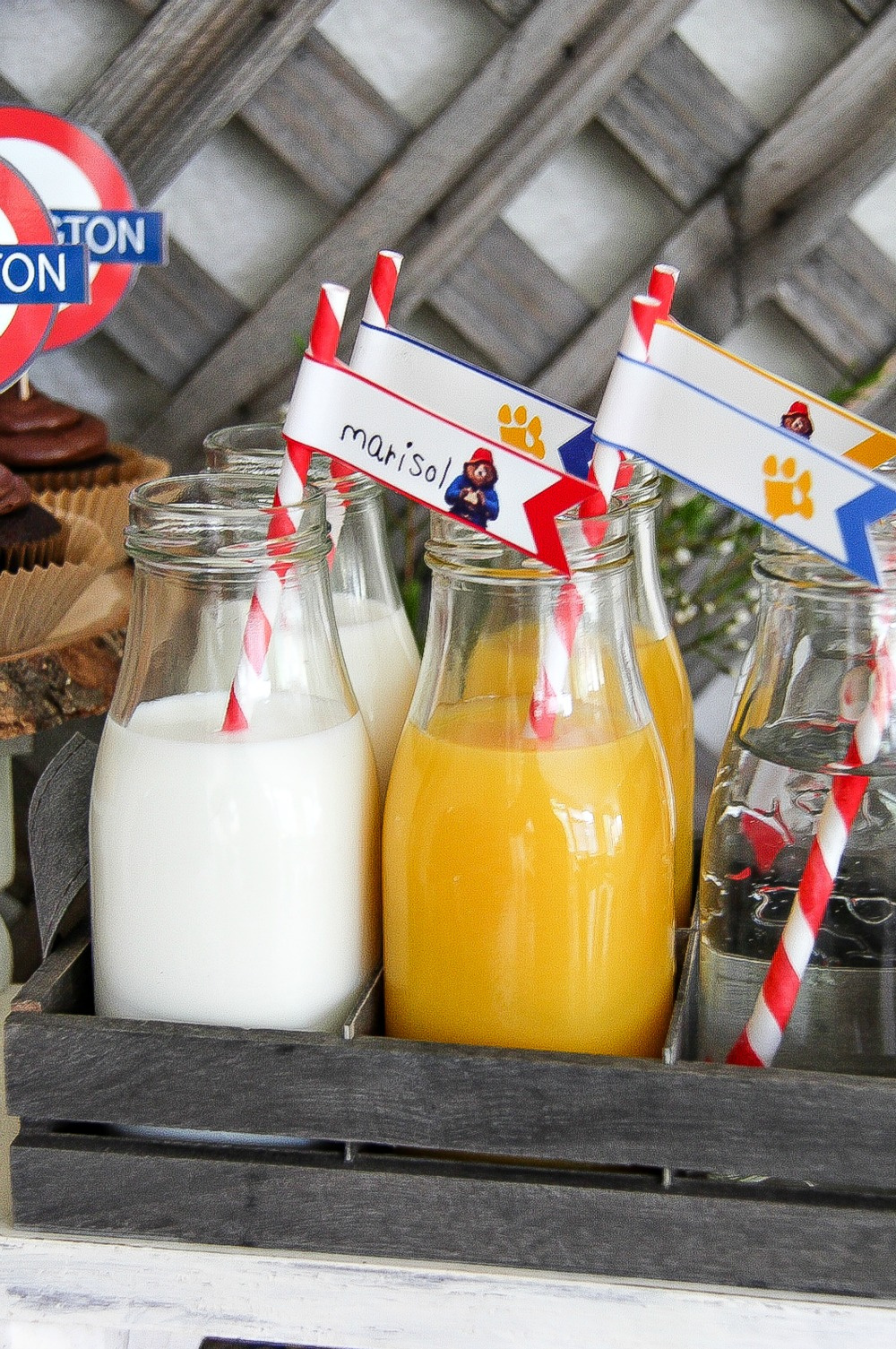 Paddington Party Favors
Instead of putting together party favor bags full of treats, give the kids bears to take home. I found these ones at my local Walmart for $5 each. Kids will love cuddling up to a bear of their very own while watching the movie. Download and print our bear tags and tie them around each bear's neck.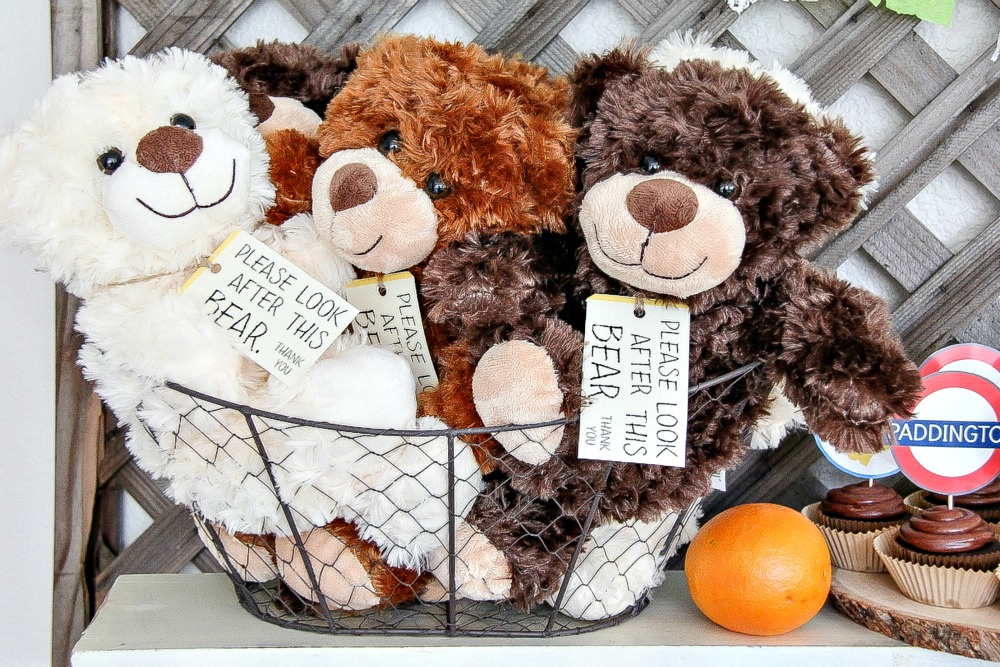 Don't forget to print out the free activity sheets available at paddingtonparties.com, roll them up and place them in a tub with color pencils.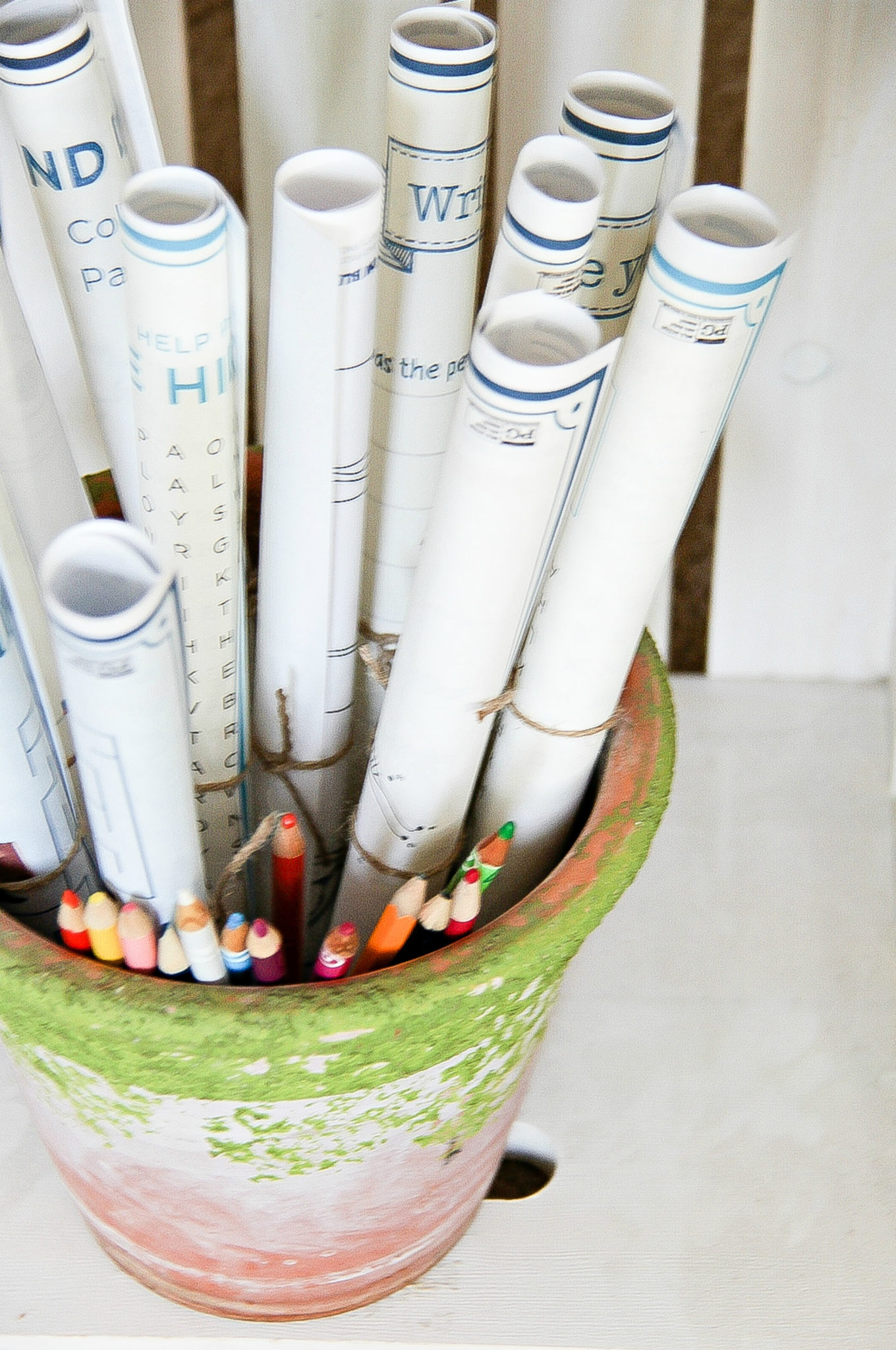 I hope you enjoy hosting a Paddington movie party as much as we did.
Please pin this party for later: