You may begin to realise that I just love cupcakes for parties. It's not to say that I won't have large fancy cakes made too, but I find it so much easier to have cupcakes made. They are easy to store and to hand out and you can get assorted flavors depending on your guests tastes. Too many people purchase chocolate cakes and come to find out that there is somebody at their party who can't eat chocolate. I always feel dreadful if I haven't catered to everyone attending.
These are cupcakes I took to a friends Baby Shower. The color scheme was blue, green and yellow and we knew she was having a boy so this is what I had my favorite bakery VG Donut & Bakery put together for me. They looked so pretty positioned on a cupcake tree in the center of the table.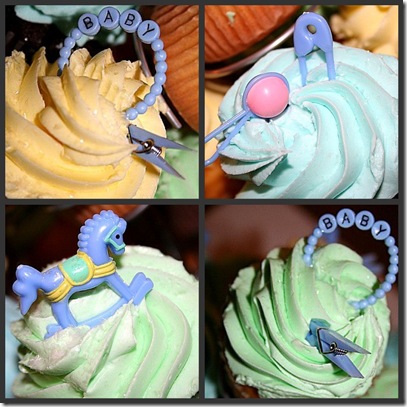 Here are a couple of other little things I took along too: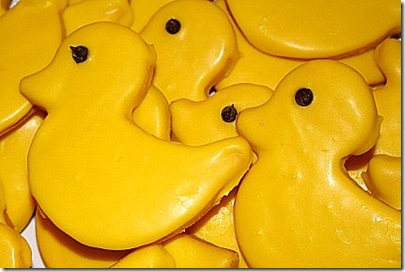 Aren't these the most adorable cookies. I didn't have time to make them myself so I purchased a duck-shaped cookie cutter, took it to a bakery that I use for all of my cookies Edelweiss Bakery, told them what I wanted and they made these cuties up for me.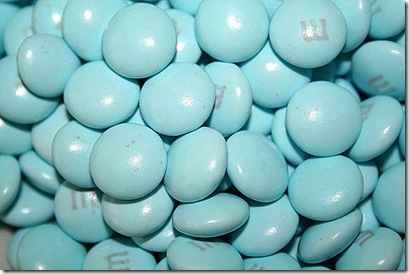 A sweet little bowl of pale blue M&M's. Who doesn't love a little chocolate treat at a party? I didn't have these ones personalized but just so you know you can have M&M's personalized and in any color you like, just click here to go to the My M&M's page
I have noticed too that these days it is becoming quite popular to have a post baby party as opposed to a baby shower before the impending arrival so these ideas would be perfect if you are planning one of those too .. you could even have the M&M's personalized with the babies name.