If you are looking for conservative, comfortable, yet fashionable back-to-school clothes for kids, then take a look at Mini Boden.
Disclosure: This post was sponsored by Boden as part of an Influencer Activation for Influence Central. I received complimentary products to facilitate my review.
Back-to-school fashion for my kids has to scream one thing … comfort! Marisol does like to keep up with the latest trends to some extent, but most of all she wants to be comfortable, and so she pretty much lives in shorts, t-shirts, and rompers … and a couple of times recently I've even seen her in a dress. And, well, Flynn is all about comfort. He would also live in shorts and t-shirts if I let him.
Throughout summer Marisol almost lived in her Mini Boden Hotchpotch Jersey Playsuit which she thinks is the most comfortable item of clothing in the whole world. So when it came to shopping for their back-to-school outfits, I jumped on-line and let them each pick out a couple of outfits that they could mix-and-match throughout the upcoming school year.
Marisol immediately picked this outfit: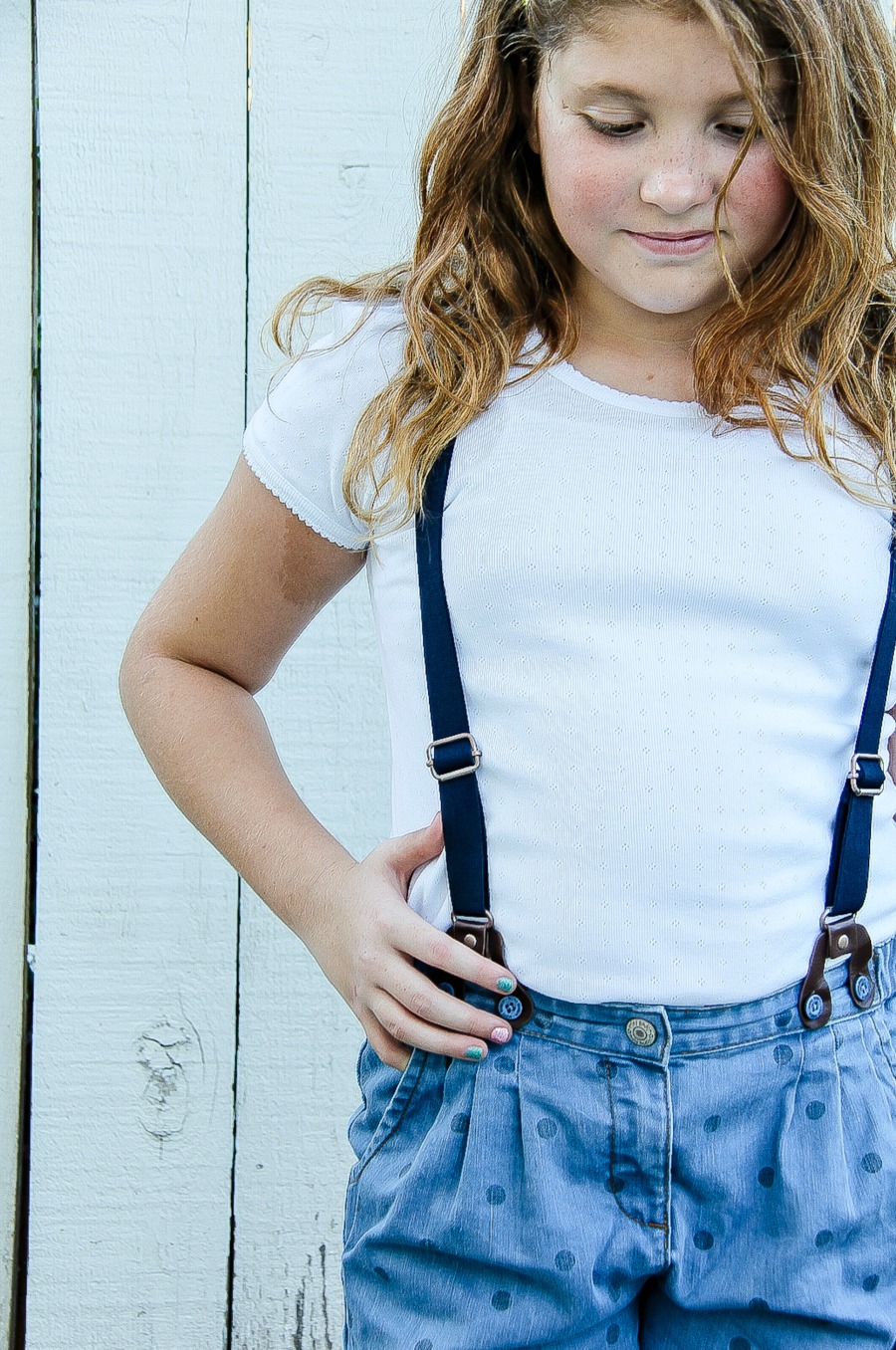 A plain white pretty pointelle t-shirt is a must-have staple item that will go with just about everything throughout the school year. And paired with the everyday shorts makes for not only the perfect outfit for school, but for every day too. The braces detach, which makes these shorts the perfect mix-and-match wardrobe essential which she can pair with other t-shirts or cute tops, including the pink and white striped pretty pointelle t-shirt.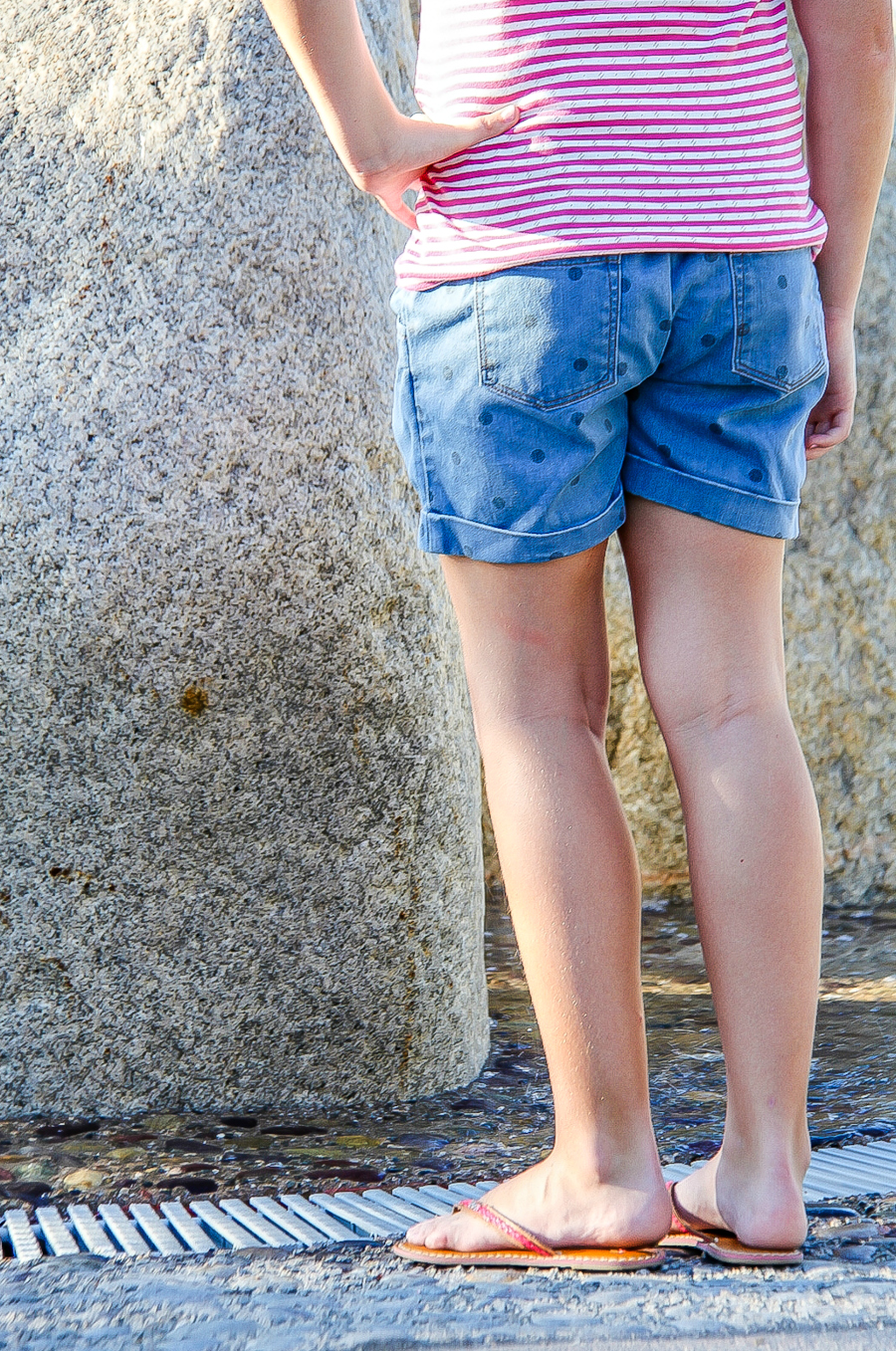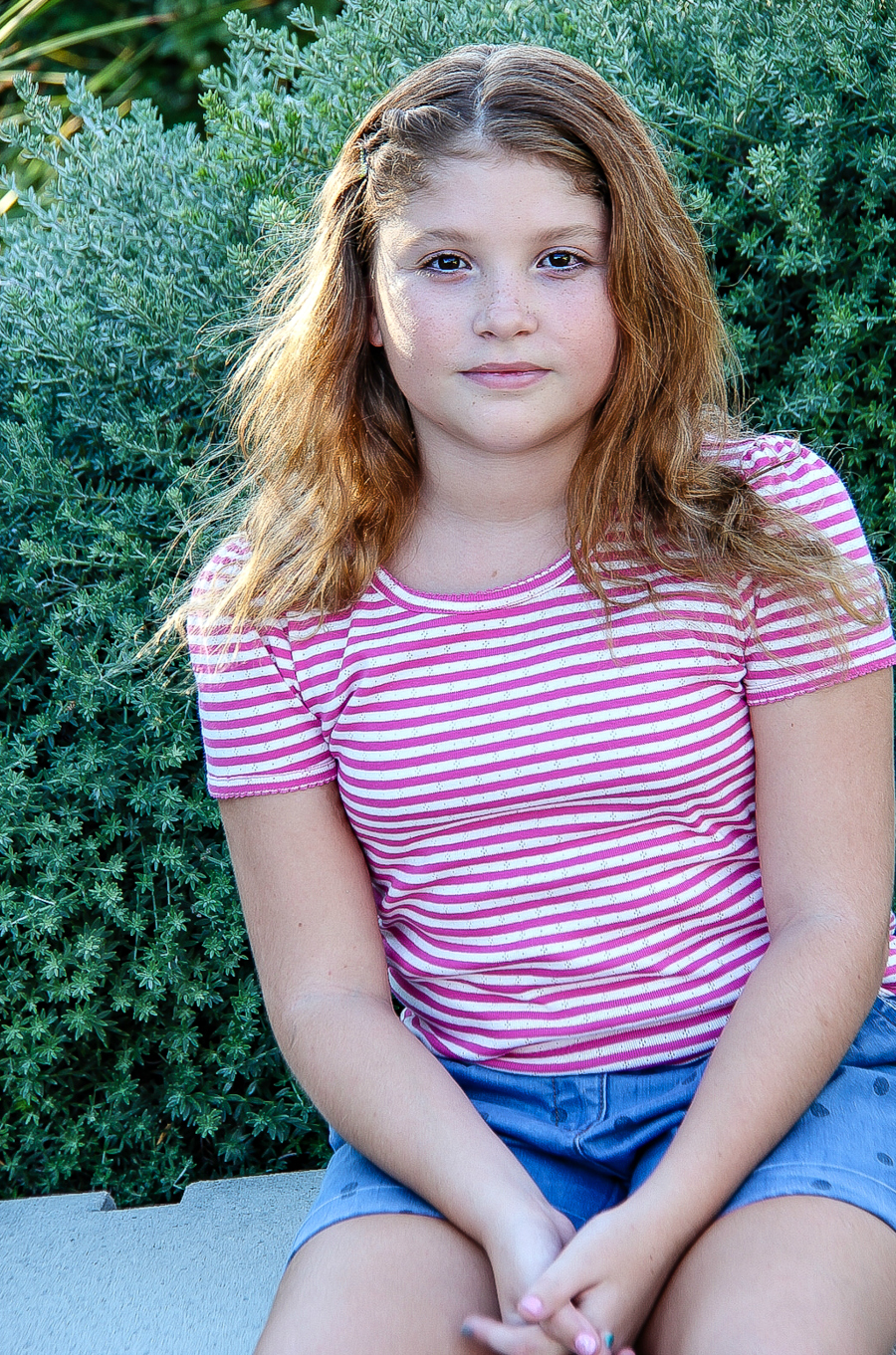 And just so you can see what I was talking about earlier, here is a photo of the Hotchpotch Jersey Playsuit that she wore nearly all summer.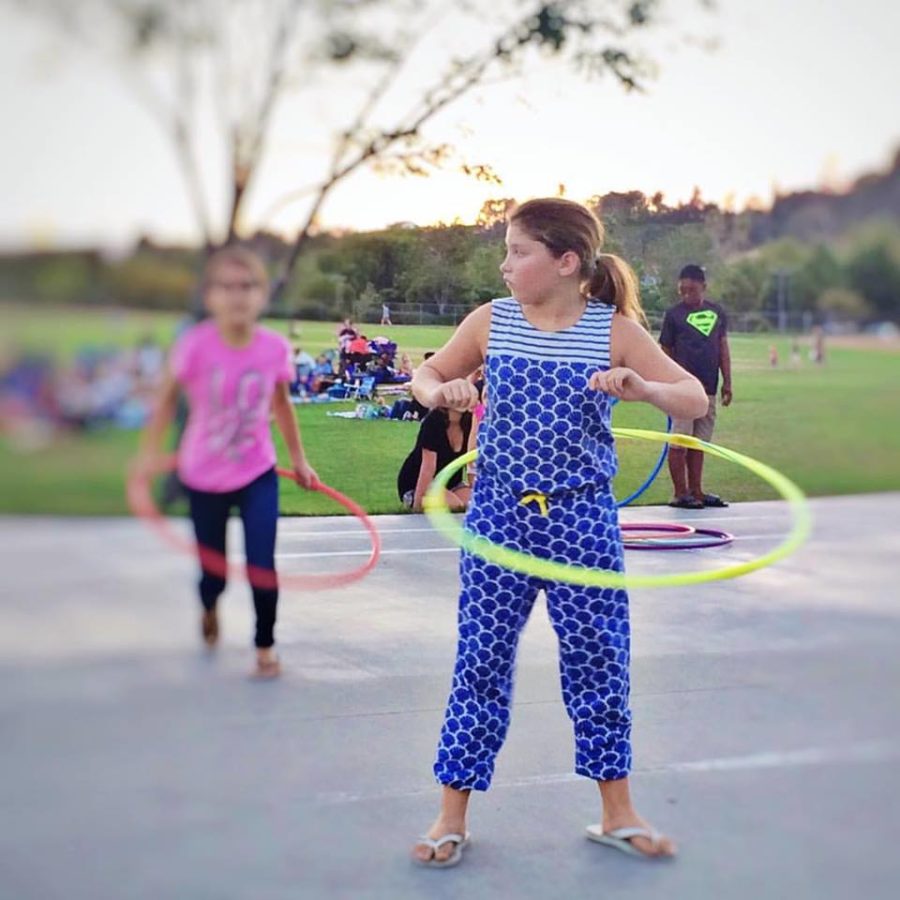 You can see why she wanted to wear it all the time, can't you? It looks as comfy as it feels. On this day she had worn it to an outdoor movie screening night at a local park.
And yes, she even wore it on her first-day back-to-school.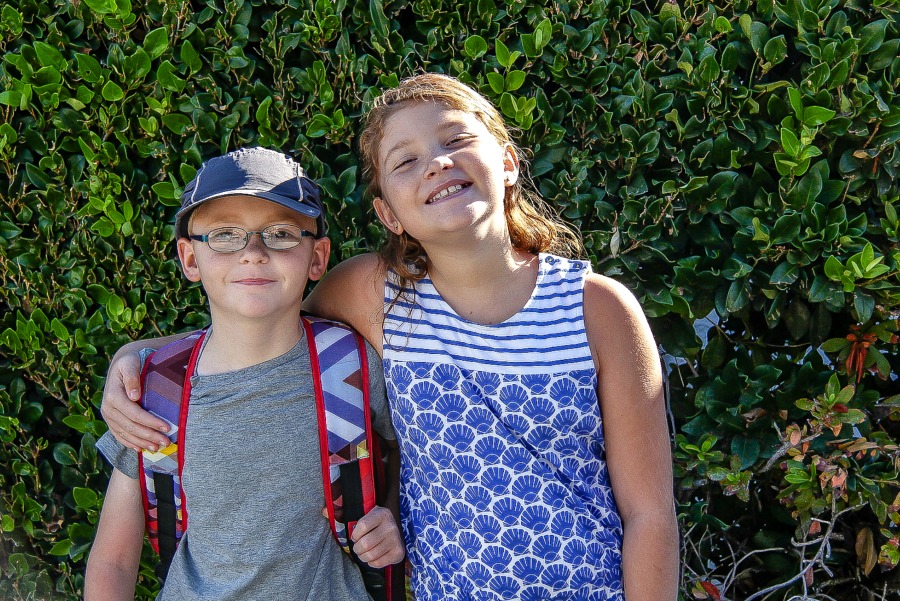 As for Flynn, when asked to choose the perfect mix-and-match outfit that he would love to wear to school, this was his must-have.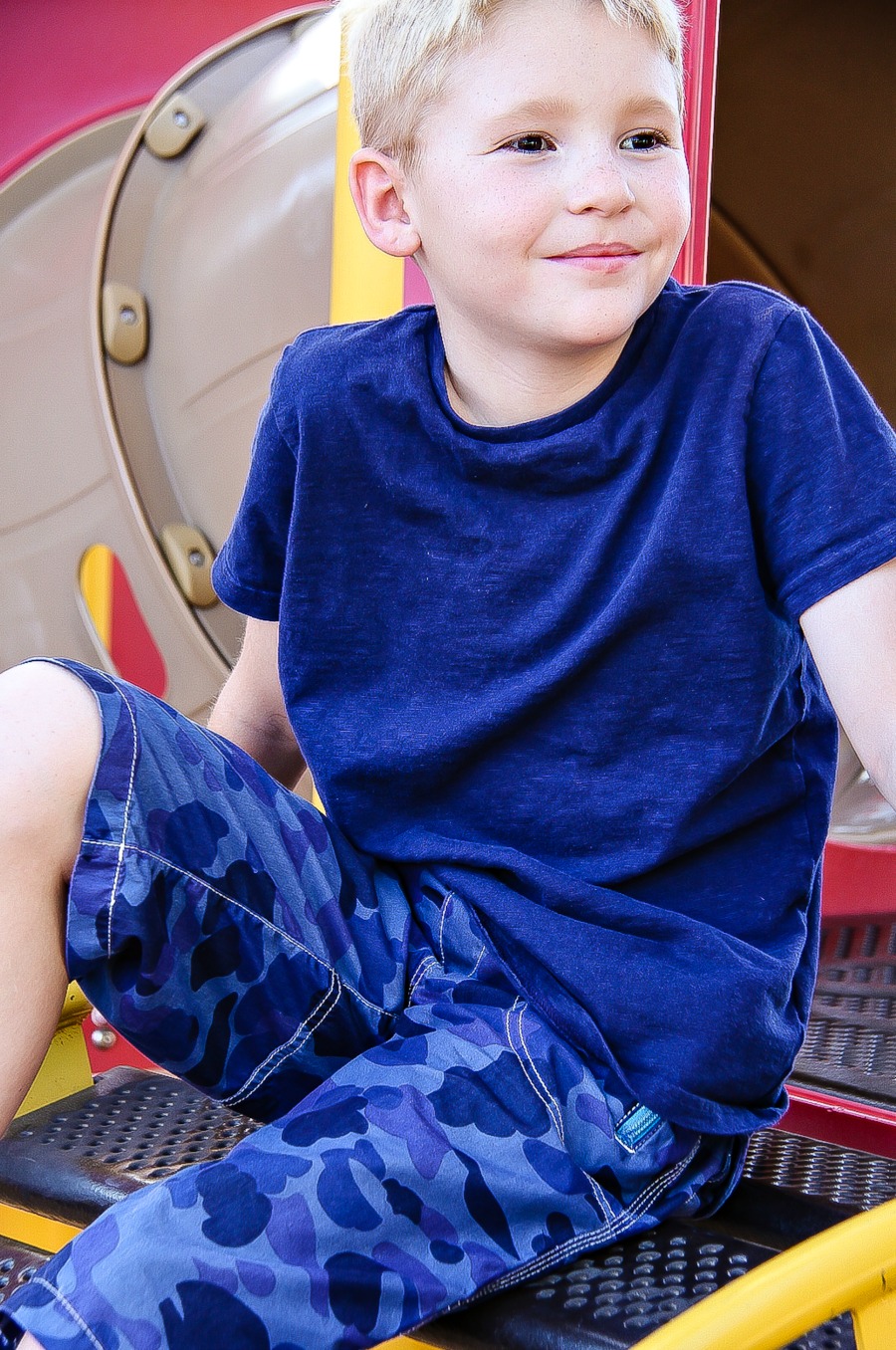 He absolutely loved the adventure shorts and paired it with the perfect cotton slub washed t-shirt. He even grabbed a second color to give his outfit a different look and so he could pair the plain cotton t-shirts with other items in his wardrobe. This is what he wore on his first-day back-to-school.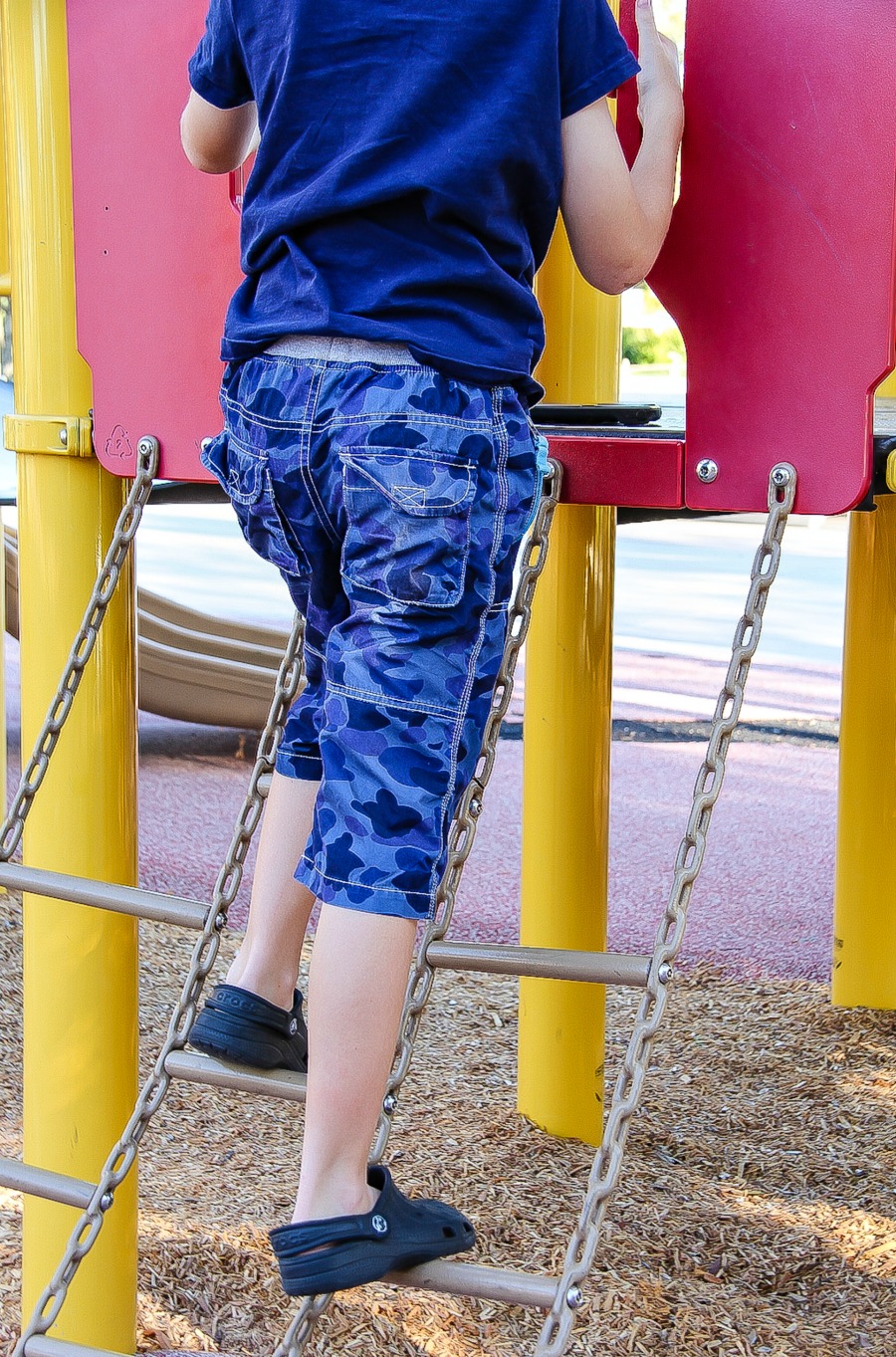 He absolutely loves the shorts though because they have a thick elastic waistband so he doesn't feel uncomfortable playing and being a rough and tumble typical boy.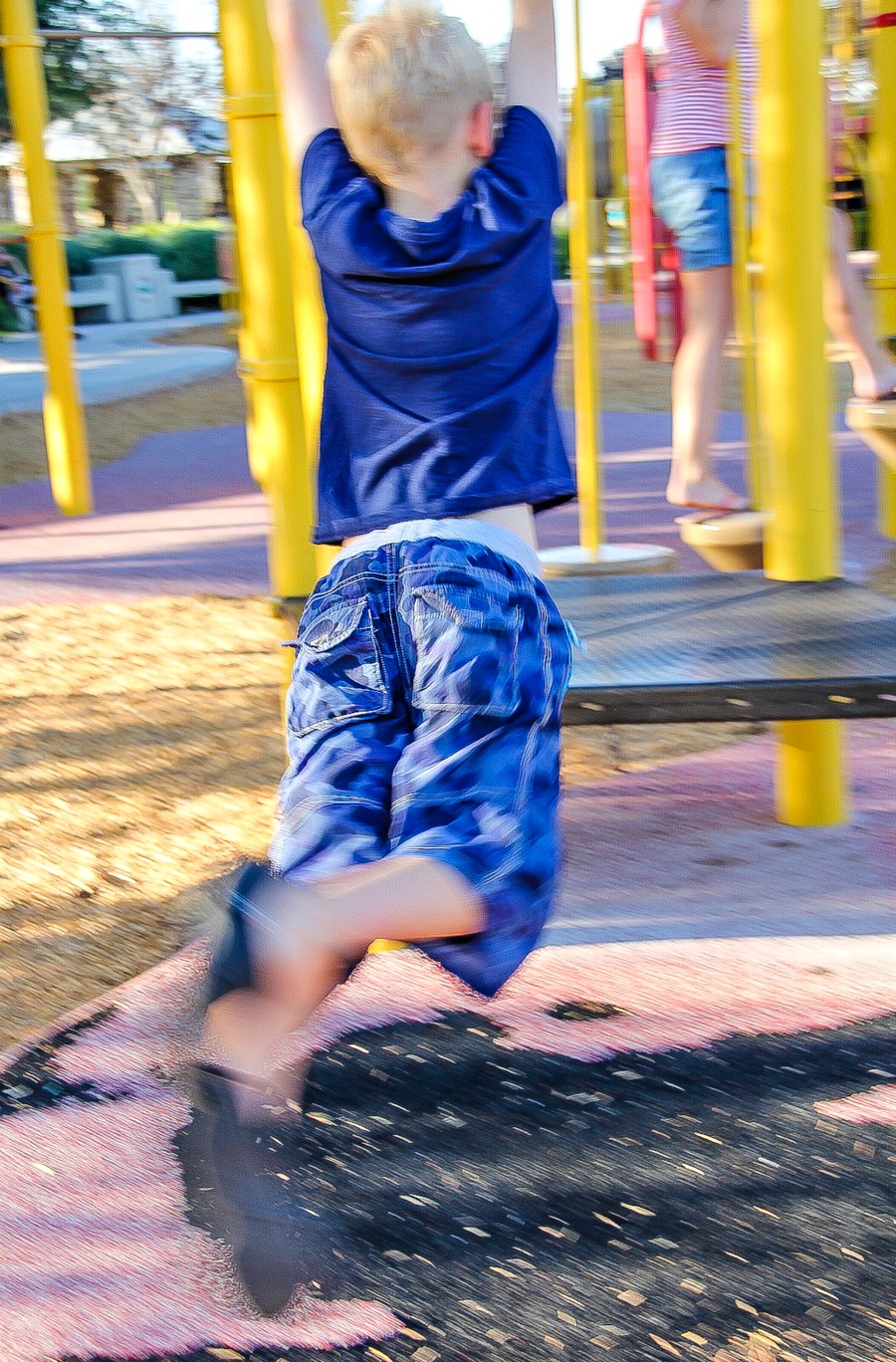 And sometimes he even wears his cool new adventure shorts with his Mini Boden slip-on shoes.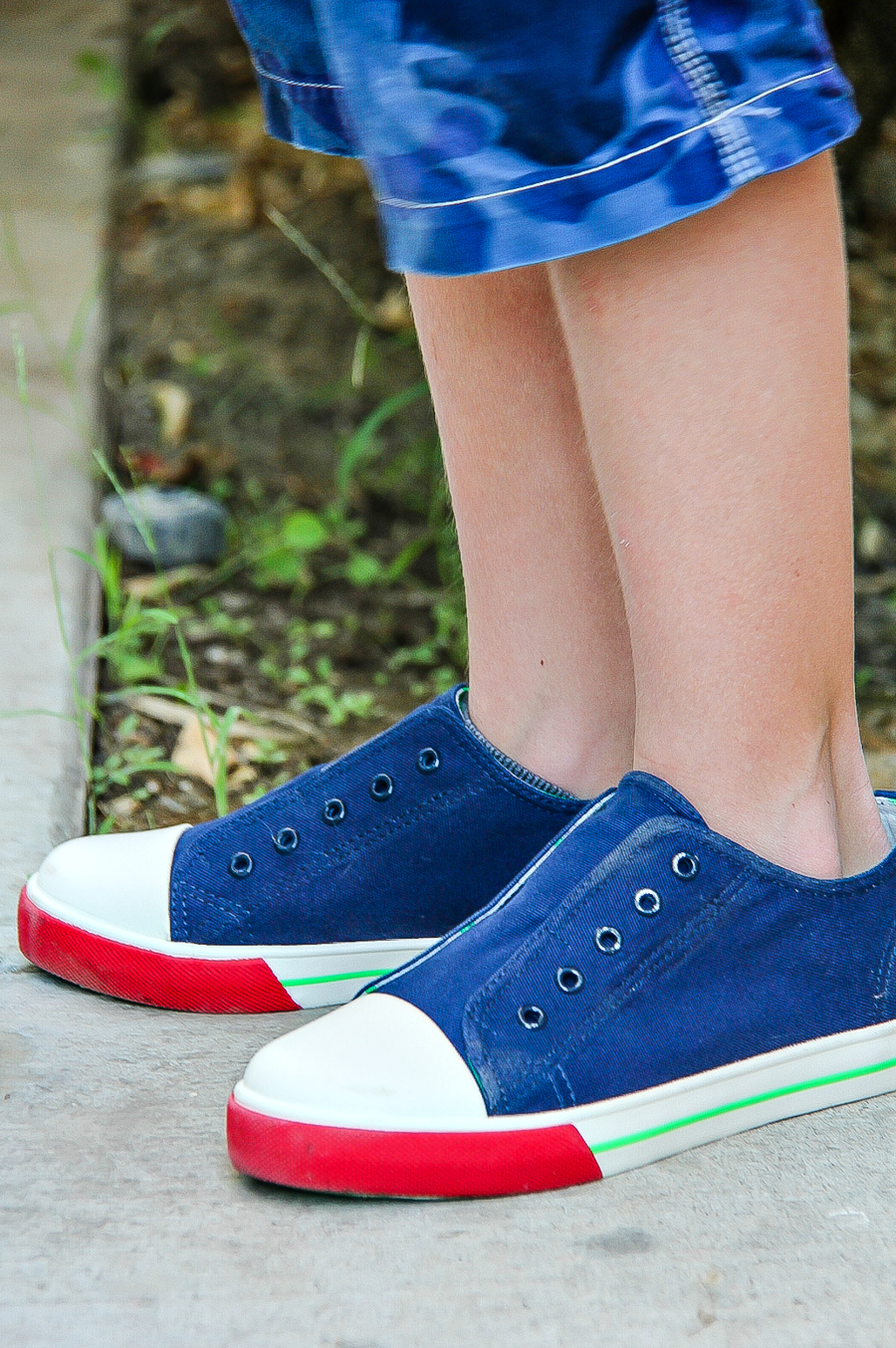 Finding cool, trendy pieces that can take on any activity and hold up to the wear and tear that the little ones put their clothes through can be challenging, but with the Mini Boden back-to-school line that's not a problem. Plus, they have unique prints, there are no tags (which if you have children like mine have needed to be cut off because they itch), and they are machine washable.
Enter the giveaway below and you could WIN! I-C will randomly select 3 winners from all program entries and will handle fulfillment of the winning prizes.
**UPDATE: THIS GIVEAWAY HAS ENDED!
Boden.com provides worry-free shipping (free shipping & returns over $49) and click on this link for 25% off your next order.
Learn more about Mini Boden here:
Website | Facebook Page | Twitter | Pinterest | Instagram