Amongst my many purchases this past week at Marshalls (because honestly how can you not purchase a closet-full of clothing at their prices), were a dress and a laptop bag.  I spent $34 on both of these items combined.
This is the dress: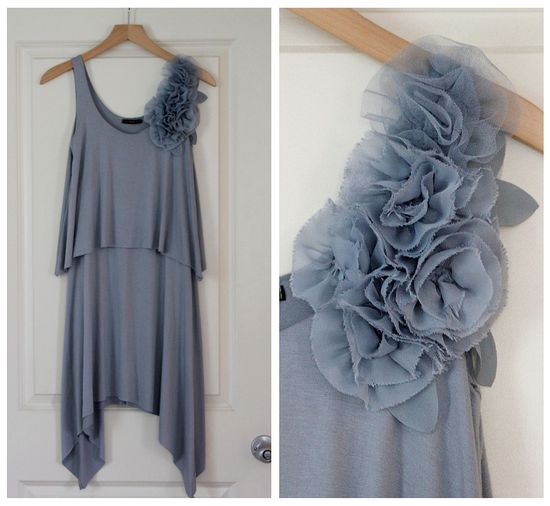 Cute.  But not my style and really did nothing for my body type.  I didn't purchase it to wear it though.
Instead I set to work pulling it apart: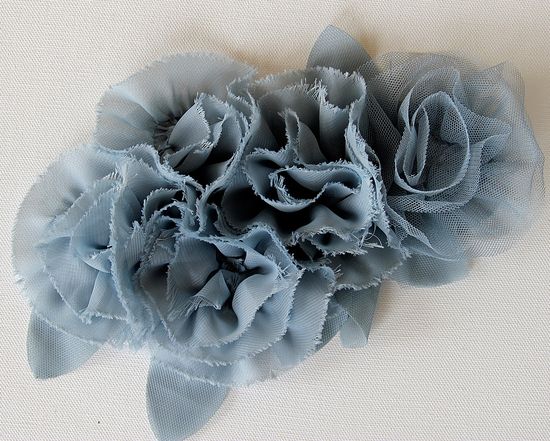 First, I removed the lovely flower arrangement.  Then …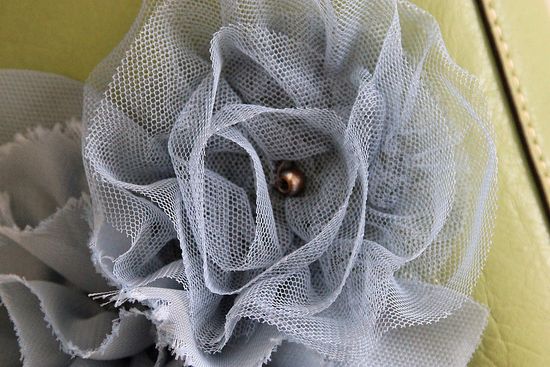 stitched a bead inside each flower.
A little hot glue and hand stitching (for reinforcement) and we have: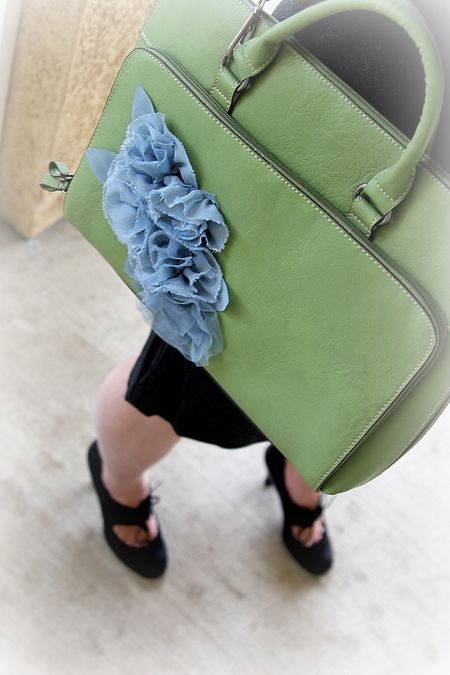 a funky new laptop bag, just for me.