Are you ready to get Fifty Shades Darker? Host a Fifty Shades movie or book club night with these fun ideas.
Disclosure: This post has been sponsored by Universal Pictures.
Are you ready to celebrate the February 10 release of Fifty Shades Darker? We are!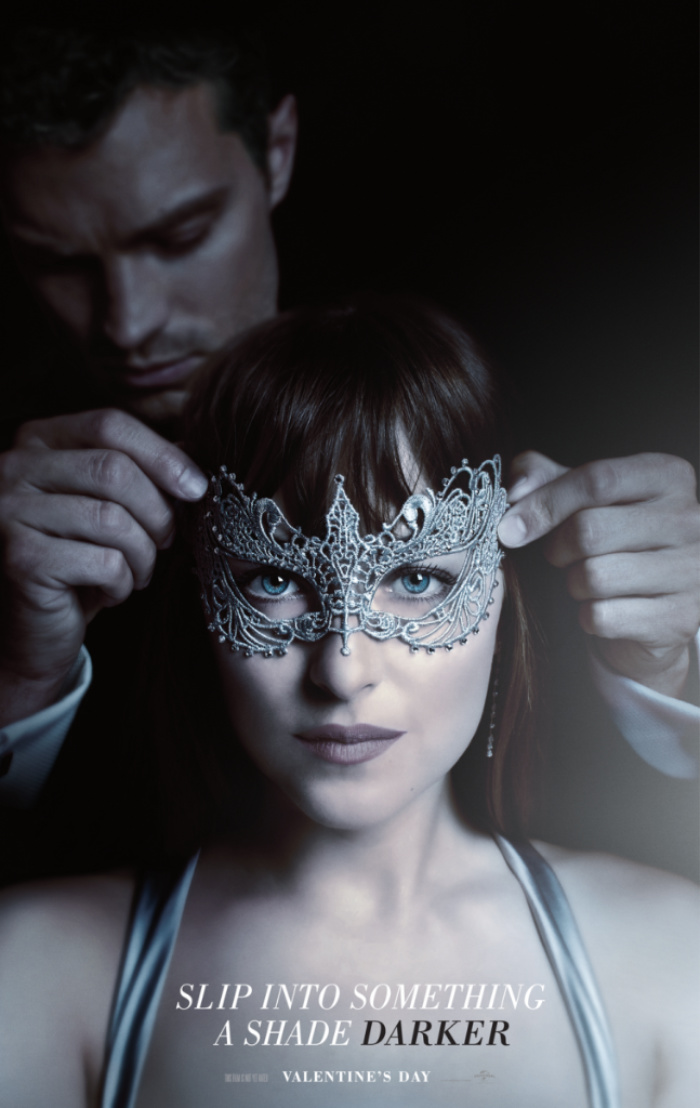 Gather your girlfriends together this Valentine's Day, and slip into something a shade darker. I'm sharing a few tips below on how to host a fun night with the girls below.
This party would be perfect for a girl's night in, or even your book club. My biggest tip is to keep it simple, after all it's about the book and movie, but offer something that's a little fun.
My 'fun' party item, was handmade chocolate masquerade masks. You can see from the movie image above why I made these and thought they'd tie in perfectly with the movie.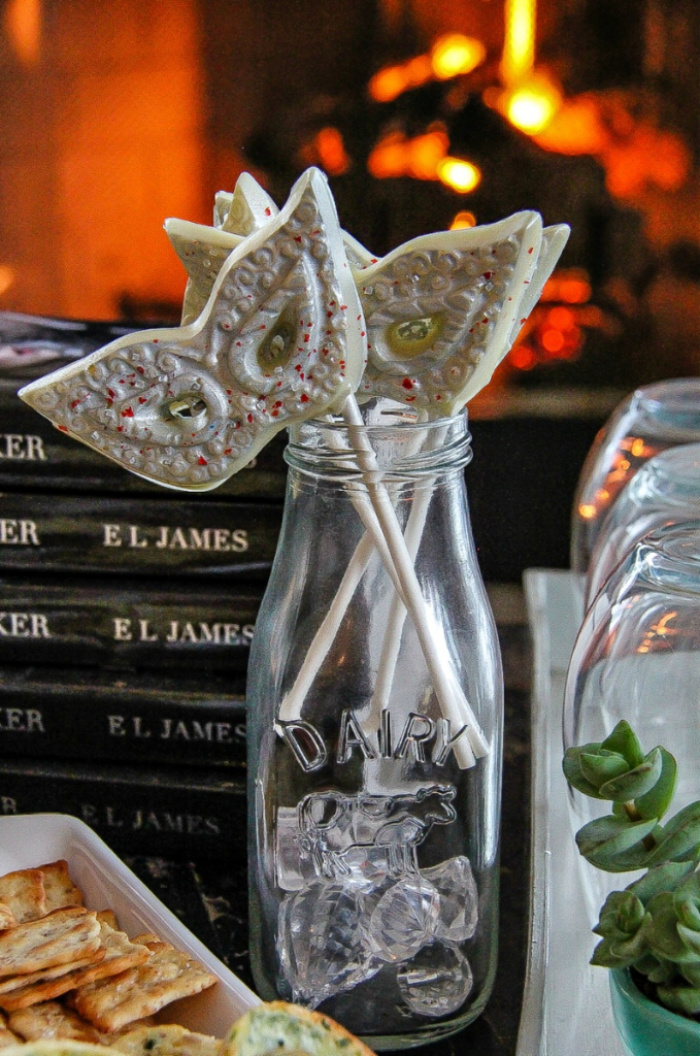 These are made quickly, and easily, and you need very few ingredients.
What You Need To Make Masquerade Mask Chocolates
Masquerade mask lollipop mold
White chocolate – I used Lindt white chocolate blocks and 1 block makes approximately 6 masks.
Wilton silver color mist
Lollipop sticks
Edible sprinkles – I used red
How To Make Masquerade Mask Chocolates
Melt the white chocolate in a microwave-safe dish on 50% power for 30-second intervals, stirring between each. Pour into the mold and refrigerate until set. Once set, pop the masks out of the mold and lay on parchment paper. Spray with the silver color mist, and shake sprinkles over the top, then pop back into the refrigerator until the silver mist is dry.
I also made a few in regular Lindt milk chocolate too for those who prefer that over white chocolate.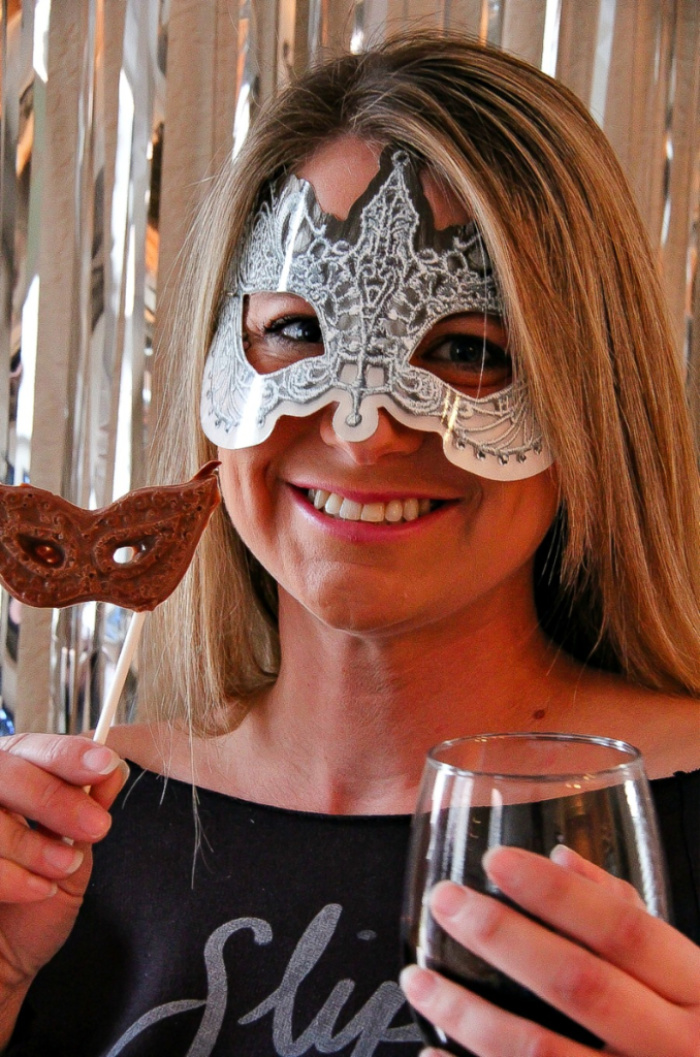 I also placed out an appetizer plate of assorted mini quiches, meat, grapes, Gruyere cheese, crackers, and fig jam … if you haven't tried fig jam on Gruyere cheese and crackers you are missing out, it's become one of my favorite appetizers of late.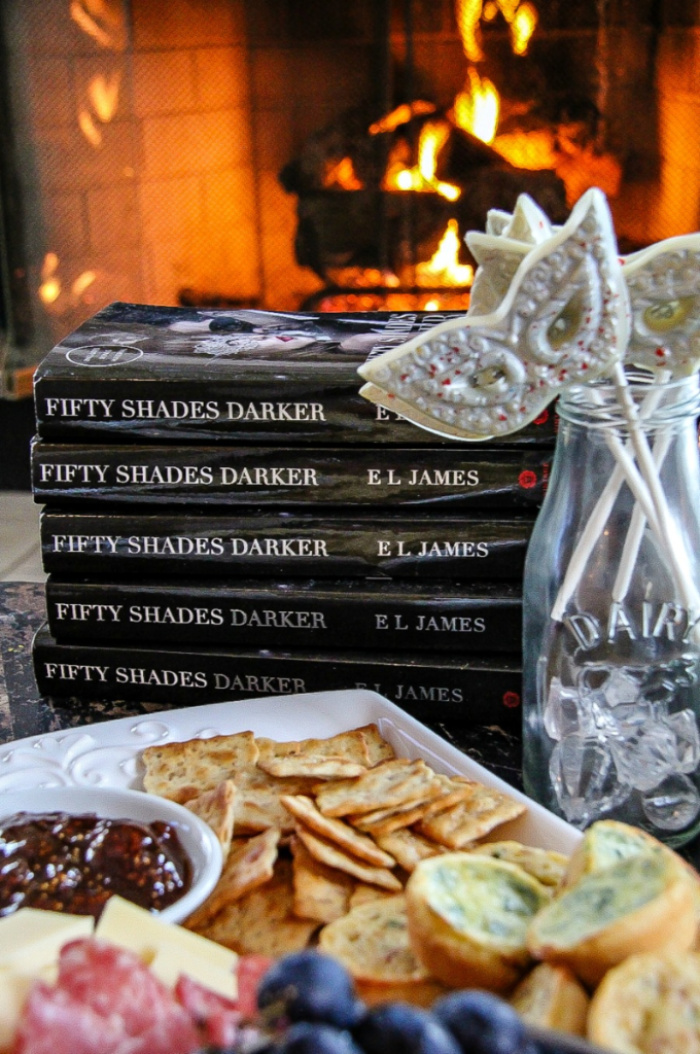 And of course I served the appetizers with the Fifty Shades of Grey wine.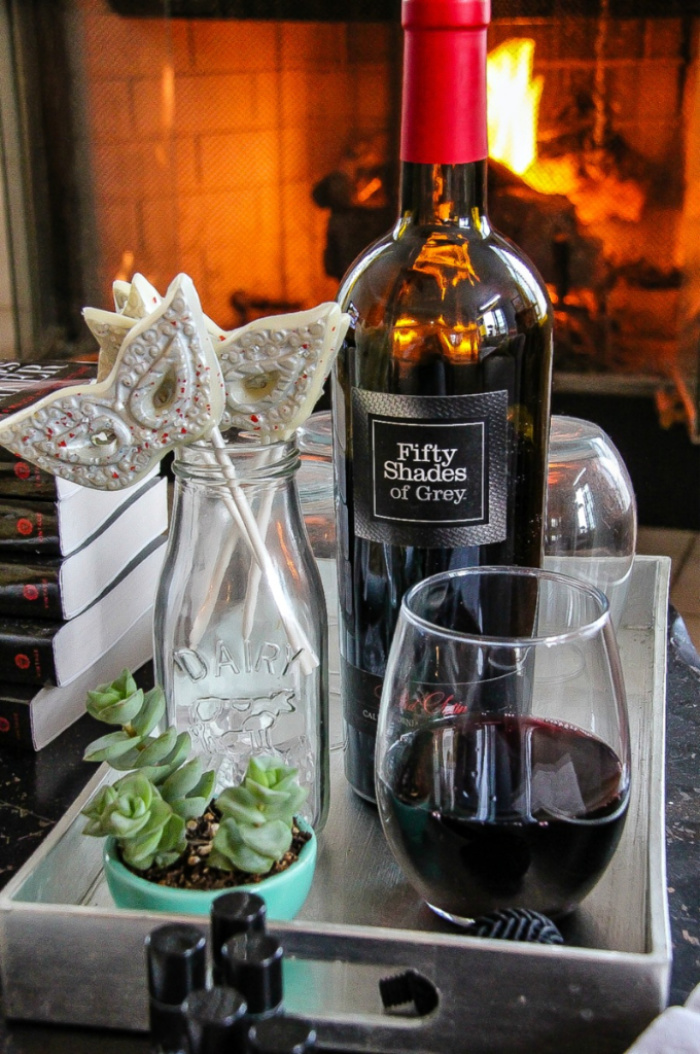 If you can, leave out copies of the book for anyone who hasn't read it, and I added themed lip balm and cosmetic bags too, along with the shirts you'll see pictured below, because when you are at home with the girls, it should be all about being comfy.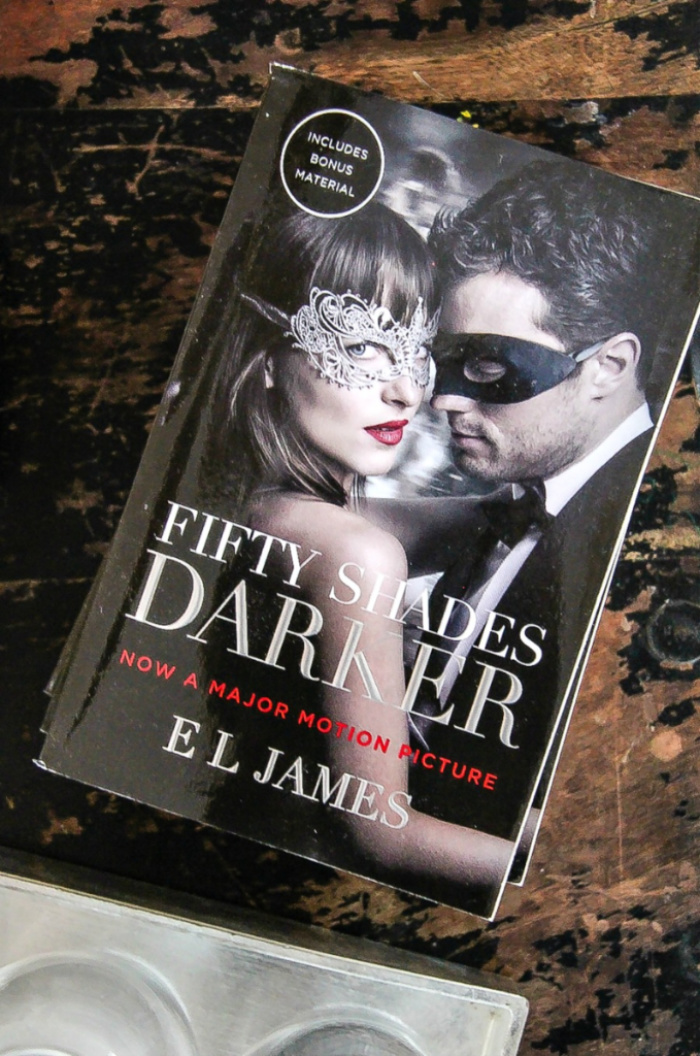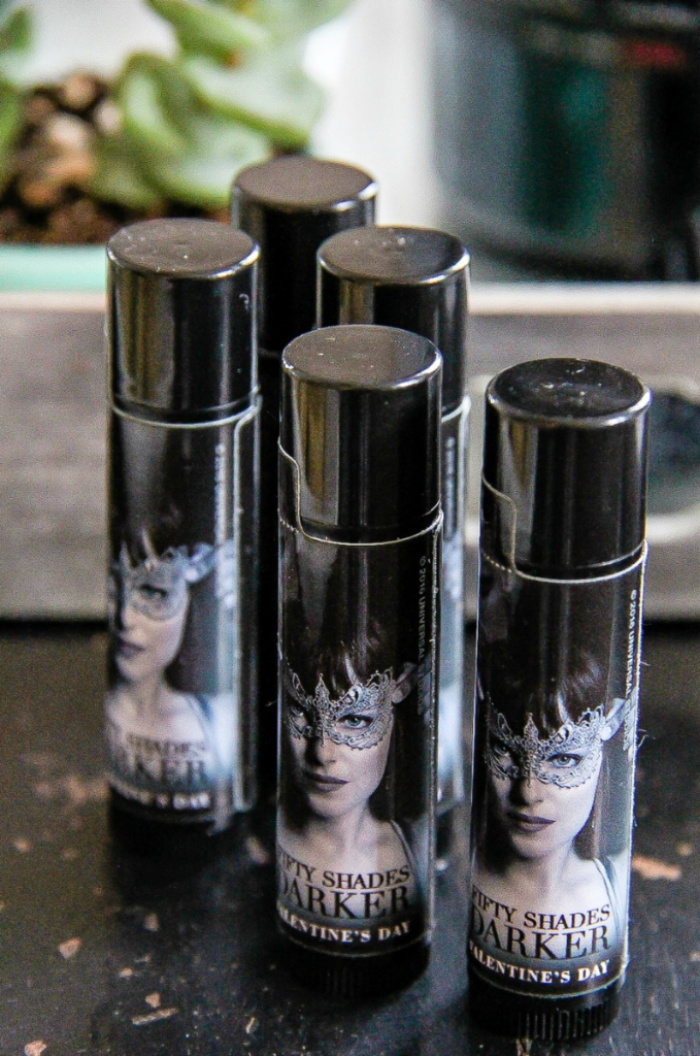 Don't forget a backdrop and masquerade masks for taking fun photos.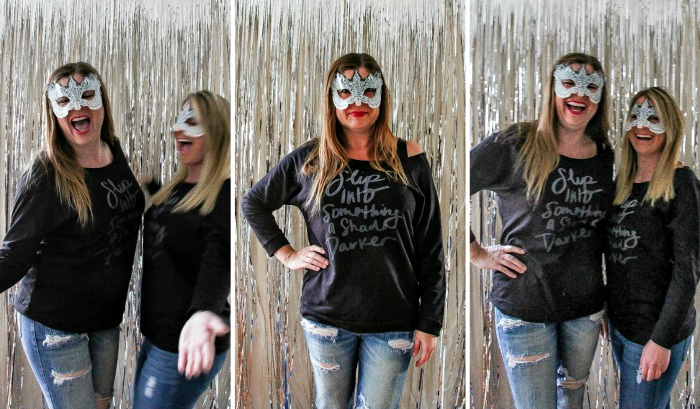 About Fifty Shades Darker
Jamie Dornan and Dakota Johnson return as Christian Grey and Anastasia Steele in Fifty Shades Darker, the second chapter based on the worldwide bestselling "Fifty Shades" phenomenon. Expanding upon events set in motion in 2015's blockbuster film that grossed more than $560 million globally, the new installment arrives for Valentine's Day and invites you to slip into something a shade darker.
When a wounded Christian Grey tries to entice a cautious Ana Steele back into his life, she demands a new arrangement before she will give him another chance. As the two begin to build trust and find stability, shadowy figures from Christian's past start to circle the couple, determined to destroy their hopes for a future together.
Intrigued? Watch the trailer below and then get your tickets on Fandango now for opening weekend!
Pin this post for later: