Gluten-free breaded chicken sandwiches with bacon are delicious for lunch, after-school snack, or dinner served with salad and fries.
This post is sponsored by CAULIPOWER but the content and opinions expressed here are my own.
My kids are always looking for quick and easy after-school snacks. Every day they come home STARVING! It's like they haven't eaten all day (but the cafeteria account says otherwise). They know how to use the stove and oven now (thank goodness) so it's on them to make something unless I have something yummy already planned ahead of time.
They aren't about to make these sandwiches on their own, but they most certainly can turn the oven to 425F, spray non-stick cooking spray onto a baking tray, and pop the chicken tenders into the oven for 15 minutes. For a quick and easy dinner on a busy weeknight though, these gluten-free chicken tender sandwiches are the perfect way to enjoy them.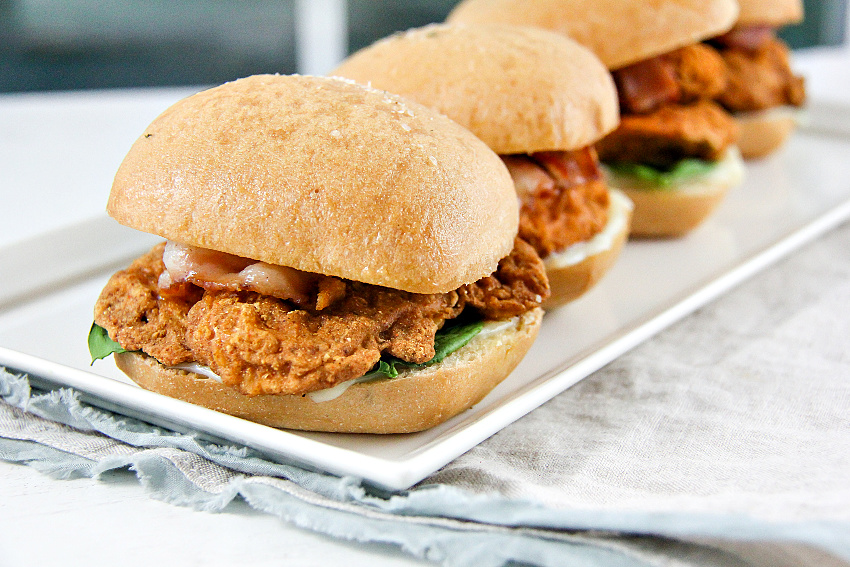 CAULIPOWER's game-changing frozen chicken tenders are baked, not fried. They start with high-quality chicken breast meat that's coated with cauliflower and other gluten-free goodness.
Compared to the category average, CAULIPOWER Chicken Tenders have:
490 calories (for the entire bag)
zero sugar
29% fewer net carbs
zero saturated fat
22% more protein
21% more fiber
The best thing though is CAULIPOWER Chicken Tenders don't taste gluten-free. Flynn is the only gluten-free family member, so I often find myself having to cook double to accommodate the others who don't like the taste of gluten-free foods.
"We have given chicken tenders a massive nutritional makeover that was long overdue: instead of frying them we baked them. The result is a whopping 86% less fat." – Gail Becker, CAULIPOWER Founder and CEO
How to make gluten-free breaded chicken sandwiches
Cook the CAULIPOWER Chicken Tenders in the oven according to the package directions.
Butter the top and inside of gluten-free ciabatta buns and sprinkle with a little garlic butter seasoning. Layer provolone cheese, spinach, CAULIPOWER Chicken Tenders, and (cooked) bacon on the sandwich and pop back into the oven for about 5 minutes.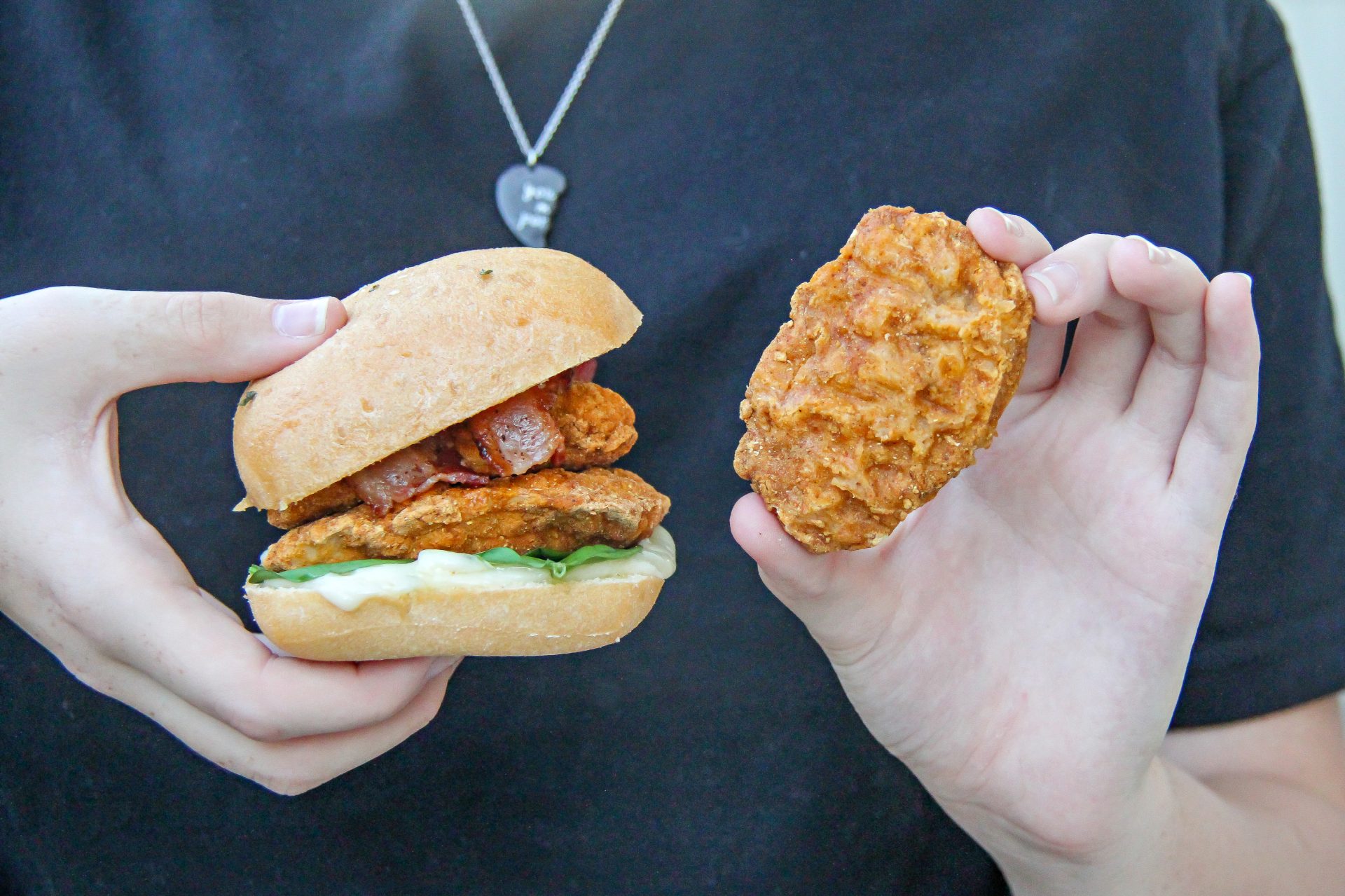 How will you enjoy CAULIPOWER Chicken Tenders? Are you original or spicy(ish)? Try them for yourself and get $2 OFF [here]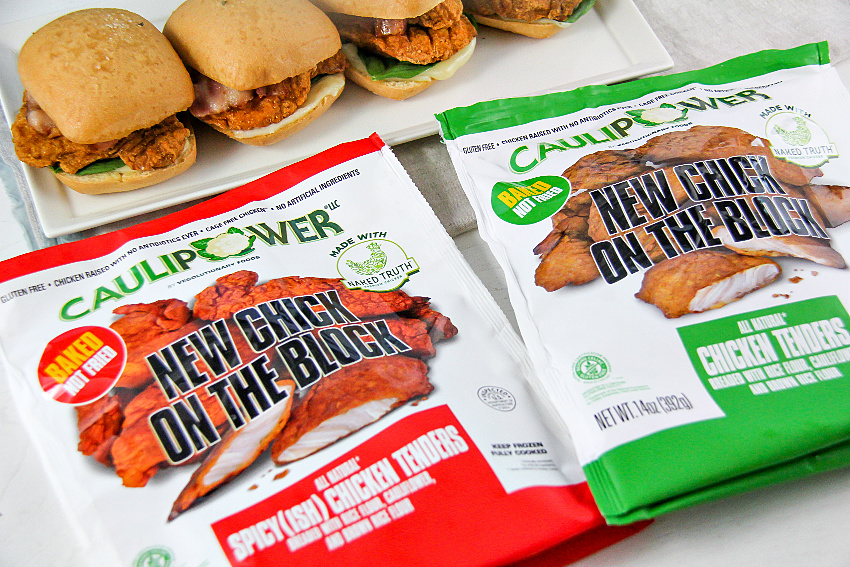 Please pin this post for later