Have you taken your holiday photos and ordered your holiday cards yet?
Last year I dropped the ball and never got around to it.  This year I was not going to let the holidays creep up on me again and decided I would get myself organized early.
So I made these fun photo props.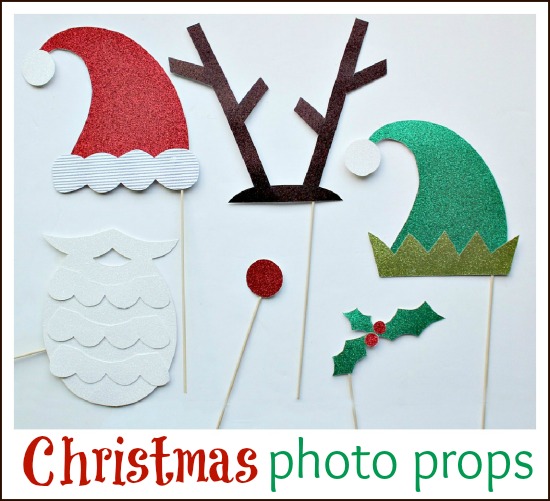 Aren't they cute?
They are really simple to make, all you need is glitter scrapbook card stock, which is thicker than regular scrapbook paper but you will find it in the same aisle at craft stores.  I hand sketched the props, cut them out and using a hot glue gun attached them to wood dowel rods.
Tip: If one person is going to be holding two props such as the santa hat and beard make sure the wood dowel rods are on opposite sides so they can hold one in each hand.
These are the photos I took for our Christmas cards.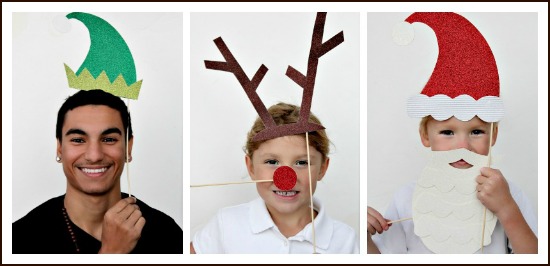 Want to see the photo cards we'll be sending out this year?  Head on over to Blissfully Domestic where I'm not only sharing our card, but also sharing over 40 creative holiday photo tips.