Are you looking for fun movie night snack ideas? These movie-themed snacks pair perfectly with your family family-friendly movies. Kids will also love them for themed birthday parties too.
We have loads of ideas for movie night fun for the whole family, but here are a few of our favorites.
Handmade Dolittle movie-themed snack tubs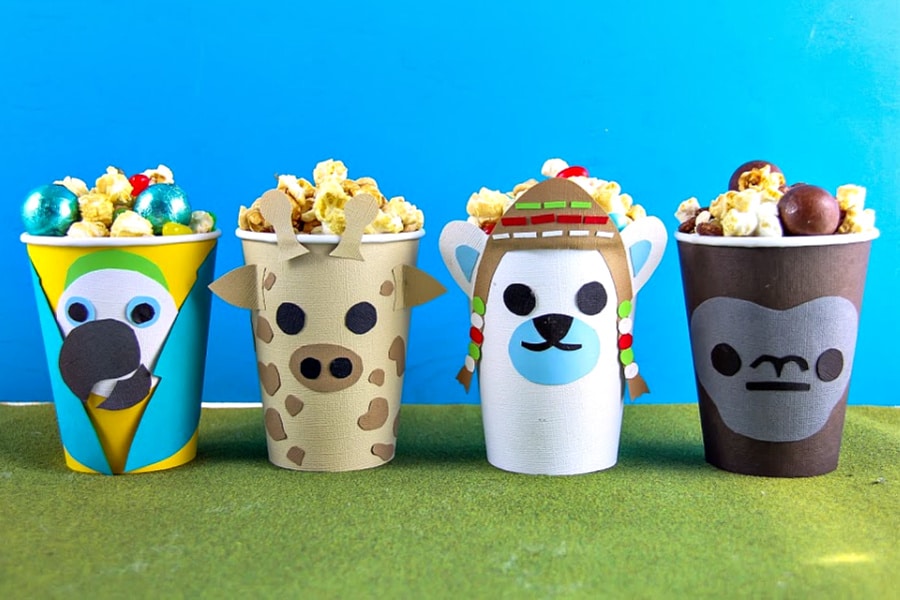 These Dolittle movie night snack tubs are handmade using paper cups and craft paper. Fill them with your favorite snacks for a fun movie night.
The Grinch movie night snacks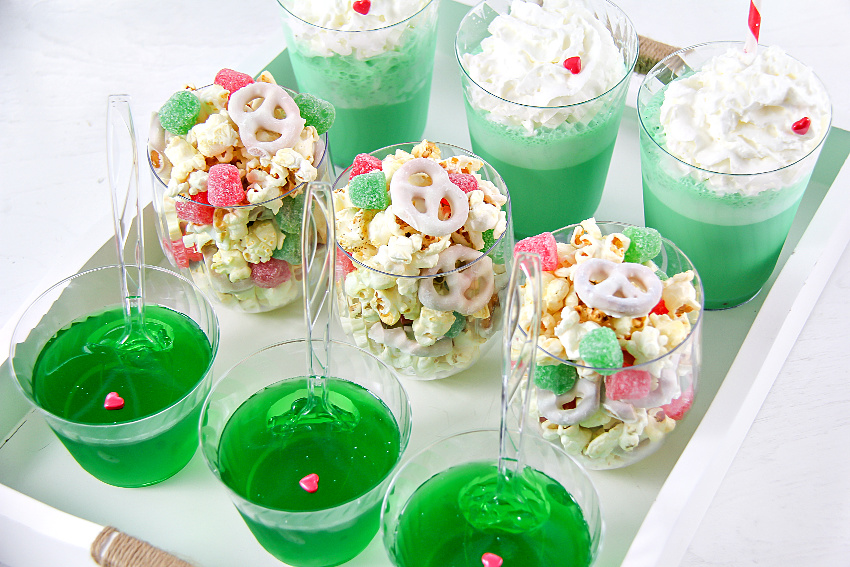 These snack cups are perfect for The Grinch movie night with the kids. The best part is they are gluten-free for family members who have dietary restrictions.
Wonder Park movie night treats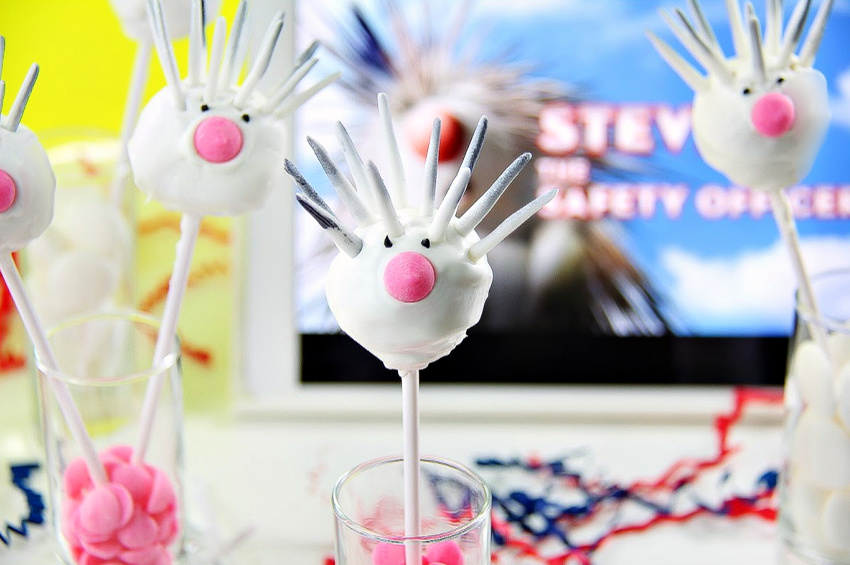 These porcupine cake pops are inspired by Steve in the Wonder Park movie. They are just the cutest, aren't they? If you want another Wonder Park movie treat, you can also try my Boomer blue bear cupcakes.
3Below galaxy cupcakes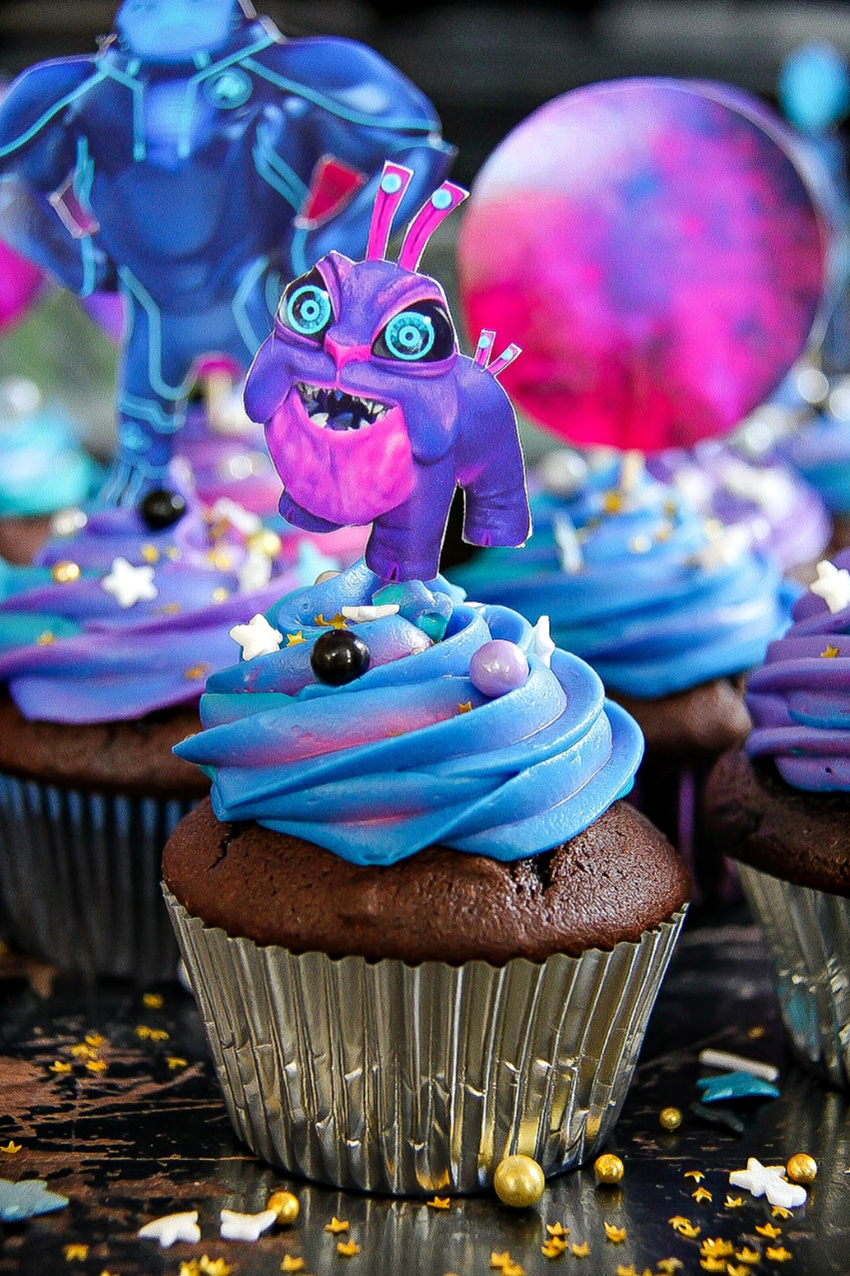 These galaxy cupcakes were made for Dreamworks 3Below, but they would be perfect for any galaxy-themed movie night.
Hotel Transylvania movie night treats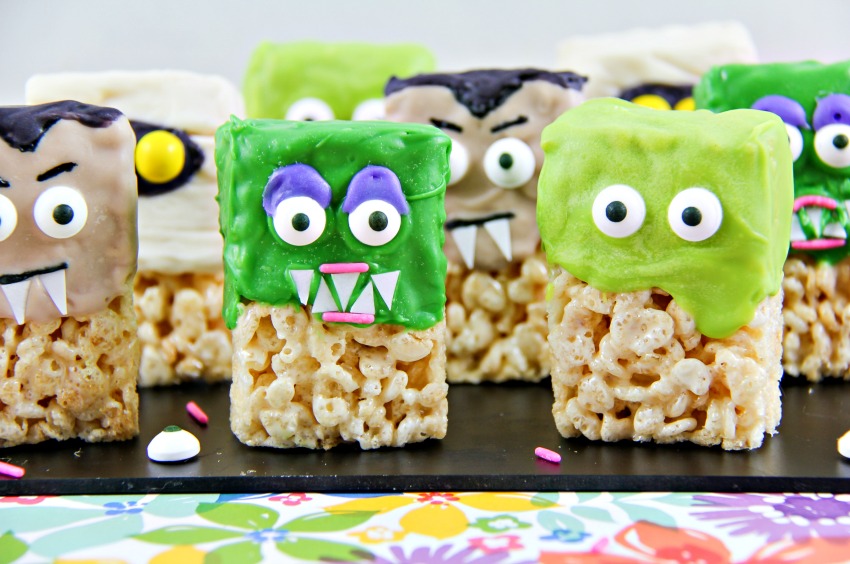 These Hotel Transylvania Rice Krispies treats are so easy to make and delicious too. Plus, who doesn't love Rice Krispies treats?
Wreck It Ralph shakes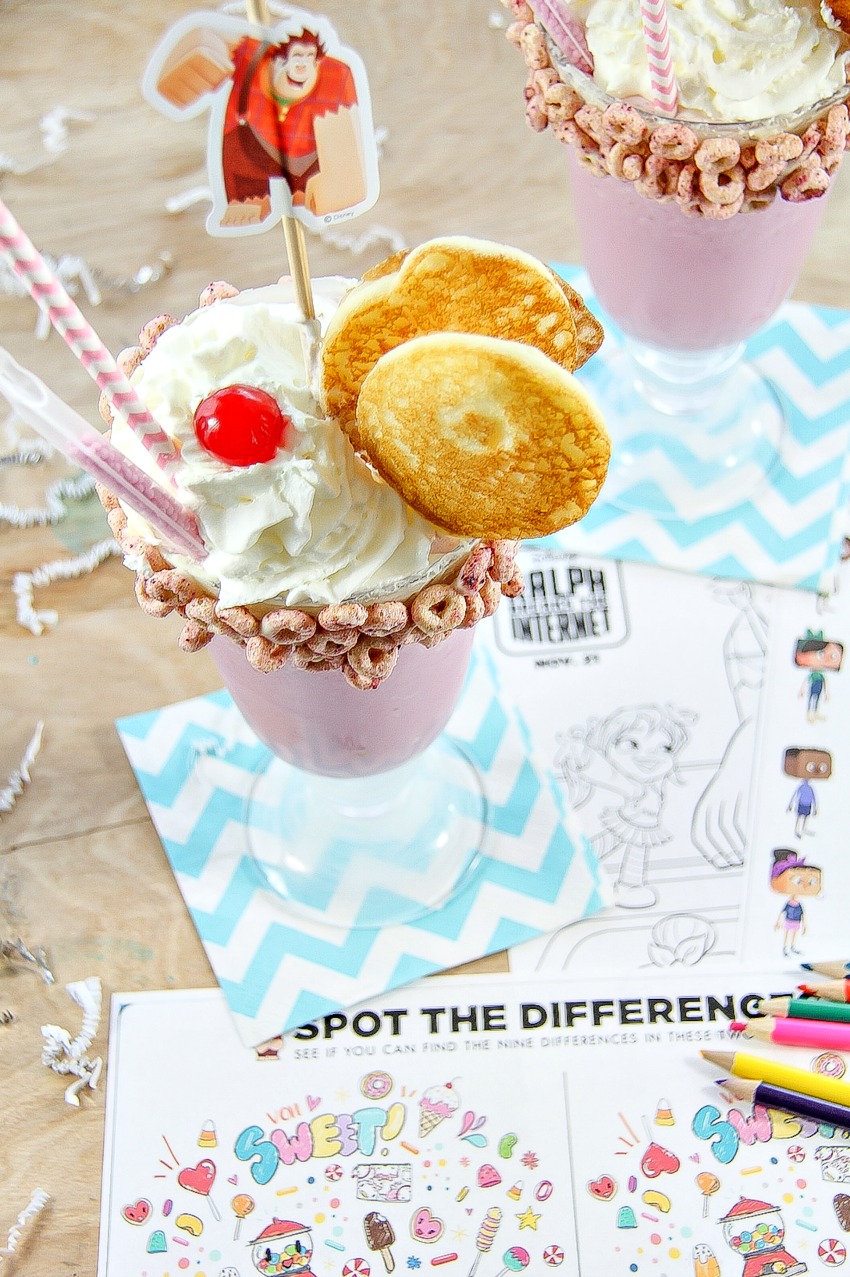 Whether you like breakfast for dinner, or you want to watch a movie in the morning, these Wreck It Ralph breakfast shakes are perfect.
Jurassic Park volcano bundt cakes
Have you watched the Jurassic Park series? Flynn and I watched them all in a weekend we loved them so much. When Jurassic World came out I was asked to create a fun treat for Lady and the Blog and came up with these volcano mini bundt cakes.
Early Man movie-themed food ideas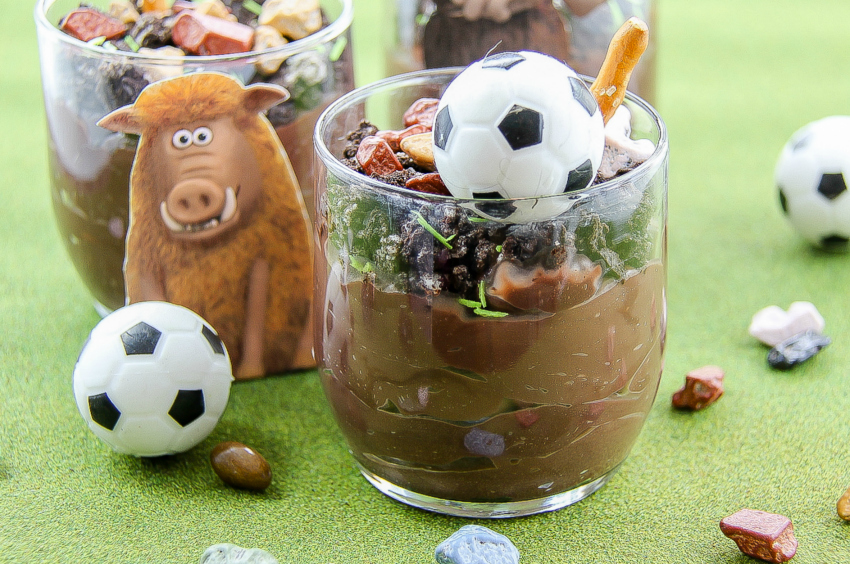 The Early Man movie was so much fun. Did you watch it? We made Early Man movie-themed caveman food trays when we watched it. Then, the ladies at 5 Minutes for Mom asked me to come up with a fun idea for them too so we made Early Man pudding cups.
Peter Rabbit movie night food tray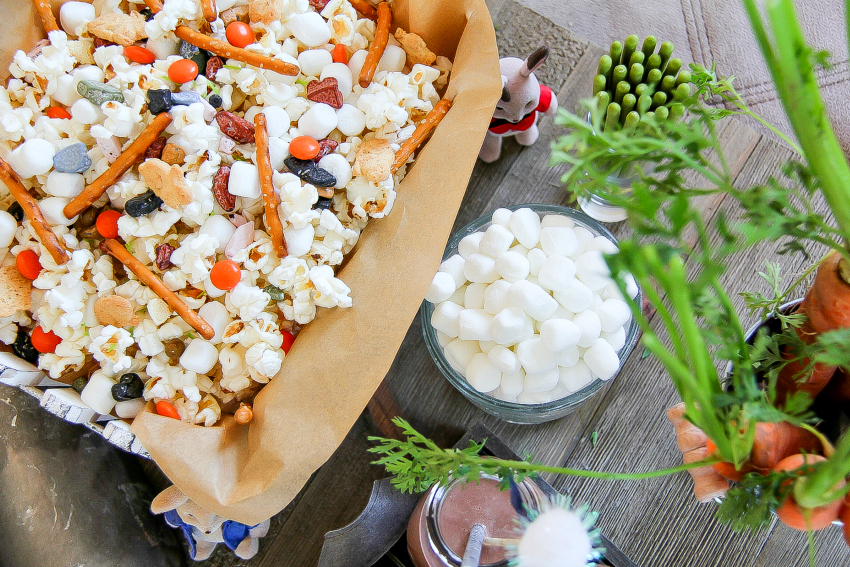 I'm sure you remember reading about Peter Rabbit when you were little. Well, the movie is just as sweet. Enjoy a Peter Rabbit themed movie night with the kids with this fun tray of food.
The Wizard of Oz movie themed popcorn boxes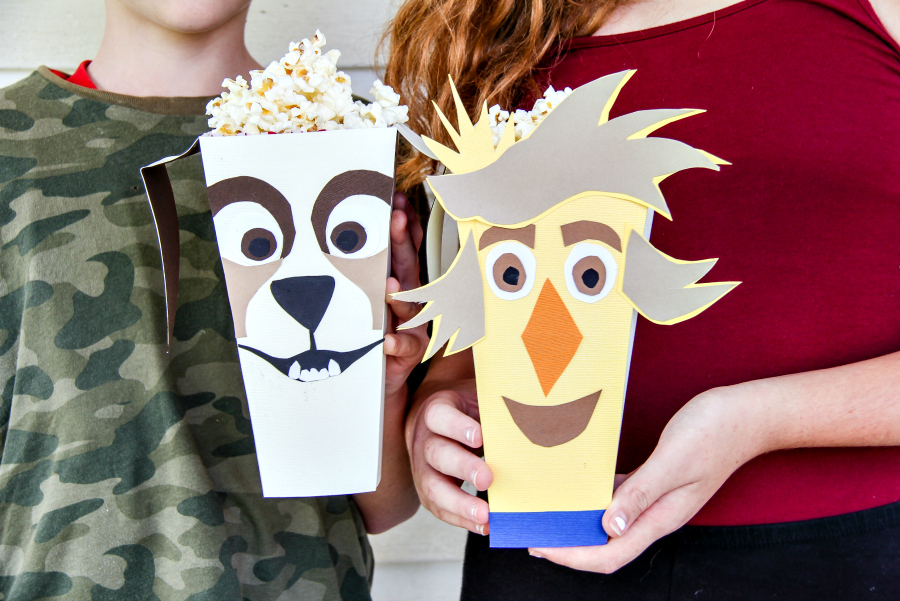 Whether you are watching Lost in Oz, or the Wizard of Oz, kids will love these Oz themed popcorn tub wrappers.
Secret Life of Pets movie night treats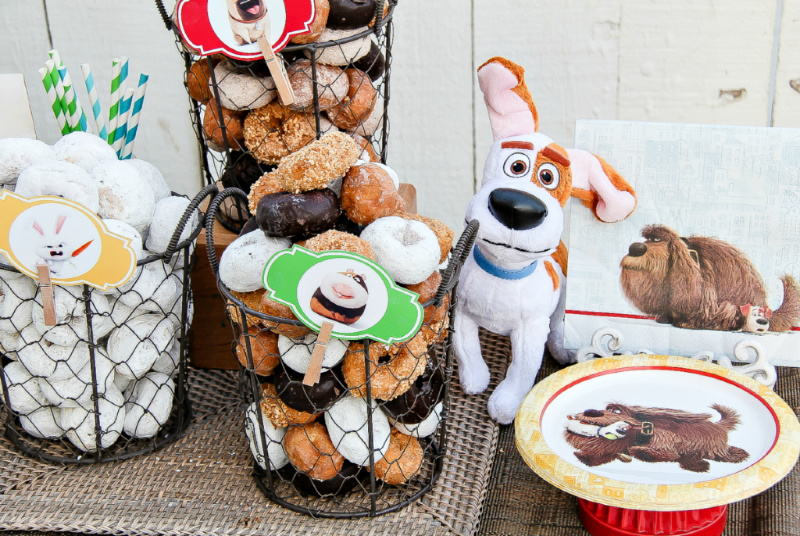 The Secret Life of Pets was a favorite movie here for a while. Flynn loves movies about animals and this one didn't disappoint. Set up a fun Secret Life of Pets themed snack bar for kids to enjoy while they watch the movie.
Disney's Descendants poison apple treats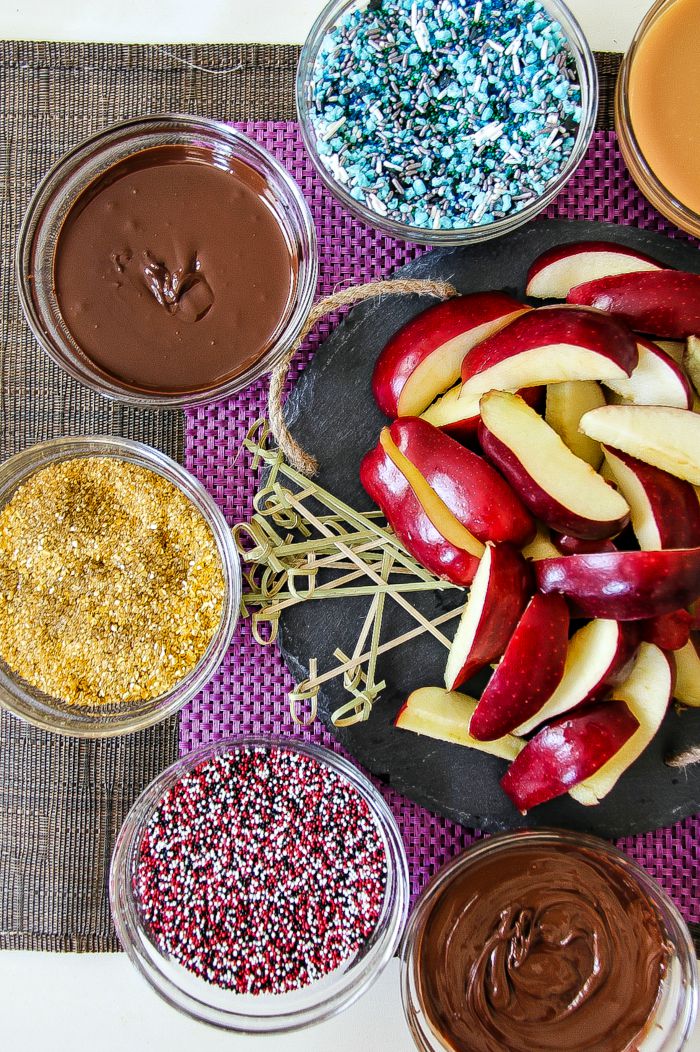 A Disney's Descendants movie marathon is in order one weekend. Watch it on an outdoor movie screen this summer, or closer to Halloween. Doing forget to make our Descendant's themed poison apple treats.
Paddington movie night treat table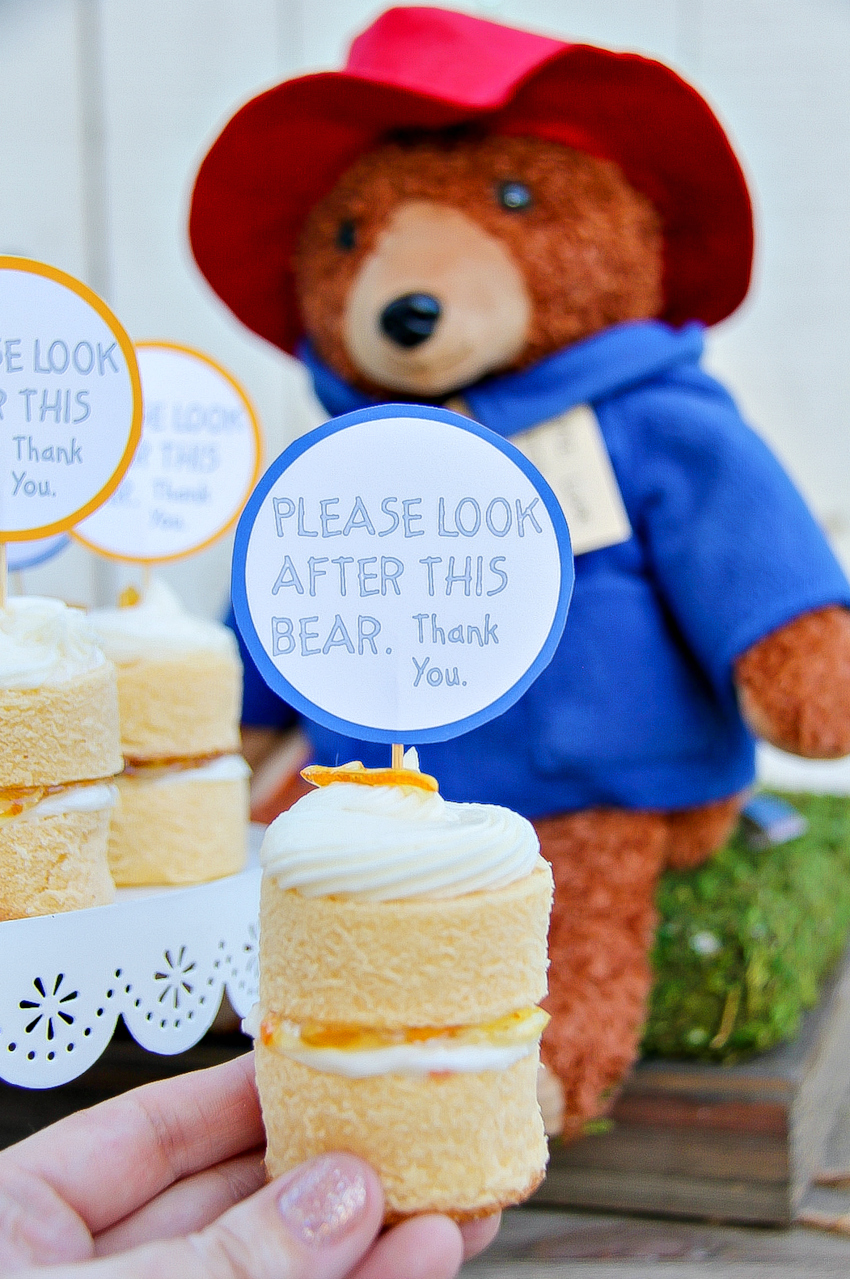 You need a Paddington double-feature to enjoy all of our delicious treats. Make our stacked orange marmalade cakes, or set up an entire Paddington treat table including handmade popcorn bags.
Superhero movie night snacks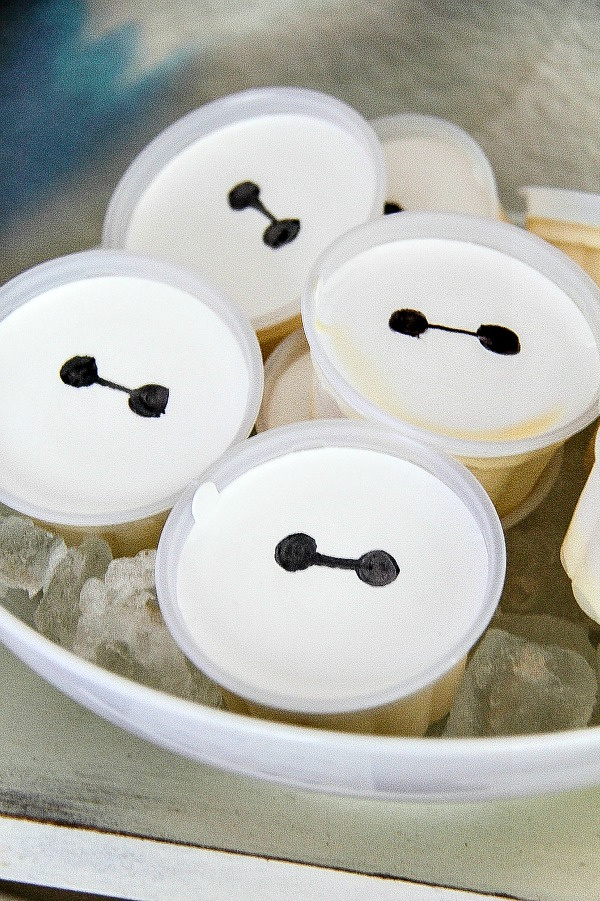 Looking for fun snacks for a superhero themed movie night? We've got a few for you to enjoy including:
Please pin this post for later: