Whether you are looking for a costume for book week at school or a Halloween costume, you'll love this Fancy Nancy costume idea.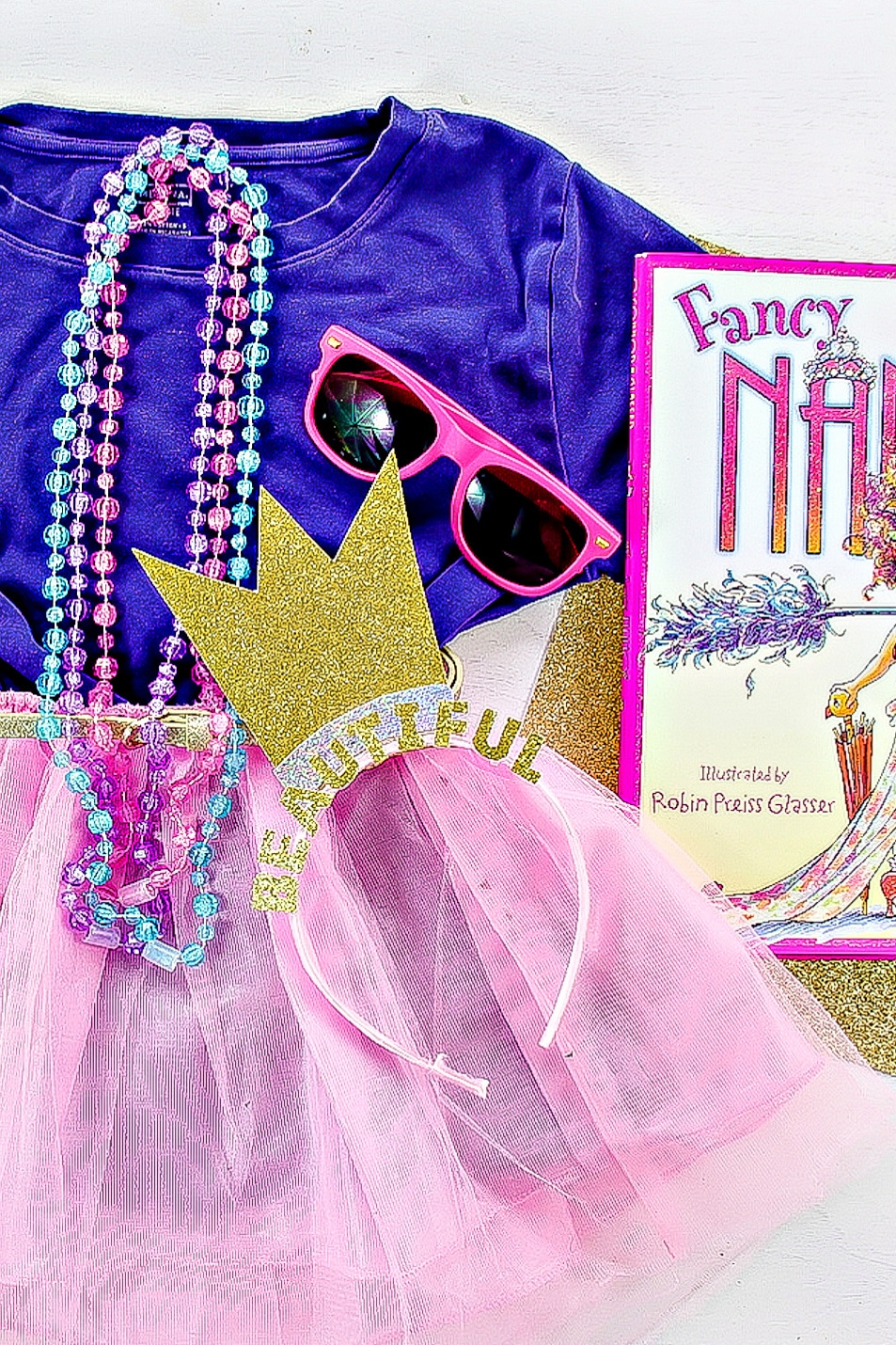 Fancy Nancy Costume
I initially made this fun Fancy Nancy costume post for HarperKids, however, not seeing it online, I decided it's too cute not published, so I've added it here.
There are actually a few costume ideas in this post along with instructions to make a homemade 'beautiful' headband just like she wears in the Fancy Nancy book.
You don't need a lot to make your own Fancy Nancy outfit at home; you just need your imagination and a whole lot of glitter and sparkle. Between your wardrobe and your child's, I bet you can come up with some pretty fancy outfits to wear.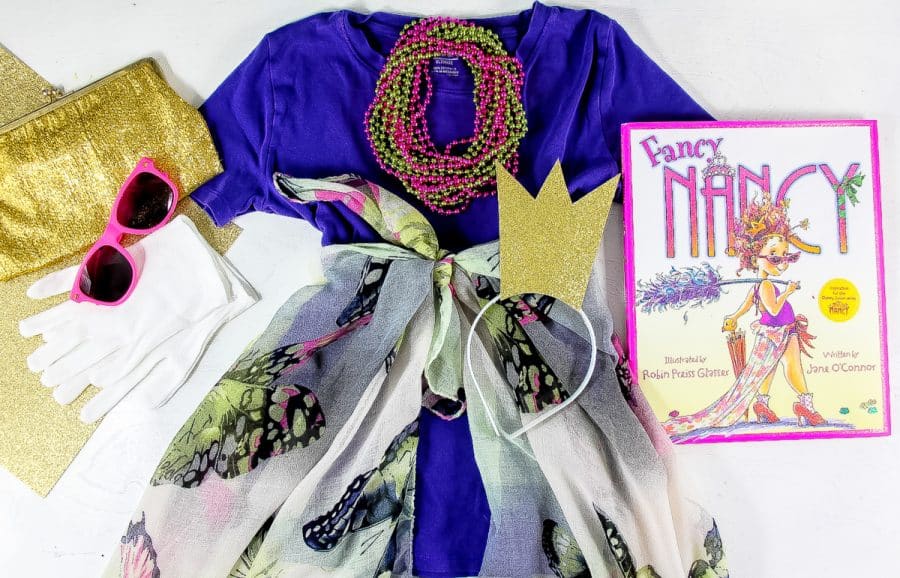 How to make a crown headband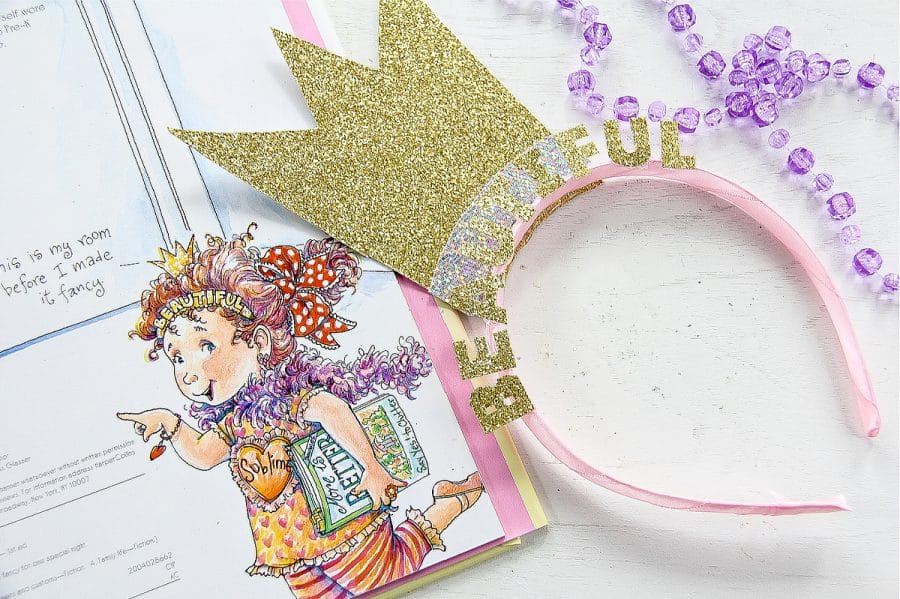 Supplies
Glitter card stock
Headband
Hot glue gun
Scissors
Fancy accessories to jazz up an old oversized t-shirt.
Instructions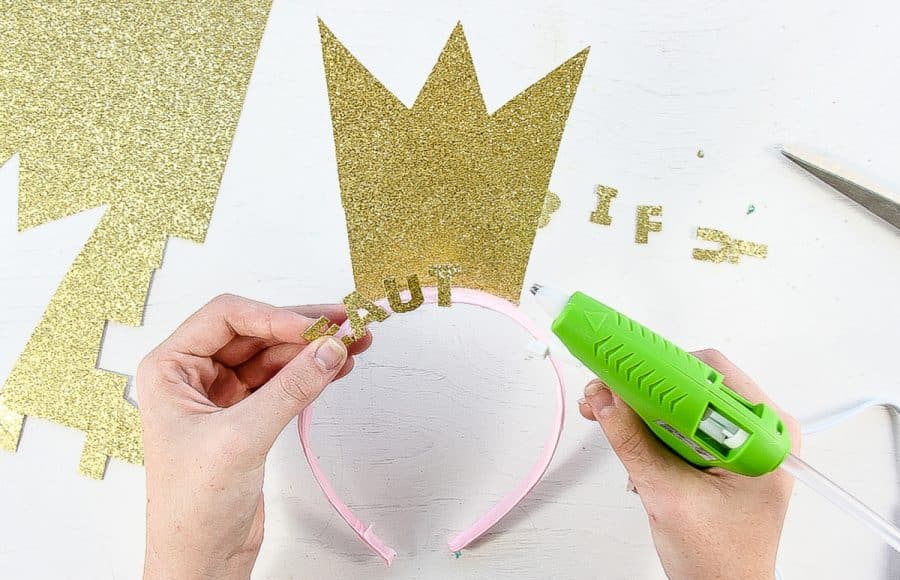 Cut a crown shape out of glitter card stock and attach it to a plain headband using hot glue.
If you want to make it extra fancy, you can use stencils to create the word 'beautiful' or 'fancy' on the card stock and cut out each individual letter and glue those on too.
Pair your beautiful new fancy crown (just like Fancy Nancy wears in the book) with some extra fancy accessories such as:
A dress (or adult shirt with a belt)
Tulle skirt
Scarves
Jewelry
Sunglasses
Handbags
Belts
Faux fur accessories
Silk scarves wrapped around the waist like a skirt, or around the shoulders like a fancy wrap.
Tip: One of your over-sized t-shirts paired with a belt makes the perfect dress for your little one. They can add a tulle peek-a-boo skirt underneath (or over the top), and pair it with lots of fabulous accessories. I've shown you a few different ways you can change just one over-sized t-shirt into a few very fancy looks.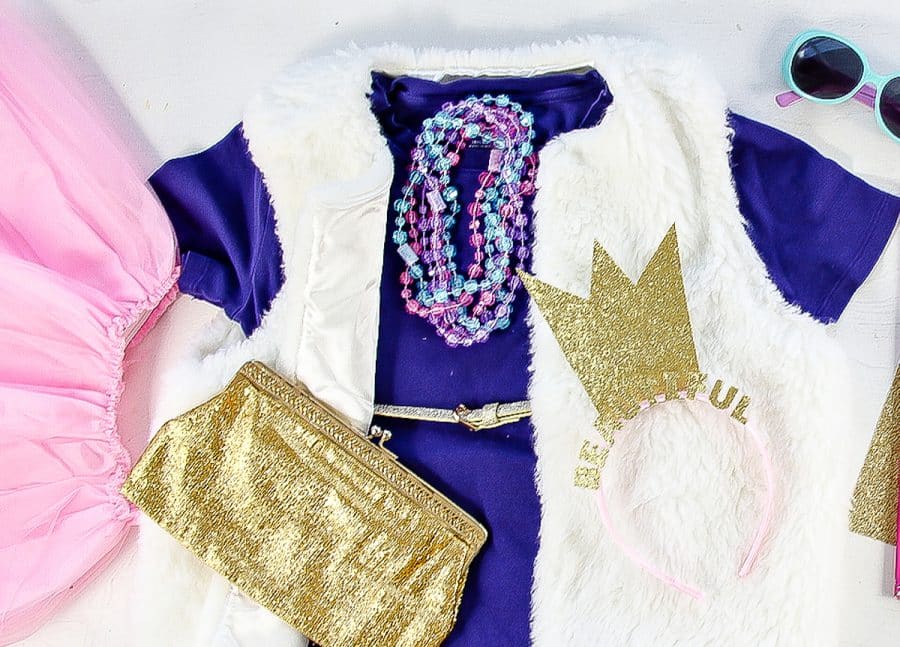 More costume ideas
Are you looking for even more fun costume ideas for kids? Take a look at these: