If you've been scrolling Pinterest looking for DIY home decor ideas we've got you covered with some that we have made for our own home.
One of the most asked questions that I see from people starting out in their first home is how can I decorate my room with handmade things? We often find things in stores that are beautiful, but expensive. Whenever possible support small businesses and shop owners and purchase handmade home decor from them. But, if you truly want cheap and easy DIY home decor then we've got some great ideas to get you started that are perfect for beginners.
DIY home decor
DIY rag rug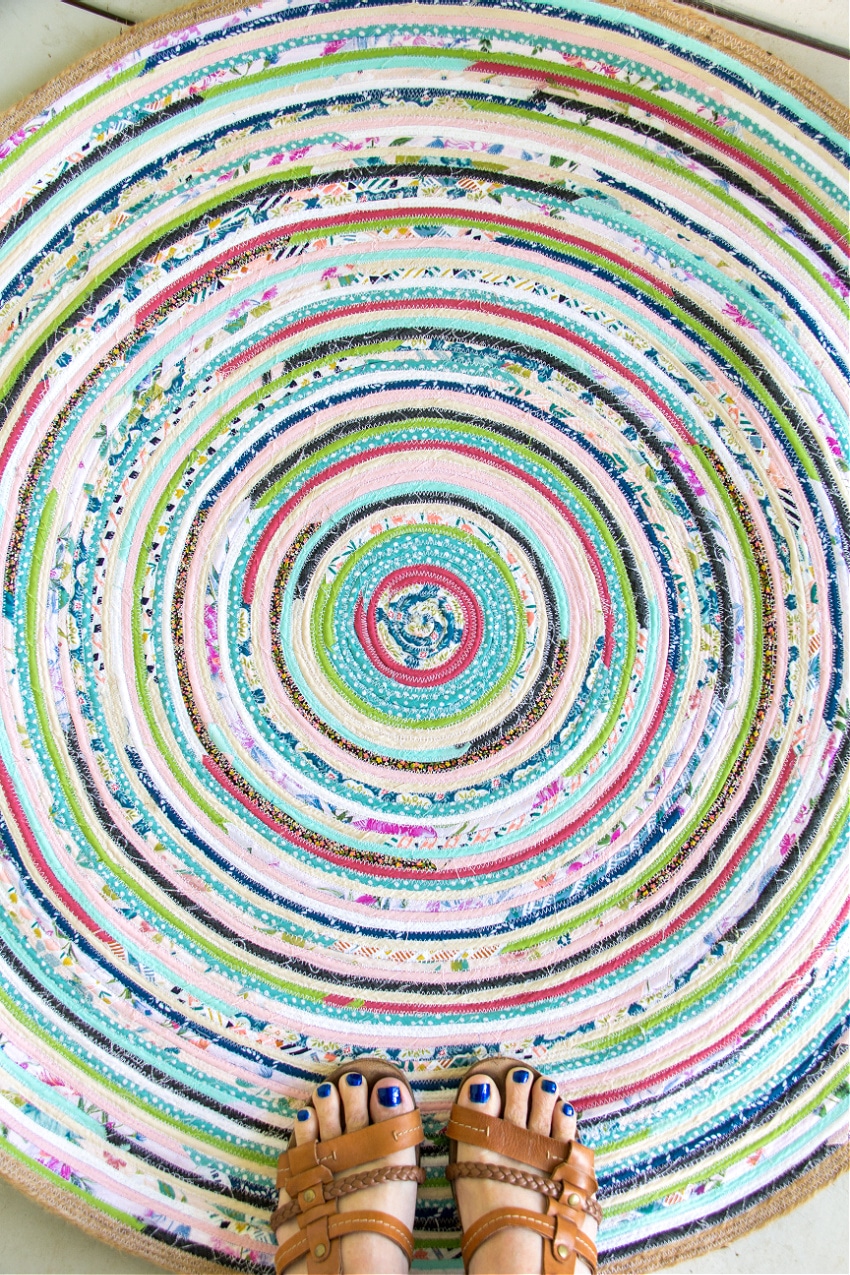 This DIY rag rug made from fabric scraps is the perfect addition to your home. You can make these as large as you want. If you don't have any fabric scraps at home head to a thrift store or your local craft store. Craft stores sell fabric offcuts that are leftover very cheap. Also join your local Freecycle group because people often give away old bedding, curtains, and fabric. You can find my tutorial to make a rag rug just like this one at Make and Takes.
Wood tilt out trash can cabinet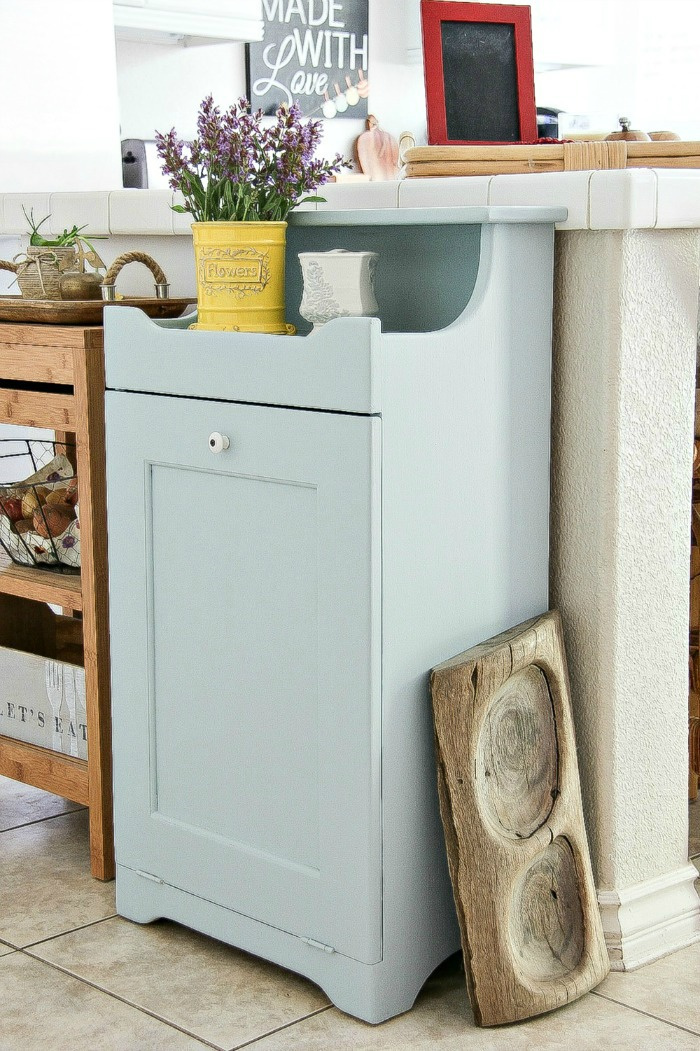 We frequent thrift stores looking for great pieces that we can restore, paint, or repurpose. This wood tilt out trash can cabinet was yellow with big flowers all over it. I fell in love with the style of it though. I didn't have a cabinet available for a trash can and having a dog I wanted to make sure the trash was out of sight so I wouldn't come home and find it everywhere.
DIY plant stands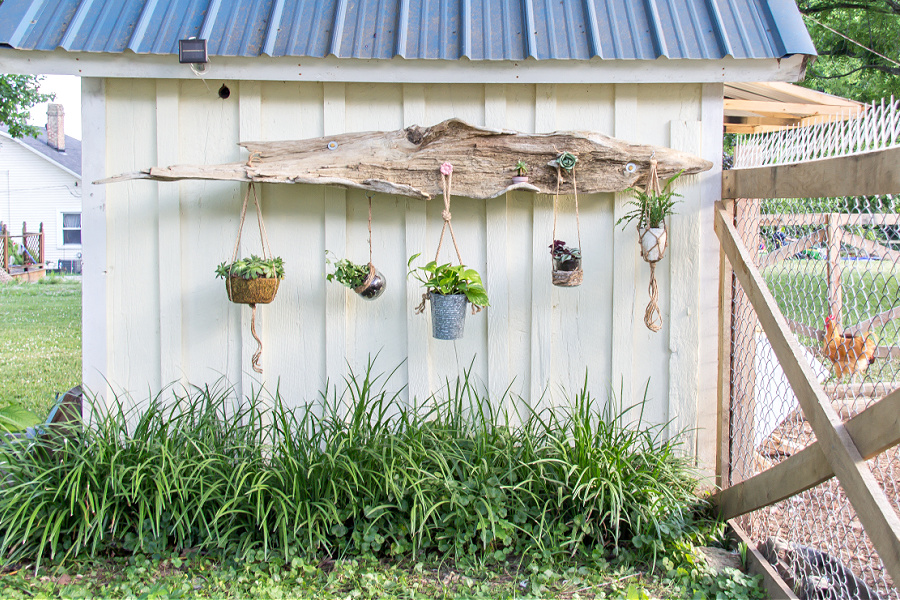 Aside from the rag rug tutorial, this driftwood hanging planter is my next favorite project. This beautiful way to hang plants can be used inside or outside your home. The best part is you can mix and match planters, nothing has to match at all, and a roll of hemp cord is very cheap to buy. Check your local laws about collecting driftwood from lakes, rivers, or beaches and if you cannot collect it for free (or for a small fee) check your local nursery.
You can find more of our DIY plant stand ideas that are cheap and easy to make here:
Printers typeset tray jewelry organizer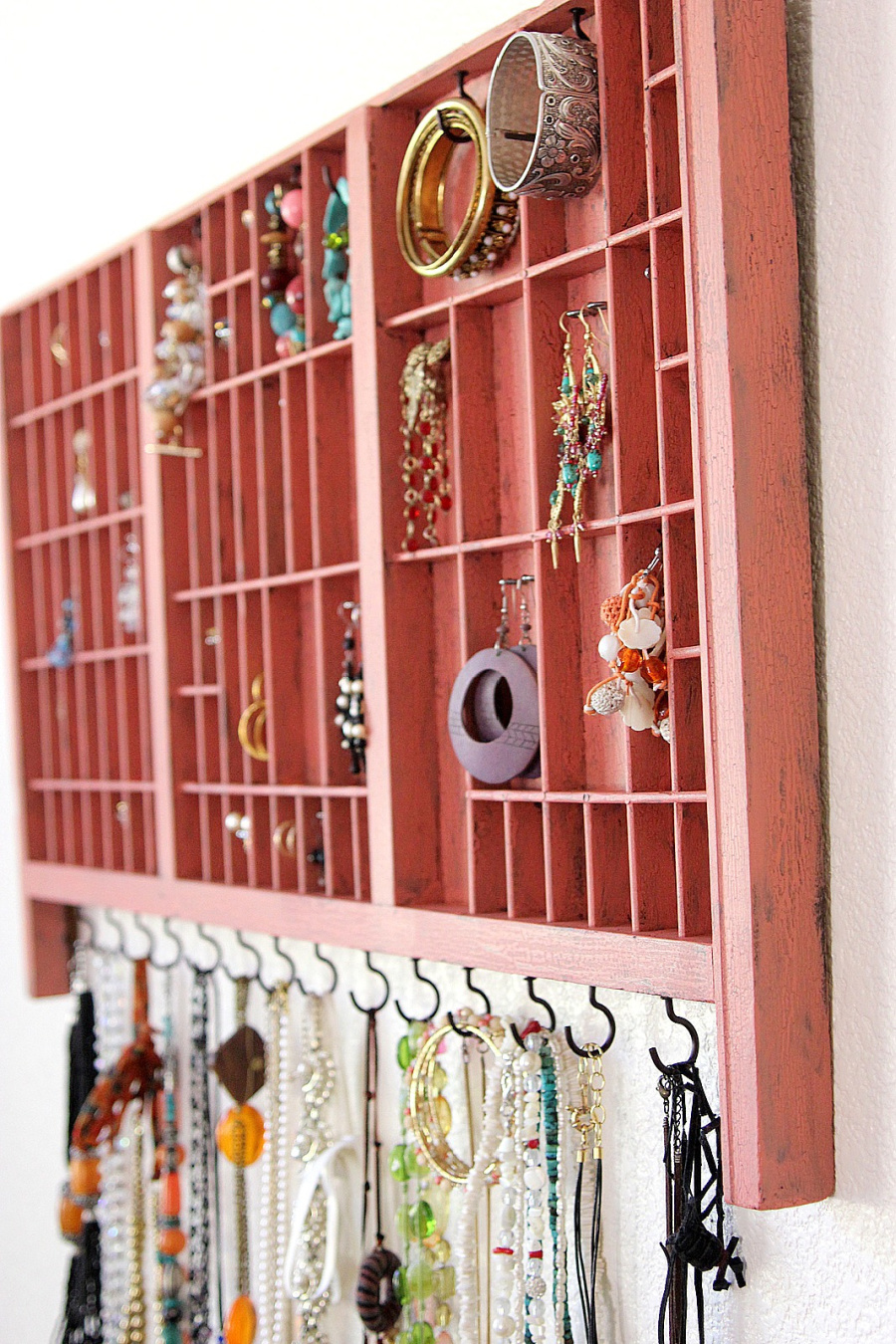 I made this DIY wall jewelry organizer back in 2011 (over 10 years ago). It is still hanging on the wall next to my bed keeping all of my jewelry organized. I come across printers typeset trays all the time at thrift and antique stores for under $20 making this a very inexpensive but functional piece of decor.
DIY cushions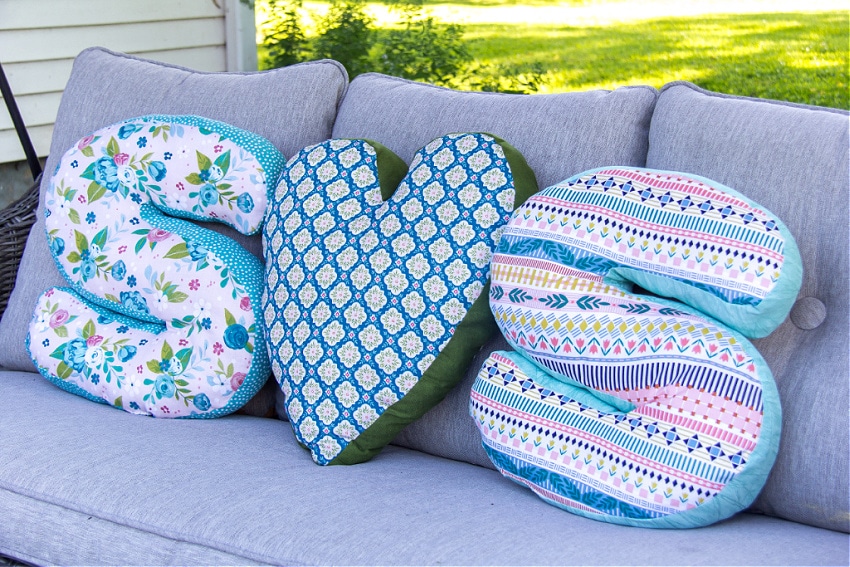 These DIY letter cushions sit on a homemade wood bench just inside our front door. They are so bright, colorful, and made with pretty fabrics. They are easier to make than they look and are a perfect way to add a personal touch to your home decor.
We have more DIY cushion ideas too:
Driftwood co-ordinates sign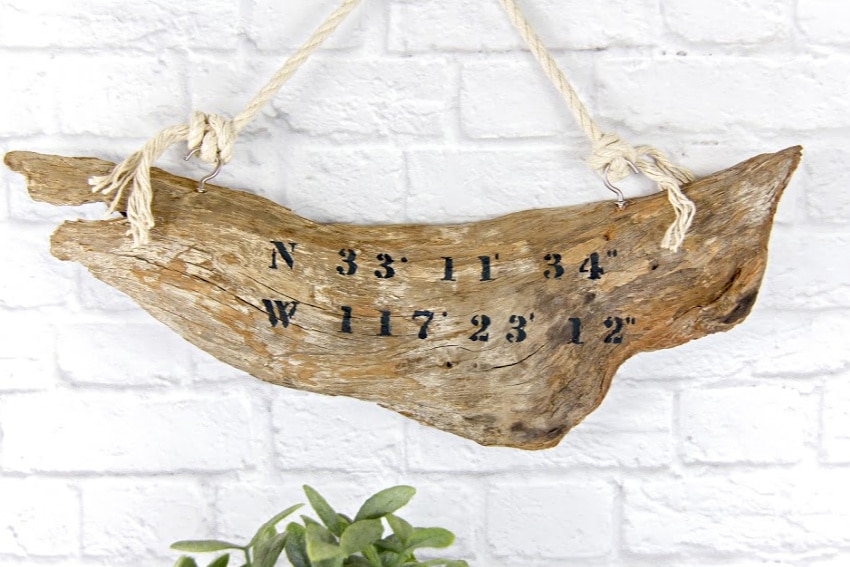 A driftwood co-ordinates sign is a great way to memorialize a very special place whether it's your new home, the place you met, or where you grew up. Just like the driftwood hanging planter this is a very inexpensive craft especially if you can get the driftwood for free. It will look beautiful hanging on your wall too.
Update home decor with paint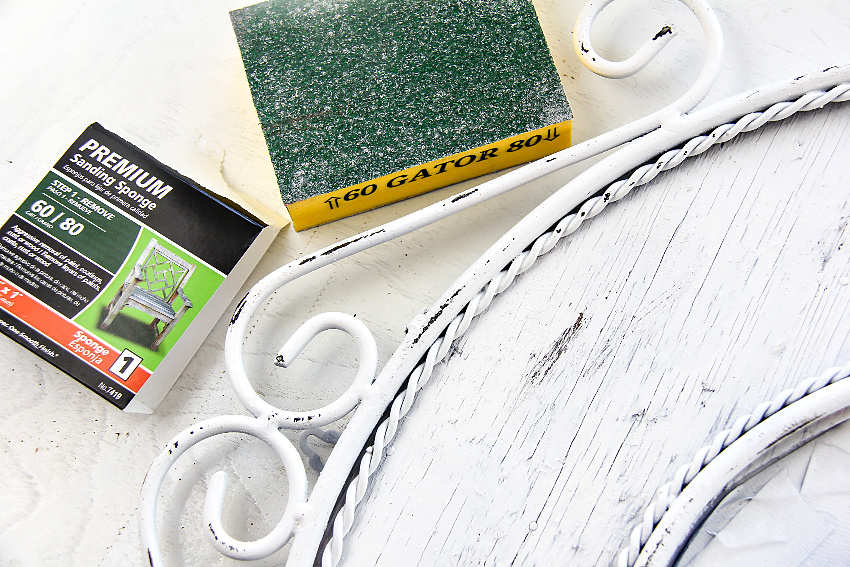 I've briefly covered how updating existing home decor with paint can bring new life to old pieces. We've done that with quite a few pieces of furniture and decor in our homes over the years. Here are a few more examples for you:
More DIY room decor ideas
If you want to see how we've incorporated DIY room decor into our own home, take a look at these posts:
Please pin this post for later: