Looking for a holiday gift for your college student? They will love this Jetson Electric Scooter to get around campus and local places.
Disclosure: This post is sponsored by Best Buy.
I have a college student … although he's taking this semester off for work training, he will be back at it next semester to finish up his degree. For so many students, especially those who live on campus or in student housing, getting around can be difficult if they have no vehicle available.
This is where Jetson Quest Electric Scooter can help. It makes the perfect gift for your college student because they can fold it up and leave it in their dorm room when they aren't using it, where it will be safe, but it enables them to make it quickly around campus and to local areas for appointments, to meet up with friends, and to run errands.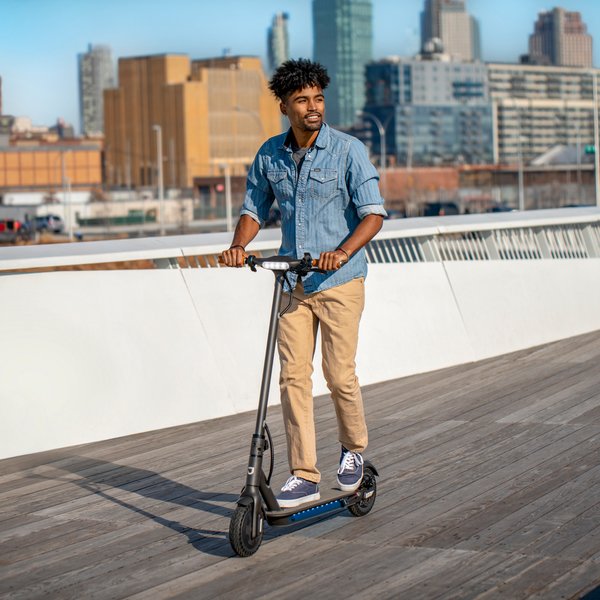 The 250W hub motor lets you travel up to 18 miles at 15mph, while the bright LED headlight and deck lights support nighttime travel, making it the perfect way for them to make it to sports or the library to study after dark and still be safe. Plus, as I mentioned above, the easy-fold system allows the Jetson Quest electric scooter to be conveniently stowed in their dorm room, or under a desk if they in the library studying.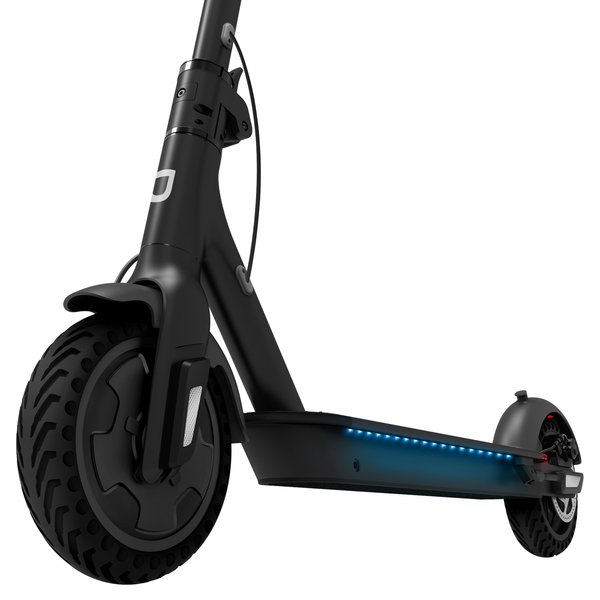 About the Jetson Quest Electric Scooter
Powerful 250W hub motor
Helps reach speeds up to 15 mph for a fun ride. Just step on the deck, push off with your foot, and press down on the thumb throttle to engage the motor.
Premium lithium-ion battery
Provides a max range up to 18 miles.
Foldable design
Easy fold system offers portability.
Weight capacity
The scooter can handle any rider weighing up to 220.5 lbs.
Disc brake
For maximum stopping power.
Solid tires
No flat, solid tires are engineered to absorb shock when you're riding on roads and sidewalks.
LED display
Shows battery life, current speed, and more.
Ultra-bright LED headlight and taillight
Make your evening ride more comfortable and safe improving visibility and safety for when you're riding on roads and sidewalks.
Suitable for children ages 13 and older
For safe riding.
* The purchaser and rider of this product are responsible for knowing and obeying all state and local regulations regarding the use of this product. It is highly encouraged that you read and follow the product instructions including all safety precautions and use protective gear. Protective gear can be found at bestbuy.com.
We have even more gift ideas for college students if you need them. Check out these:
Please pin this post for later: