A while ago I purchased a lovely spring scarf.  The scarf came on a plastic ring and being the hoarder that I am I knew I could make something with it.
It turned out to be the perfect size for a bangle for me.  Yes, that's right Marisol, mummy is making jewelry for herself … can you see her pouting.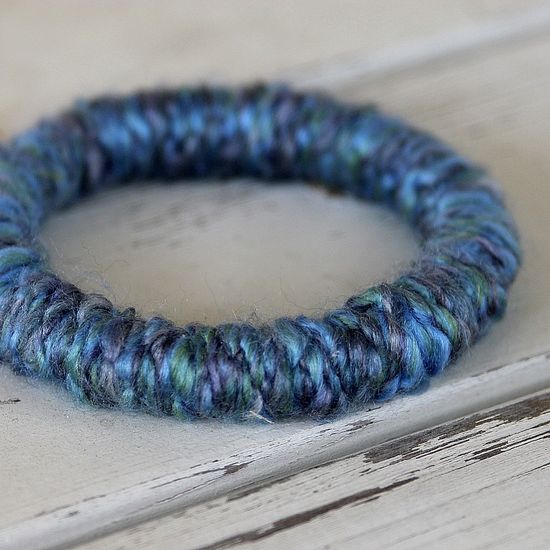 This was super easy to make and I was able to get it finished while supervising Marisol's bath time.  All you need is a plastic ring and yarn.  I used Lion Brand Homespun Windsor which I found in my yarn stash.  This is also a fantastic project for using up those bits and pieces of yarn you have leftover from projects.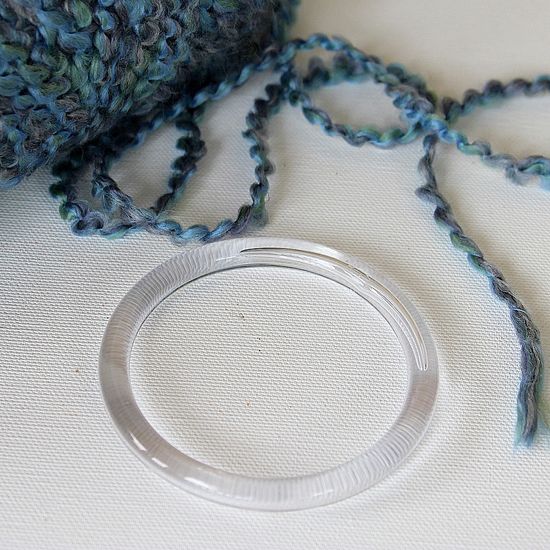 To make: put a little glue, I used Elmer's Craft Bond Fabric & Paper Glue, on the inside of the ring, attach the end of the yarn and then very tightly wind the yarn around.  You will need to stop every now and then and push the yarn toward the beginning, this will keep it nice and tight and prevent gaps from appearing.  Put a little glue at the end and wrap the final piece of yarn around.