Add embellishments to bobby pins to make pretty hair pins that little girls will love to show off in their hair.
Miss M just loves hair accessories and I'm always looking for simple inexpensive ways to make her new ones. We have so many packages of bobby pins in the house that I've begun adding embellishments to them.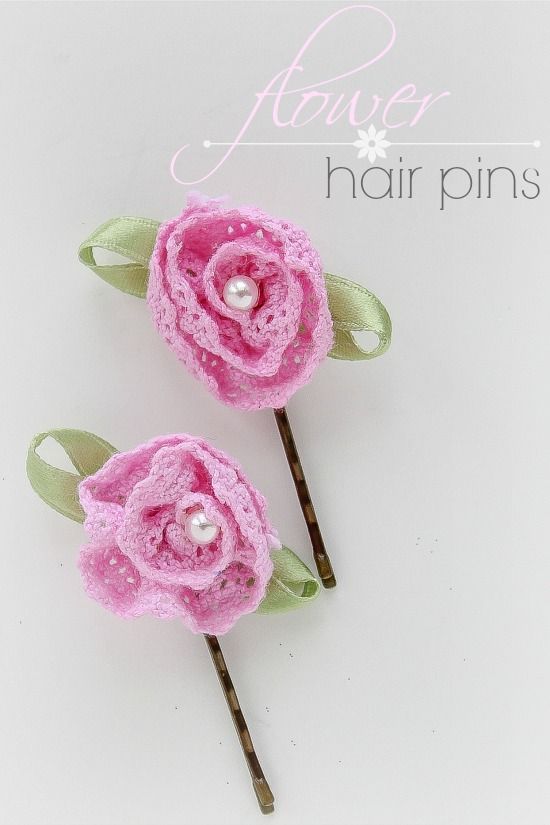 While shopping at Michael's craft store recently when I came across packets of Recollections goodies on sale. I found a package of six flowers for just a couple of dollars so I grabbed them and used two, along with a couple of bobby pins to whip up a couple of new flower hairpins.
Supplies
Recollections flowers
Bobby pins
E6000 glue
felt scraps
Instructions
Begin by gluing the bobby pin to the flower.
Cut out a small felt circle (I used a washer to get the correct size). Attach a little glue to the back of the flower around the bobby pin (not on the bobby pin). Open the bobby pin and slide the felt circle up and press it down onto the glue. Set aside to dry. This just re-inforces the flower so that it doesn't come off the bobby pin.
That's it, you are done!
You could purchase a couple of packages of pre-made flowers and make little flower hairpins to give as party favors for a tea or garden party, or they could be used in lieu of party harts. Either pop one onto place cards, or place it onto a scalloped edge card that has been stamped with a 'thank you' message. Place the card into a pretty paper bag and in front of each little girl's place setting.