A homemade get well scrapbook full of photos and loving messages, is the perfect get well gift for someone who needs some cheering up.
For those who have followed my blog for a while, you will have read about a little member of my twin's group named Tuesday who is fighting Stage 4 Neuroblastoma. 
The parents of our twin group all sent me photos of their twins and then I put together scrapbook pages of each of them. Now she knows that her twin friends are praying for her and sending her much-needed love and support.
Get well scrapbook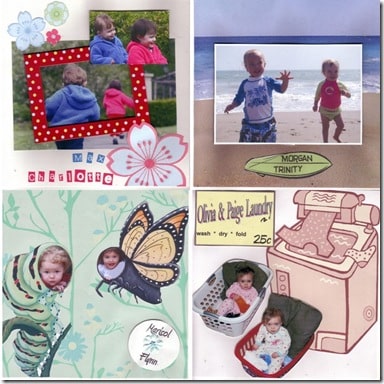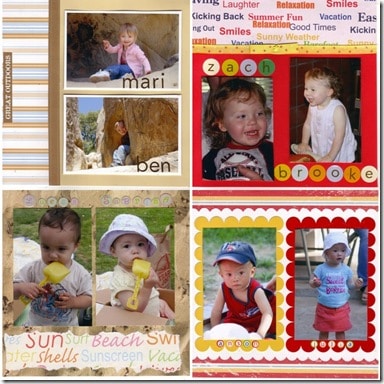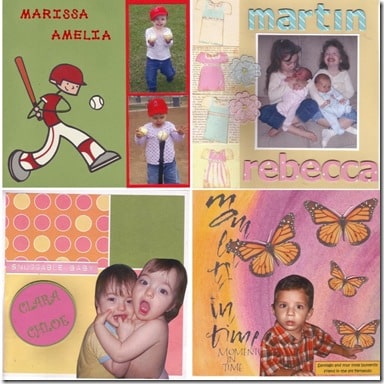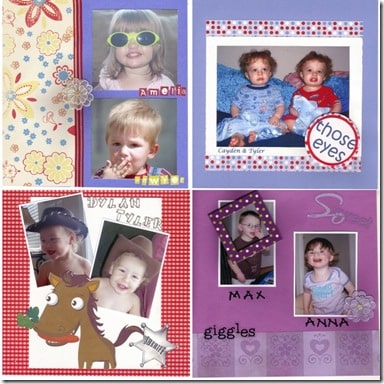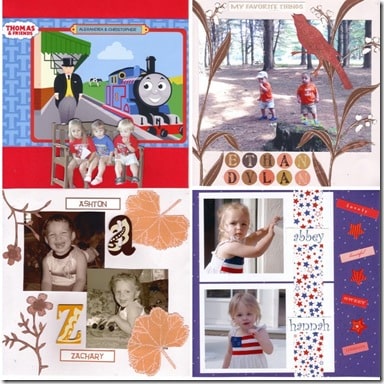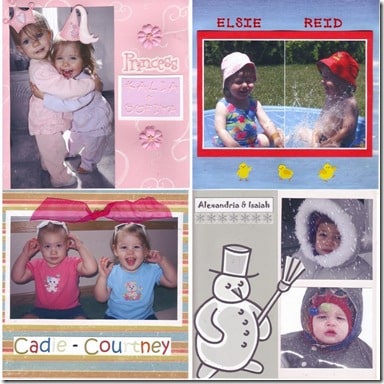 Along with this scrapbook, we also put together a homemade quilt for our little friend to keep her warm and cozy and wrapped in love.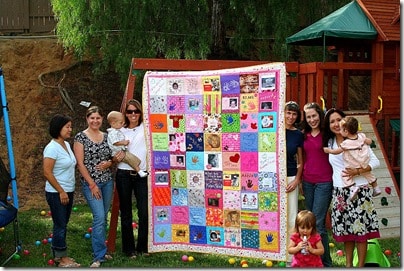 More homemade get well gift ideas
Are you looking for more homemade get well gift ideas? Take a look at these:
Sew a fleece homemade book pillow (don't forget to include a book)
Coffee and treats gift box with a homemade knit coffee cozy
A spa day gift box for much deserved pampering
This slow cooker gift filled with ingredients to make a meal is the perfect gift.
Have the person put together a wishlist of things that they need while in hospital so friends and family can send gifts.
If the person is at home, put together a meal drop-off spreadsheet for everyone to contribute meals.