The Creativity for Kids Dress-Up Play Set was a wonderful activity for my daughter and I to do together, but the moment my son saw it, he pointed out that the dolls were twins just like he and his sister and insisted on helping us.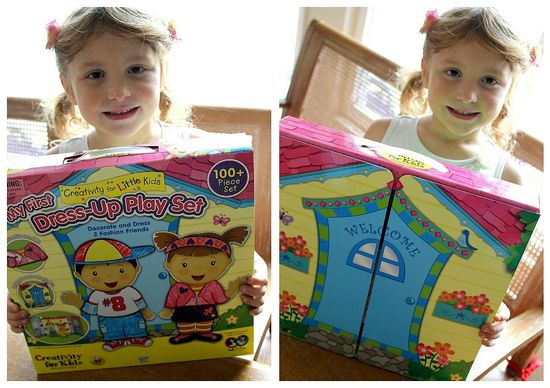 The first thing I'd like to point out is that everything packs away so nicely into the playhouse (pictured above right), so you aren't left trying to find bags or boxes to house everything.
There are a lot of different things you can do with this activity kit. The kids love changing their dolls outfits and making up stories.
The first thing we did was try on all of the different outfits that came with the set.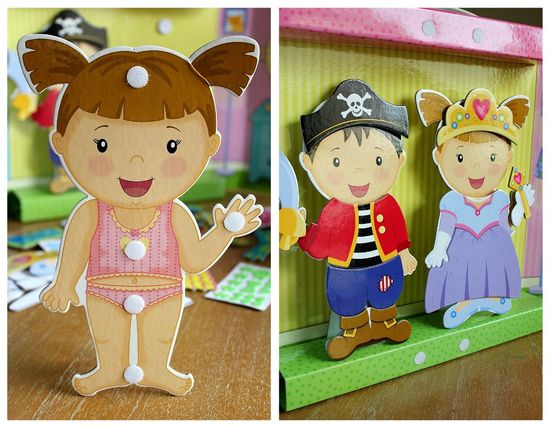 As you can see the dolls come with Velcro dots to easily attach the clothing and accessories. These Velcro dots are also on the inside of the playhouse and there are extras in the kit too.
Some of the items included in the kit are:
Pre-colored cardboard outfits

Outfits that need to be colored in (with markers provided)

Sticker sheets (for coloring)

Felt stickers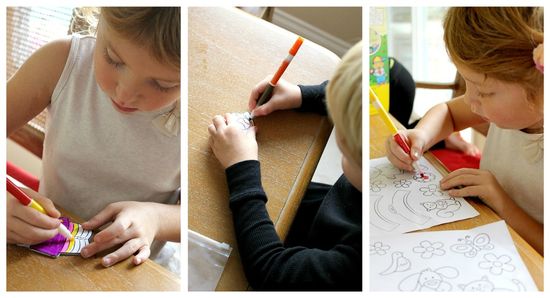 Once your child has colored in the cardboard outfits you can then mix and match different combinations and add items such as the felt stickers too.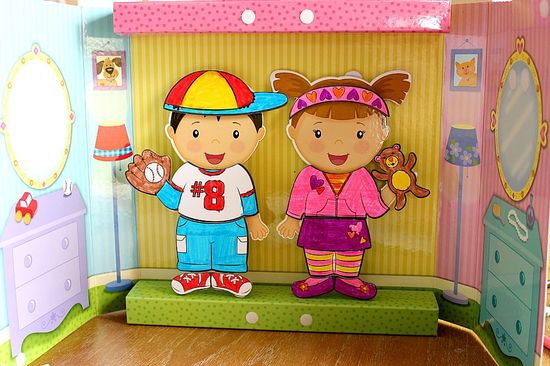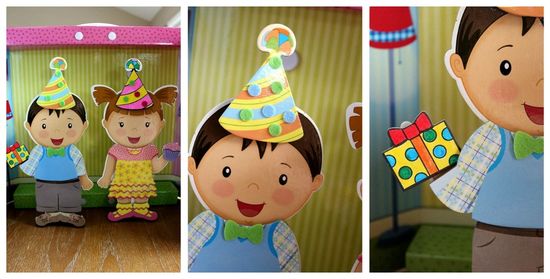 As you can see in the picture above, we used a combination of the pre-colored outfits, accessories that the kids colored in (the present and the pink and yellow party hat), and added felt stickers (bow tie and dots on the party hats).
Next we decided to create a sticker scene for the back wall inside the play house.
My daughter colored in all of the stickers for this while I used the cardboard box to cut out a tree and a sun which I attached using the extra Velcro dots provided.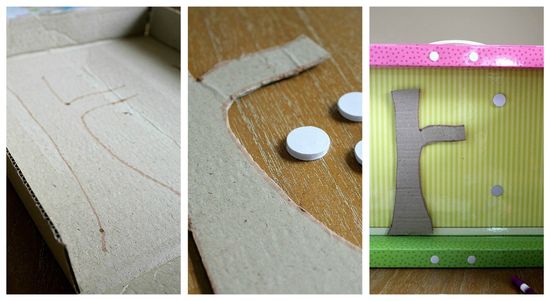 Then, once my daughter had finished attaching everything to the inside of the playhouse she decided to draw on some extra items and attach some felt stickers too.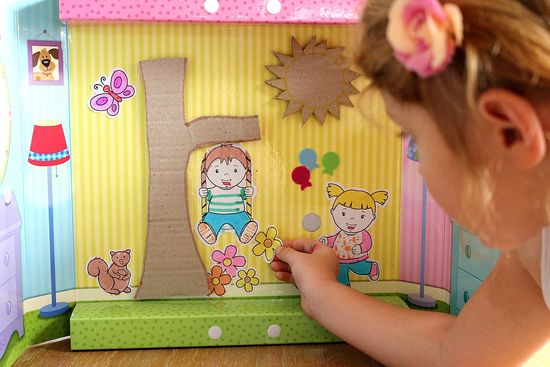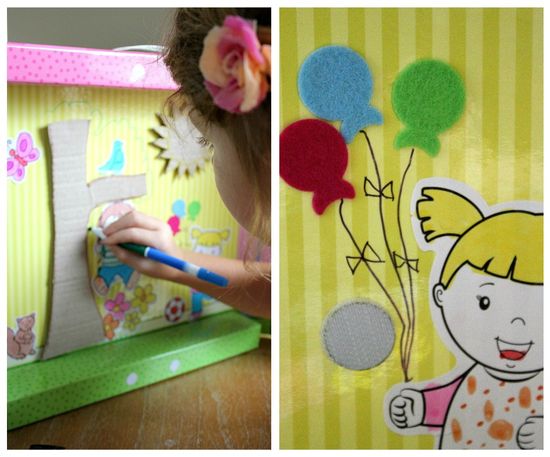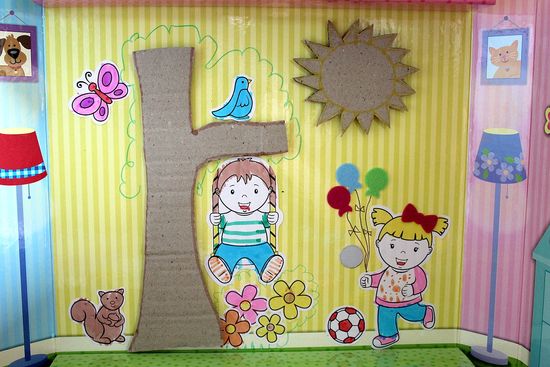 Once you are finished playing for the day, you can put all of your clothing and accessories in the storage bag provided, pop it inside the playhouse and then close the doors so everything is tucked neatly inside.
The My First Dress-Up Play Set is a wonderful activity for both boys and girls. They will love changing their dolls outfits and making up wonderful new adventures for them.
Products featured in this post:
My First Dress-Up Play Set
Price: $21.99
Age Group: 3-93
 Disclosure:  I'm currently a Creativity For Kids Ambassador.