Turn a thrift store dish and vase or candle holder into a cupcake stand that's perfect for celebrations.
My obsession with treat and cake stands continues. I've had to build a new shelf in one of our kitchen cabinets to store them.
This stand was made from a couple of thrift store finds. I found a frosted glass and gold dish at one thrift store a few months ago for 99 cents and then found the perfect stand for it recently at Goodwill for $1.99.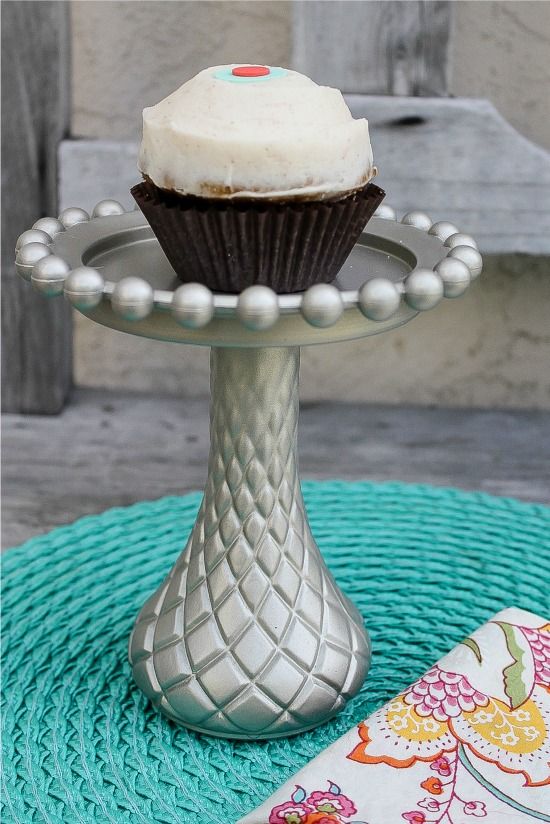 I cleaned both pieces, dried them thoroughly, and then attached the dish to the base using E6000 glue. Make sure to leave it at least overnight to ensure they are completely dry before using or painting them.
The cupcake stand was then painted with three coats of Krylon Brushed Metallic in Nickel, followed by a coat of clear enamel spray.
It looks so shiny and pretty now. I'm even thinking about using it as a jewelry stand on my bathroom counter instead.
For now, it has a cupcake on it … a Sprinkles cupcake no less … or it did before I ate it.