Make the ultimate makeup, manicure, and hair styling station for girls at home with these easy tips, including turning a spice rack into a manicure organizer.
Disclosure: This post and DIY are sponsored by Nickelodeon.
Marisol has a small desk in her bedroom. Problem is she's never really used it as a desk, instead preferring to spread everything out over her bed to do her artwork or homework. So she would organize tubs and things on it, but it was becoming more of a catch-all. She has been asking me for a while to do something with that space, and knowing she has a love for doing her nails, being treated to time at a salon, and is experimenting with makeup, I thought I'd turn that space into a styling table. We gathered a little inspiration from the new Nick Jr series Sunny Day to create our salon-worthy styling station. Watch Sunny Day weekdays on Nickelodeon!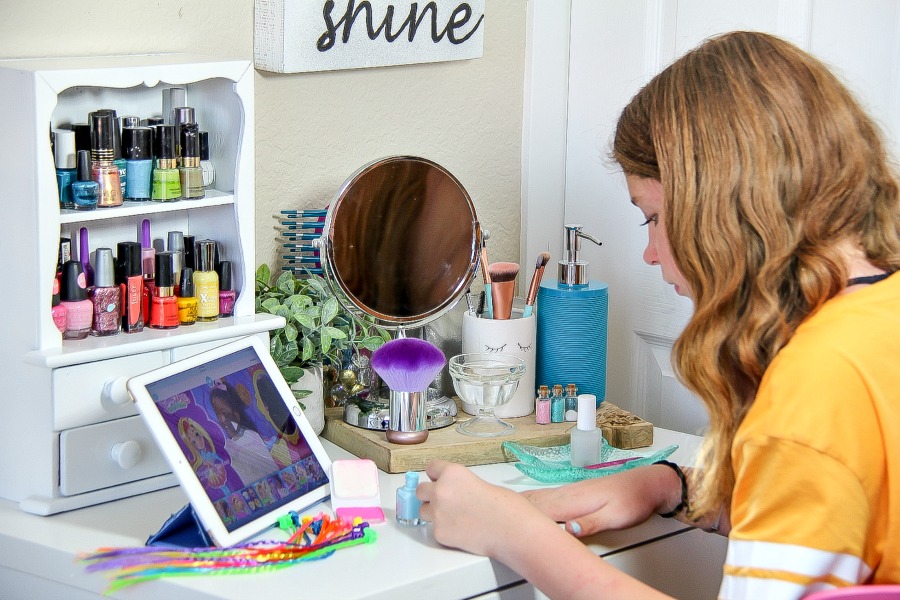 In this new series, 10-year-old Sunny Day is a master hairstylist and salon owner.  With her friends Rox and Blair and a can-do attitude, Sunny is ready to save the day – one hairdo at a time!

Being that we were working with a small desk, I knew I needed to work up so that the space didn't become too cluttered, so I headed to a local antique store in search of a vintage wooden spice rack, which I knew would be perfect for nail polish and manicure tools. And as you can see from the photo below, it really is.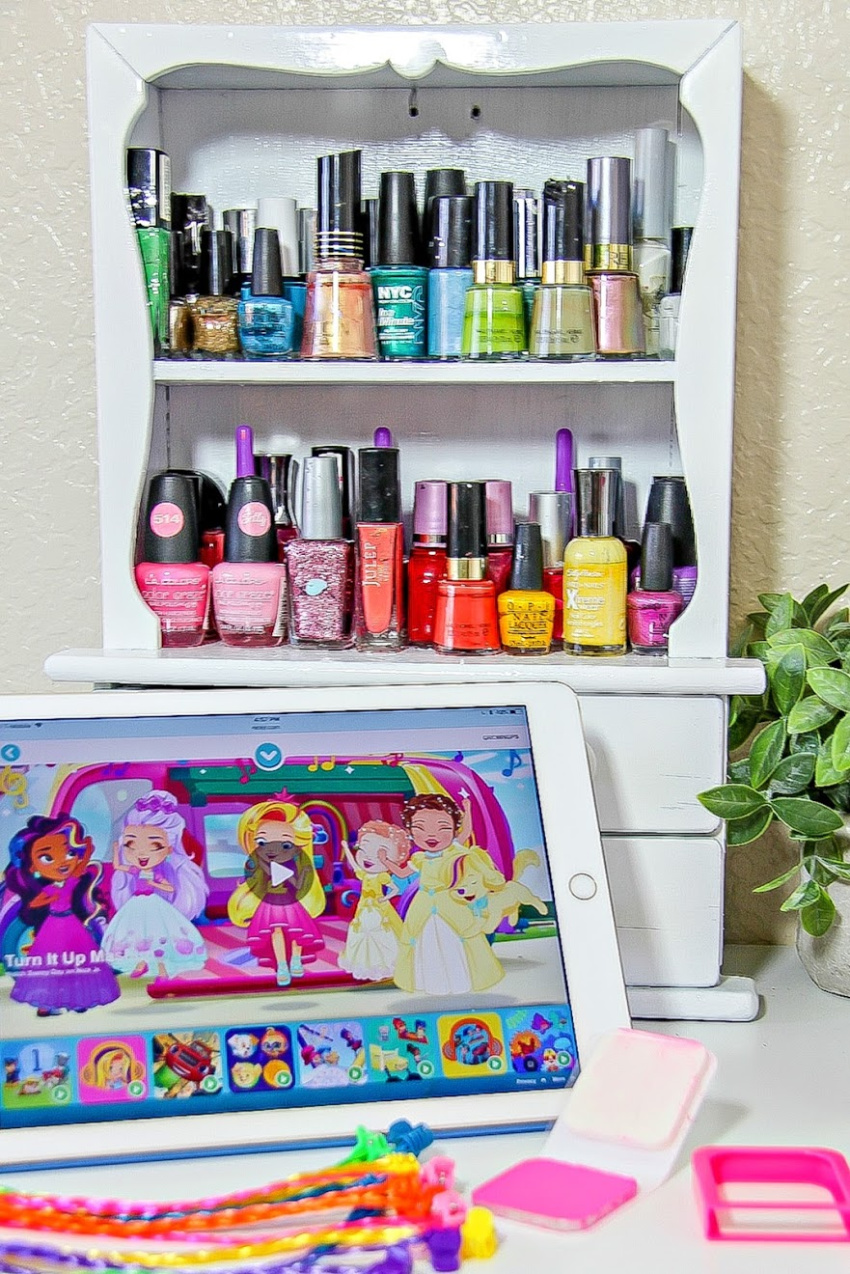 The person selling the spice rack had already given it a splash of paint and a shabby-chic look, but Marisol wasn't too happy with that color, so a couple of coats of white spray paint made it just the way she wanted it.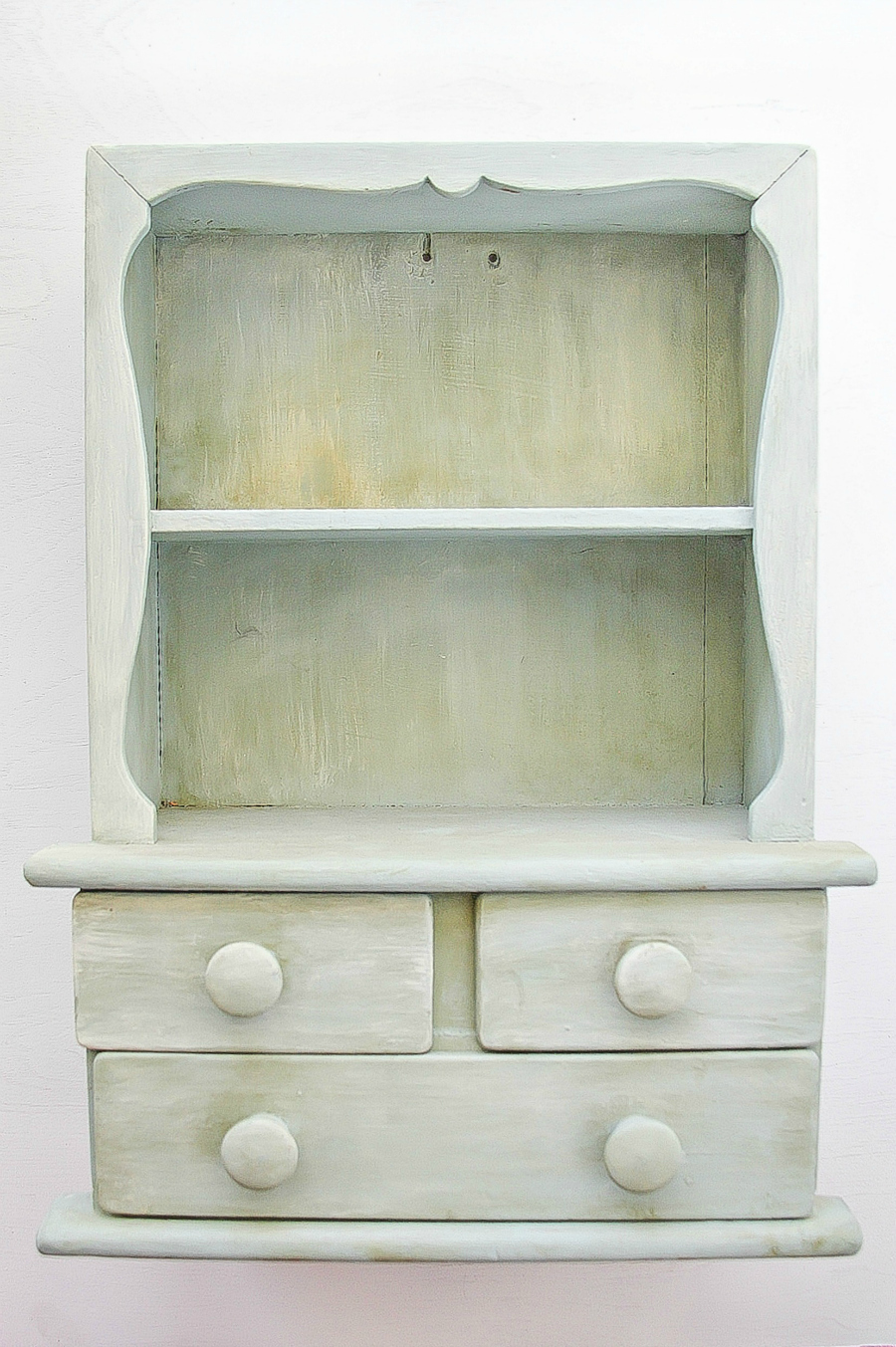 Then she used the drawers to hold all of her manicure tools, nail decals, and gems.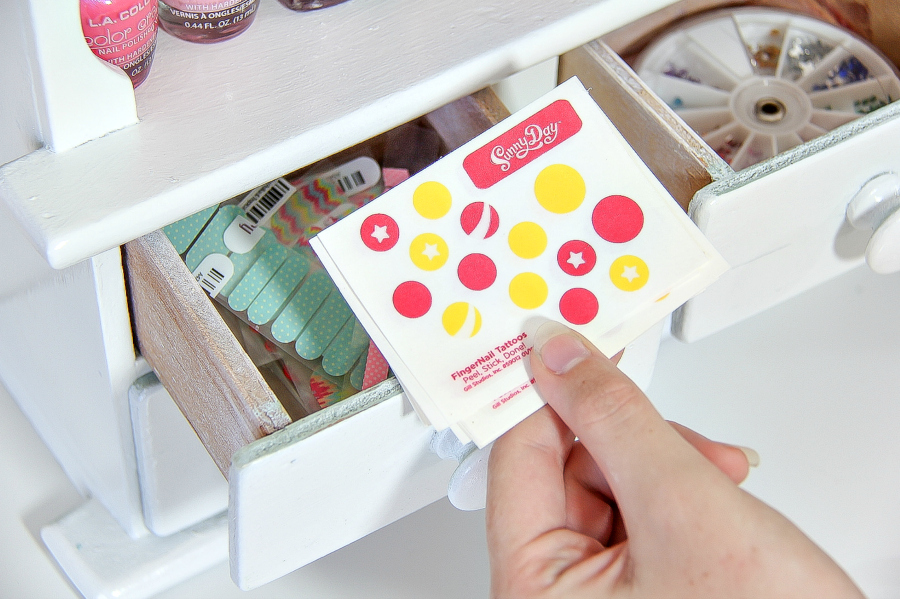 On a wood tray I set out a small glass dish that is perfect for soaking her nails (just like a salon), a mirror, makeup brushes, and hair brushes so she can continue experimenting with different looks. And I pulled up a few hair inspiration ideas on the Sunny Day Style Files for her to check out.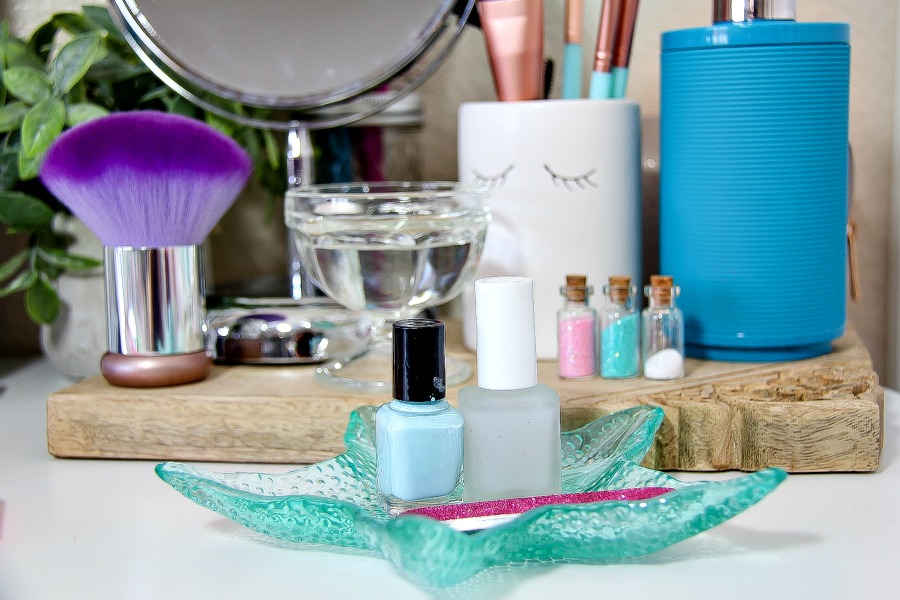 She is absolutely loving her new space, it's exactly what she wanted and I know she will have a great time doing makeovers and salon treatments with her friends when they are over too.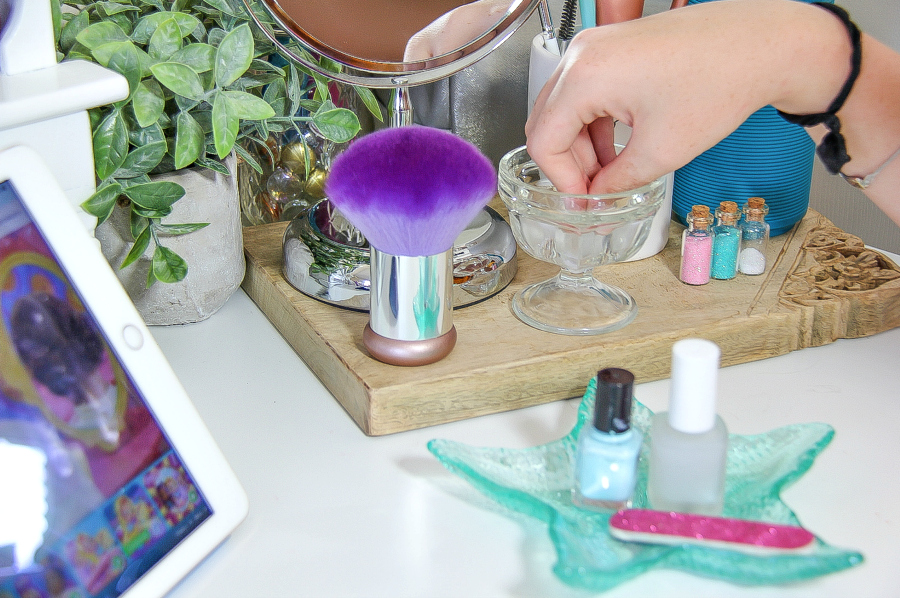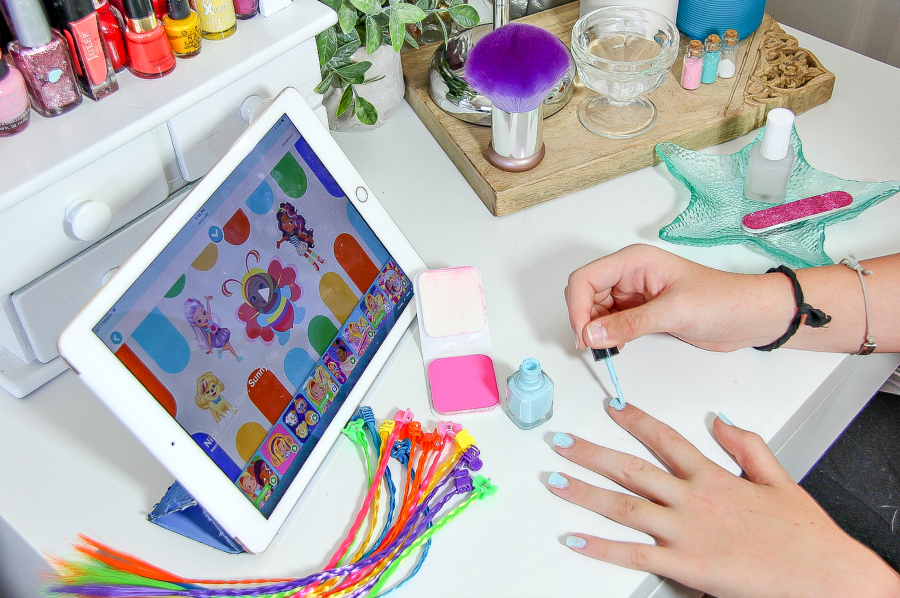 Watch Sunny Day weekdays on Nickelodeon. For more Sunny Day content and episodes check out nickjr.com/sunny-day.
Have a Sunny Day!
Please pin this post for later: