These 2 dishes I whipped up for yesterday's Baby Einstein party.  They are very quick and easy and perfect for a summer party with friends and family.
TURKEY & HAM PITA SANDWICHES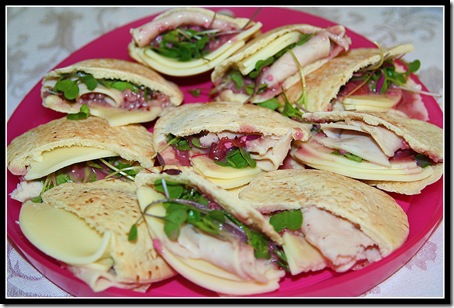 Ingredients:
Mini pita bread
Turkey and ham
Swiss and provolone cheese
Micro greens – it's like mini salad greens. I purchased organic ones from Trader Joe's.
Cranberry, walnut & gorgonzola dressing
Honey mustard dressing
To make:
Cut the top off each mini pita bread and separate the inside for filling
Ham sandwich: Fill with swiss cheese, ham, micro greens and honey mustard dressing
Turkey sandwich: Fill with turkey slices, provolone cheese, micro greens and Cranberry, walnut & gorgonzola dressing.
***********************
ANNIE'S FRUIT SALSA AND CINNAMON CHIPS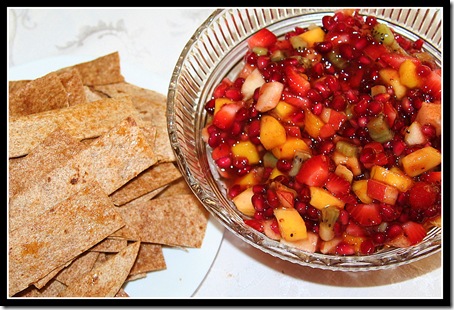 I have had this recipe bookmarked in my favorites for 10 months.  That is when I found it on the blog of One More Moore.   She originally found it on AllRecipes.com.  If you would like the recipe, please visit her blog here
I modified my fruit salsa ingredients a little.  This is what I used: mango, kiwi, strawberry, apple and pomegranate arils.