Skewers, kabobs, pinwheels, and more! Thread your way through summer with food-on-a-stick ideas for breakfast, lunch, dinner, and backyard celebrations.
Food on a stick ideas
Pesto chicken kabobs with mascarpone dipping sauce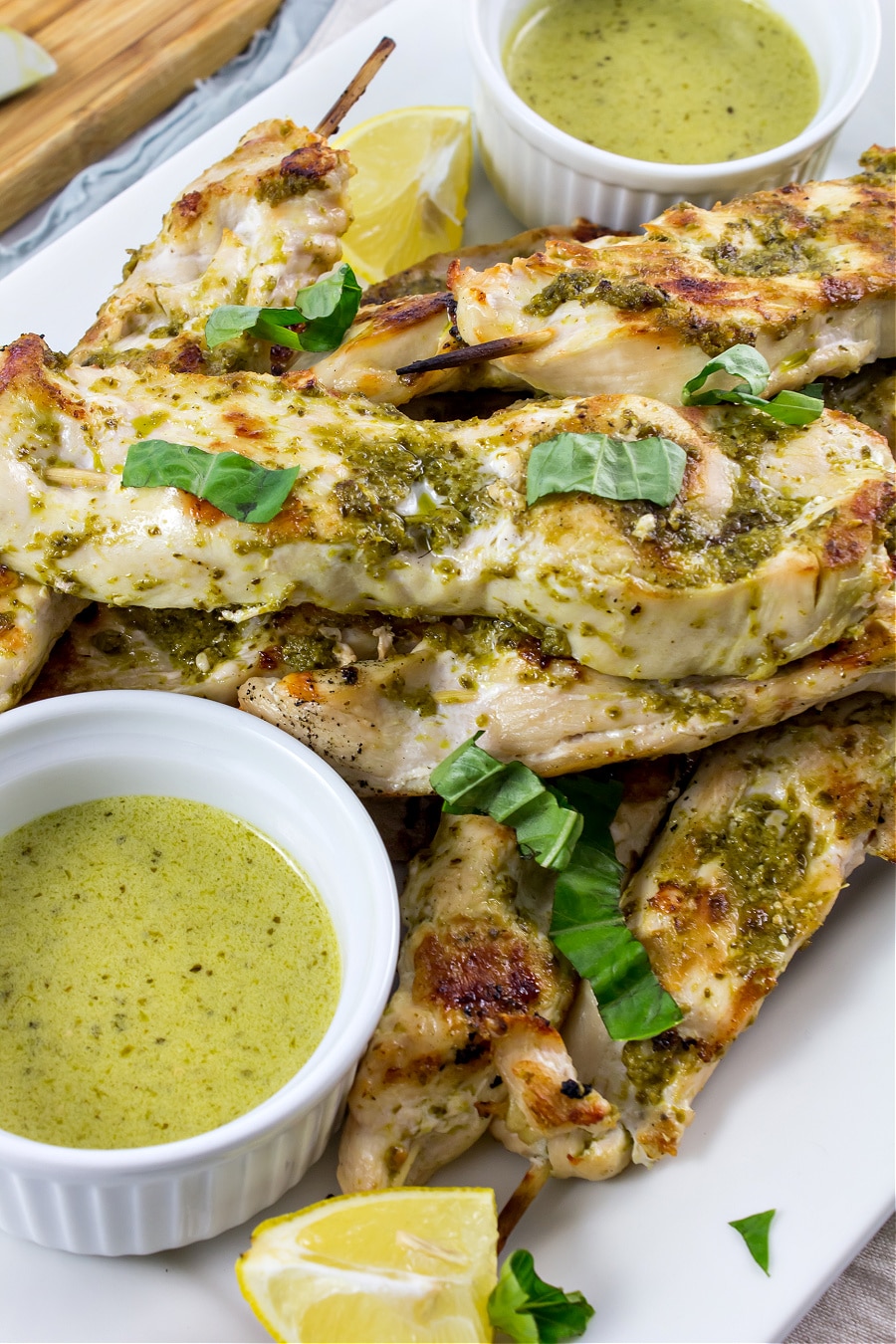 These chicken kabobs are brushed with pesto and served with a creamy mascarpone dipping sauce. This recipe is perfect for dinner or backyard entertaining. Grab my recipe over at Make and Takes.
Salad skewers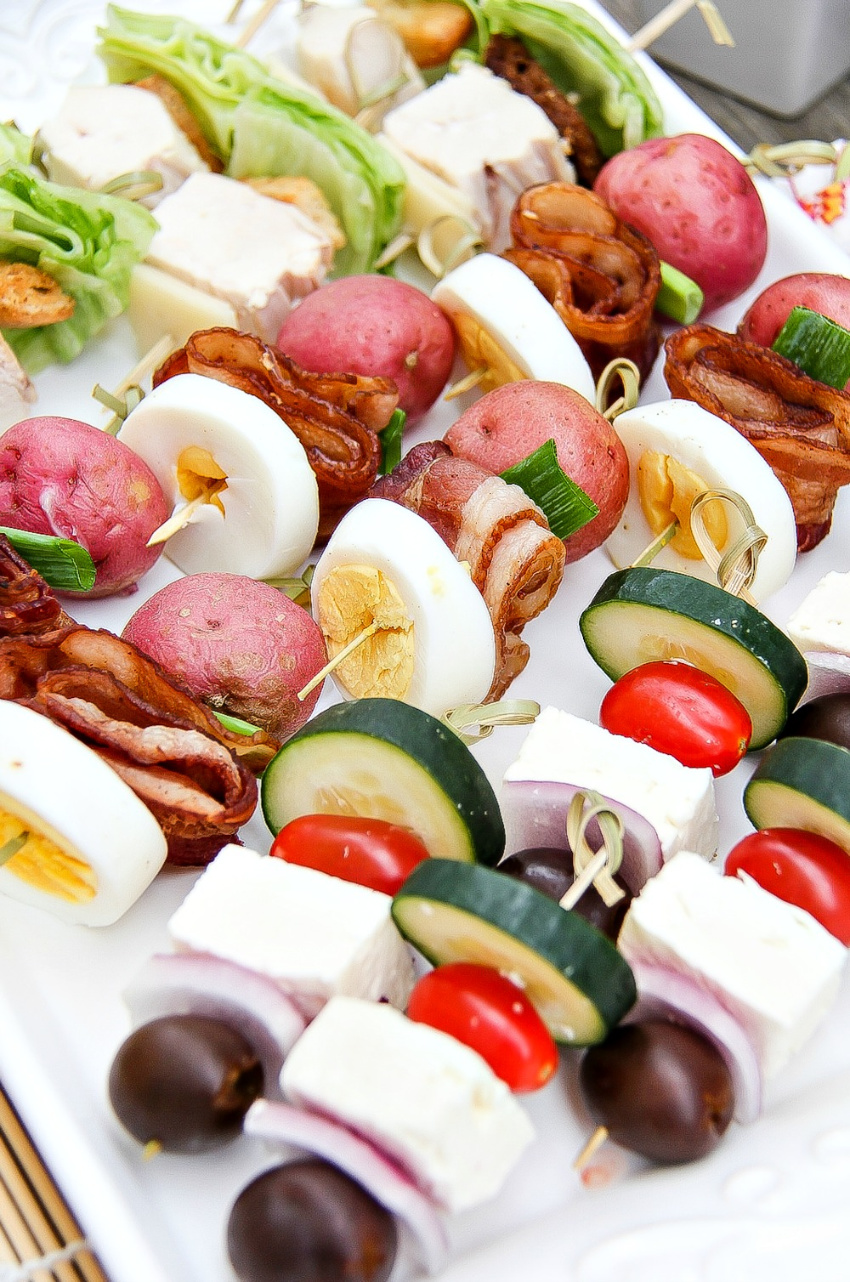 Food on a stick just seems to taste better! Salad skewers with dipping sauce are the perfect addition to your party or to take to a potluck this summer. I have three delicious versions for you to try over to SoFab Food.
Marinated pork kabobs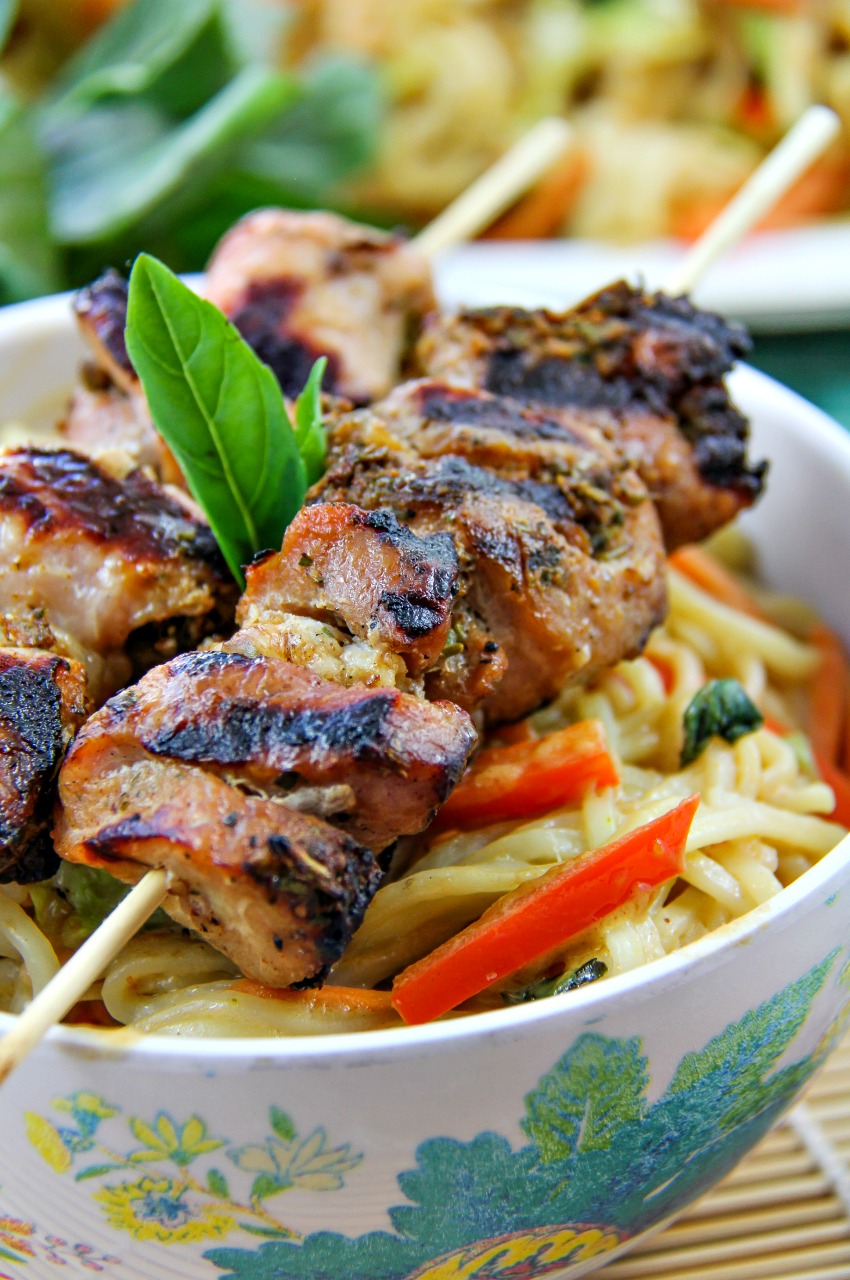 These delicious marinated pork skewers on a spicy Asian-inspired noodle salad are a delicious dinner idea for two, or for entertaining at home any time of year.
Mediterranean-Inspired Chickpea Skewers with Tzatziki Sauce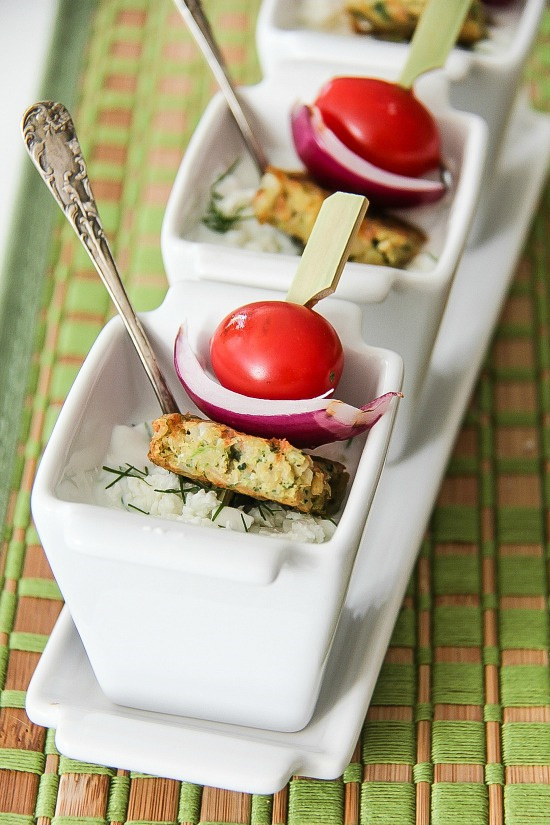 Mediterranean-inspired chickpea patties on skewers with a tzatziki dipping sauce are a delicious appetizer for a Mediterranean-inspired dinner party.
Grilled pesto shrimp skewers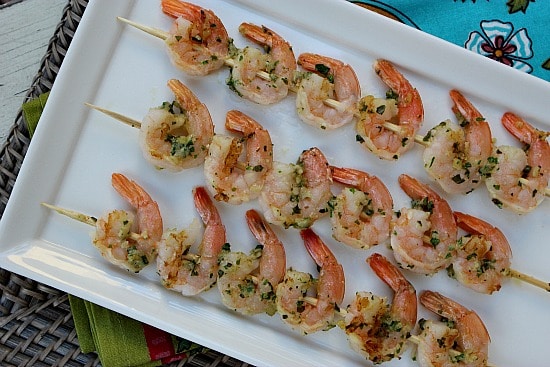 These delicious grilled pesto shrimp skewers are so quick and easy to make. They are perfect for backyard barbecues this summer or serve them with rice and fresh pineapple for a delicious and healthy meal.
Beef Polska Kielbasa Kabobs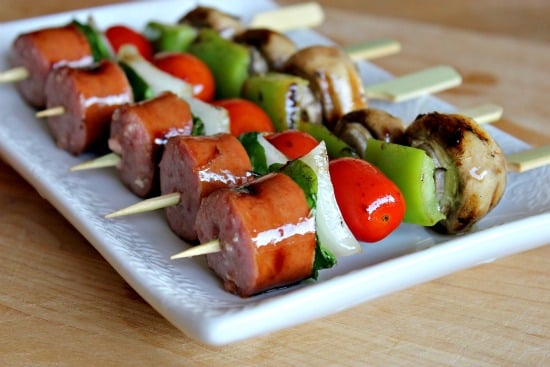 These Beef Polska Kielbasa Kabobs with mushrooms, peppers, and tomato are quick, easy, and delicious. Serve them with couscous or rice.
Buffalo chicken salad pinwheels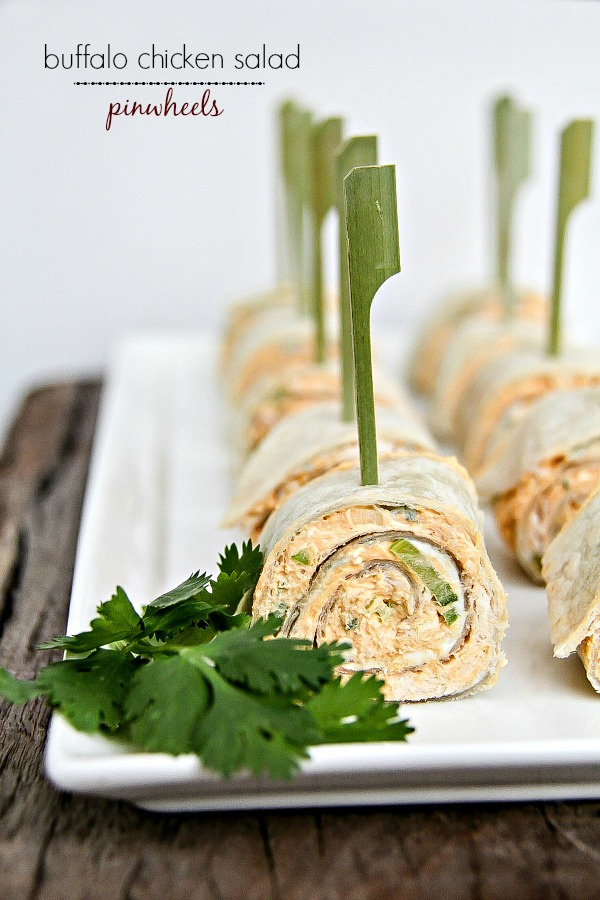 These buffalo chicken salad pinwheels are the perfect addition to your next party. They aren't too spicy but have just enough heat to make them extra tasty.