These slow cooker cheese stuffed meatballs are perfect for a quick and easy dinner or to make meatball subs for a meal on-the-go.
Disclosure: I was invited to be a brand representative for Ragú® and have been compensated for this post for SocialStars. All opinions are my own. http://crowdtap.com/brands#ragu-1 #NewTraDish
I'm a big fan of making a meal that can be used over two days but in different ways. Not in a Food Network Chopped kind of way, but in a New TraDish practical (everyone can do it) kind of way. I'm going to show you how to make slow cooker cheese stuffed meatballs and give you two meal ideas for them.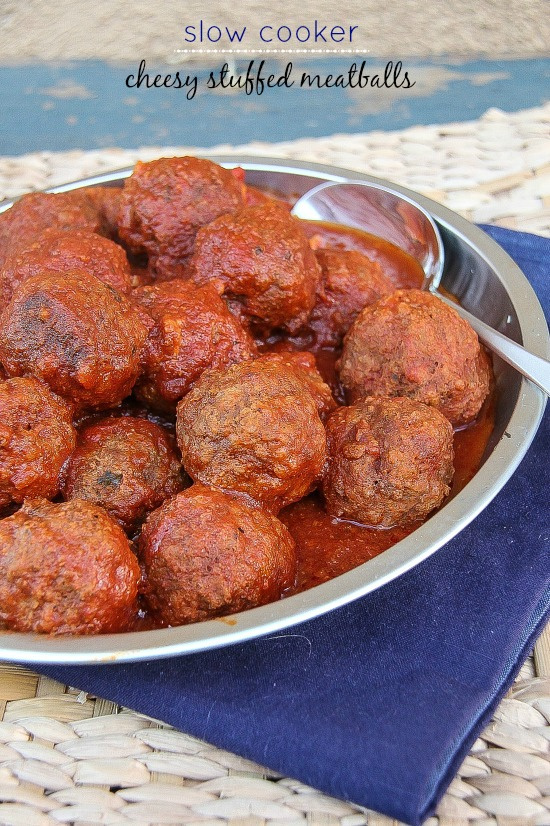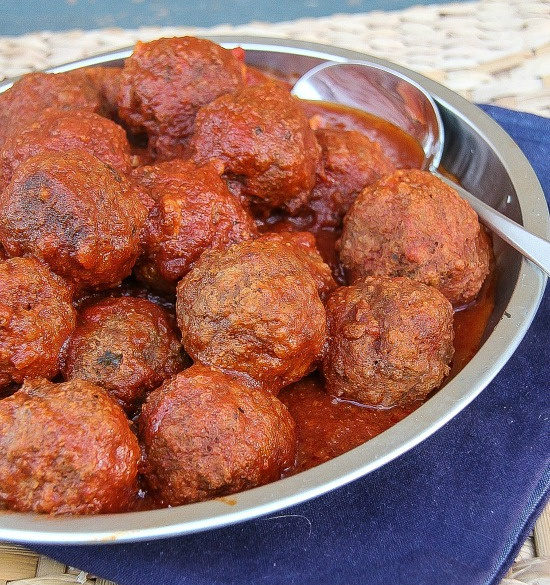 Ingredients
2lbs ground beef
1 cup Italian seasoned dry bread crumbs
2 eggs
2 jars Ragú® sauce - I used Ragú® Old World Style® Sauce and Ragú® Chunky Tomato Garlic & Onion Sauce
Mozzarella block - cut into 1/2 inch cubes
Parmesan Cheese - shredded (for topping)
Instructions
Combine the ground beef, eggs, and bread crumbs in a bowl.
Shape into meatballs. Tip: I like to use an ice cream scoop to ensure the balls are roughly the same size.
Place a cube of mozzarella inside each ball and ensure it's covered completely.
Pour half of the Ragú® Old World Style® Sauce into the slow cooker, add a layer of meatballs, and then the remainder of the sauce. Top with another layer of meatballs, and then pour the jar of Ragú® Chunky Tomato Garlic & Onion Sauce over the top.
Cook on low for 8 hours.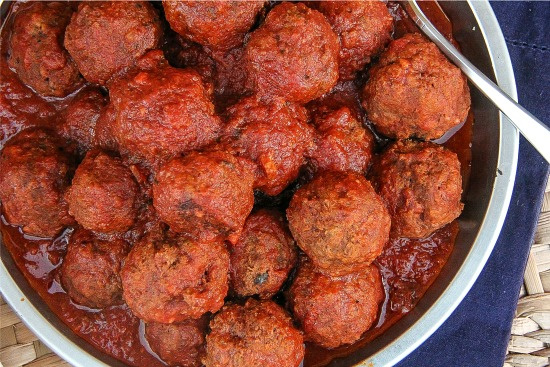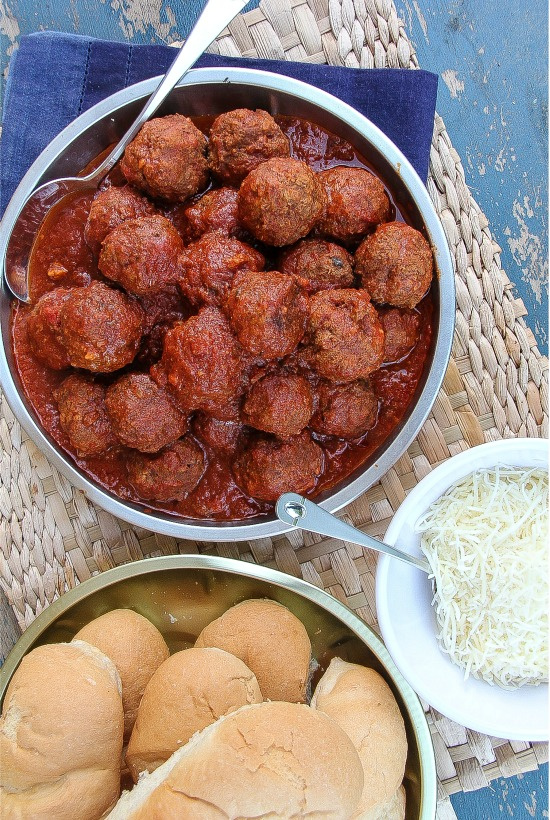 Meal one
Italian (or sub) bread rolls
Meatball subs are perfect for when friends come over to watch the game. They are also a convenient meal for when you are on-the-go with kids, particularly when shuttling them to and from sports practice after school.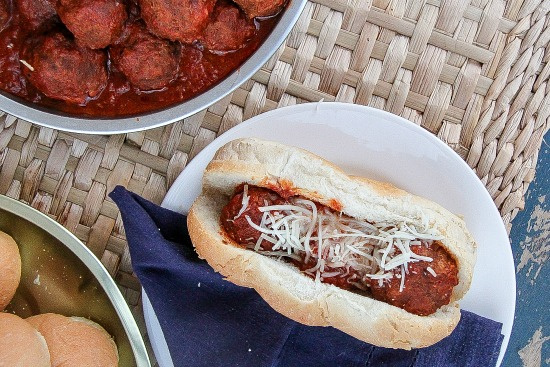 Meal two
Spaghetti
Side dishes: garlic bread and salad
Spaghetti and meatballs are the perfect dish for a sit-down family meal. With the meatballs already prepped and ready to go it's a great last-minute meal idea. 
These Slow Cooker Cheesy Stuffed Meatballs were inspired by these Ragú® recipes:
Please pin this post for later: