I recently got to play Undercover Tourist with the kids at Universal Studios Hollywood.
It had been many years since I'd visited this theme park, way before the little ones were born, and I have vague memories of Jay being little and I think my parents may even have been visiting from Australia at the time.
So, when a recent opportunity to visit the park for Undercover Tourist presented itself, I jumped at the chance to take the little ones.
In June, Undercover Tourist began selling discounted tickets online for Southern California theme parks so I'm going to share with you the price comparisons so you can save money on your next family theme park adventure.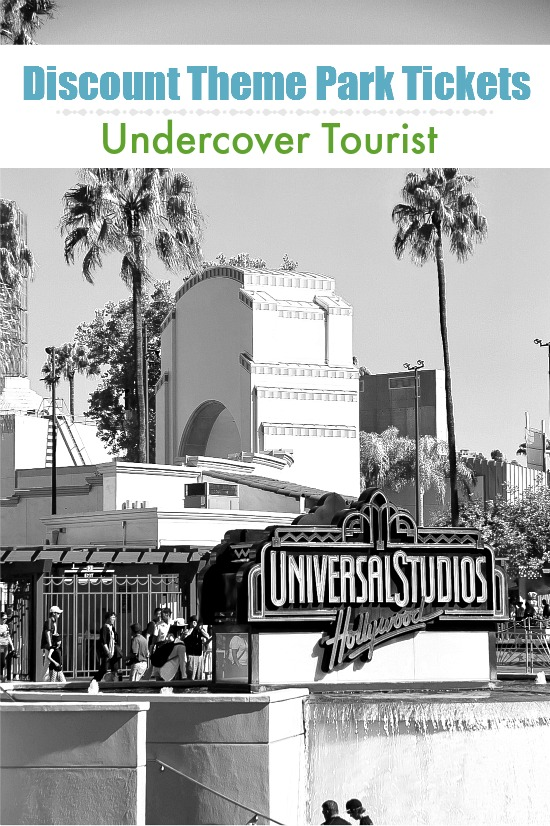 As I mentioned, the kids and I went to Universal Studios Hollywood, so I'm going to share the price comparison for that particular park, but if you go to the Undercover Tourist website you will be able to find discounted tickets for other Southern California theme parks too.
As you can see from the image I created below, you can save quite a bit of money from pre-purchasing your tickets from Undercover Tourist as opposed to Universal Studios online, plus you print them out at home and skip the ticket lines at the park.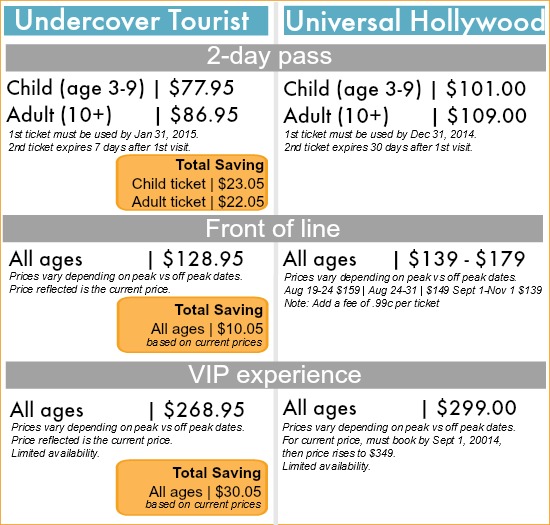 In a nutshell, a family of 5 could save $100 on tickets through Undercover Tourist and use that money for food and parking at the park.
For more information on Undercover Tourist and their insider tips follow them here:
Website | Blog | Facebook | Twitter | Instagram | Pinterest | Google+
You will find their own insider tips and tricks for visiting Universal Studios Hollywood right here, just click on the touring plans button.
Be sure to sign up for an Undercover Tourist account, which allows you to "favorite" and save attractions, videos, blog posts, tickets and more for later reference. Plus, an Undercover Tourist account allows you to track your order history and download your E-Tickets for easy reference.
Disclosure: This post has been sponsored by Undercover Tourist. #UndercoverTourist