Last summer, I took the kids to Universal Studios Orlando as part of the Family Forward conference (which is currently happening at this very moment again this year as I type this post). You may remember my post about why you should stay at the Universal Orlando Resort, or more specifically, stay at Loews Royal Pacific Resort.
This summer I took the kids to Universal Studios Hollywood.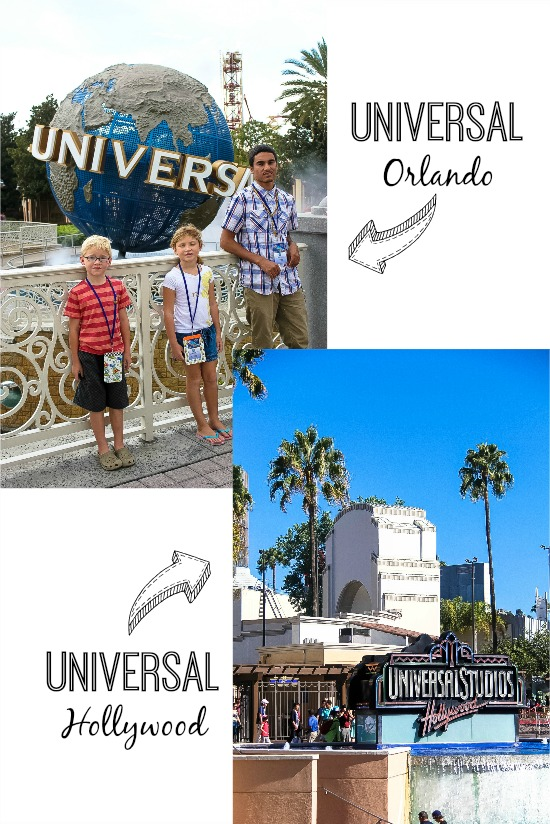 Granted we were at Universal Orlando for 6 days and at Universal Hollywood for just 1 day, and with two theme parks to choose from, Universal Orlando will always have my heart, but Universal Hollywood has a lot to offer, especially if you are a tourist staying in the area or are local (like we are).
Let's begin with Universal Orlando.
Before I share photos I'd like to note that while at the park during our vacation, I lost my beloved camera during a storm and so wasn't able to capture a lot of our fun moments for the remainder of the trip. We were treated like VIP's though throughout our visit, with a private after park hours event at The Wizarding World of Harry Potter – Hogsmeade, complete with Butter Beer, rides, shopping and fun. We also had the pleasure of catching a Blue Man Group show, and had a private behind-the-scenes event and dance party where the kids were able to get one-on-one time with the characters. It really was the trip of a lifetime.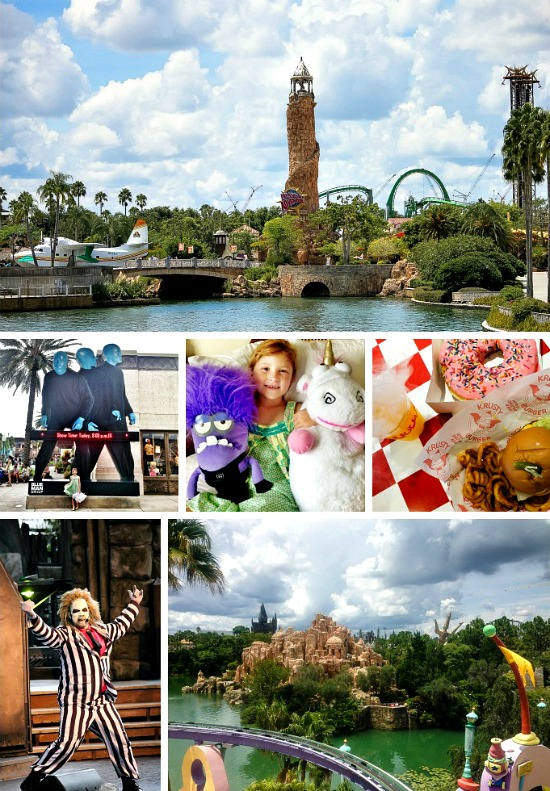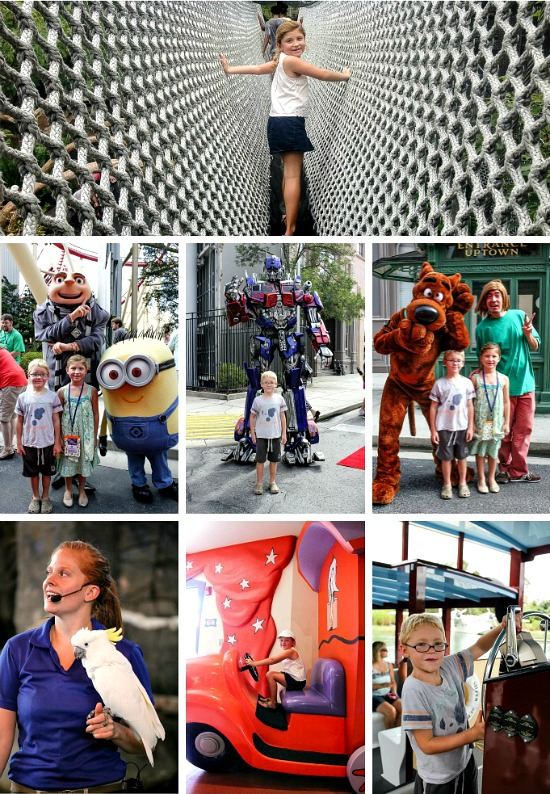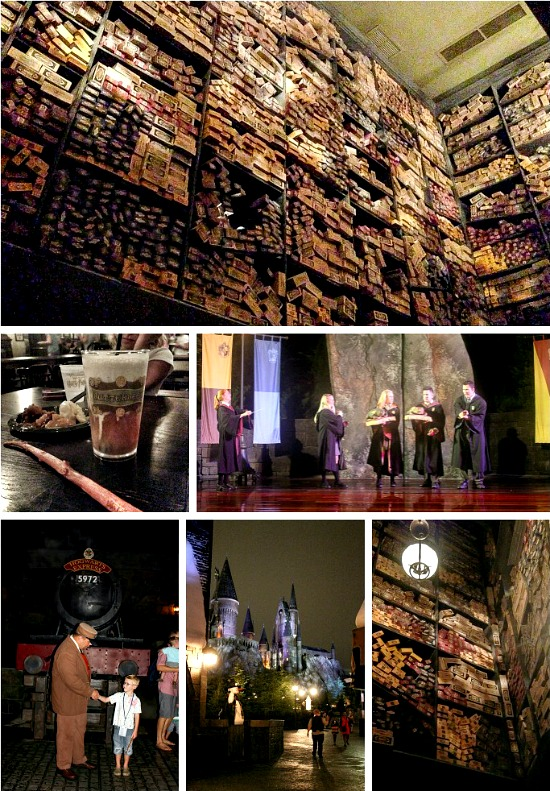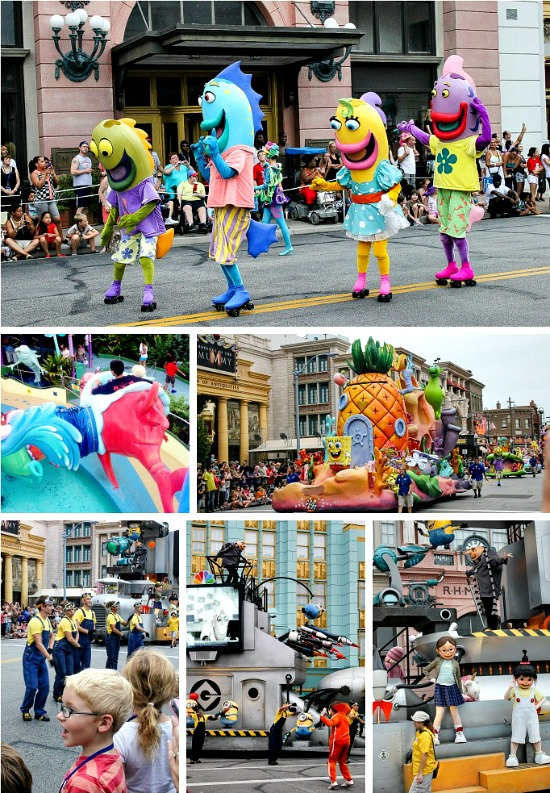 10 of our most memorable moments:
The Despicable Me Minion Mayhem ride.
Meet 'N Greet with all of the characters.
The private dessert party at the Wizarding World of Harry Potter
Enjoying a Flaming Moe and giant donut at the Fast Food Blvd.
The Blue Man Group show.
Watching a baby dinosaur hatch and naming it at the Jurassic Park Discovery Center
For the boys: Revenge of the Mummy and the Transformers 3D rides.
Catching a Magic Show at the Theatre Magic shop.
Watching Shrek 4D.
The Eighth Voyage of Sinbad Stunt Show.
My tips:
And now, Universal Hollywood
Unlike Universal Orlando there are not two parks, however, you can watch Mario Lopez, host of EXTRA! filming live on location and go behind-the-scenes on a studio tour.
While at Universal Orlando we focused more on the rides, characters, shopping and dining experiences, at Universal Hollywood we spent most of our time at the various shows and doing the studio tour.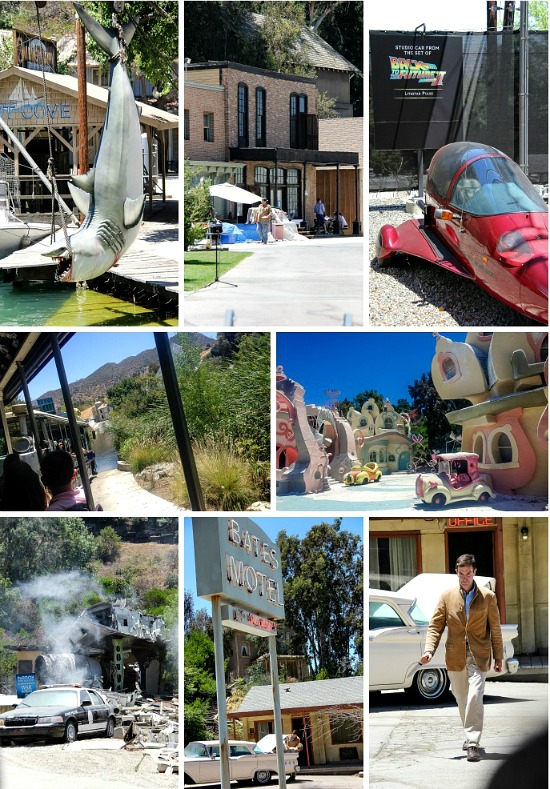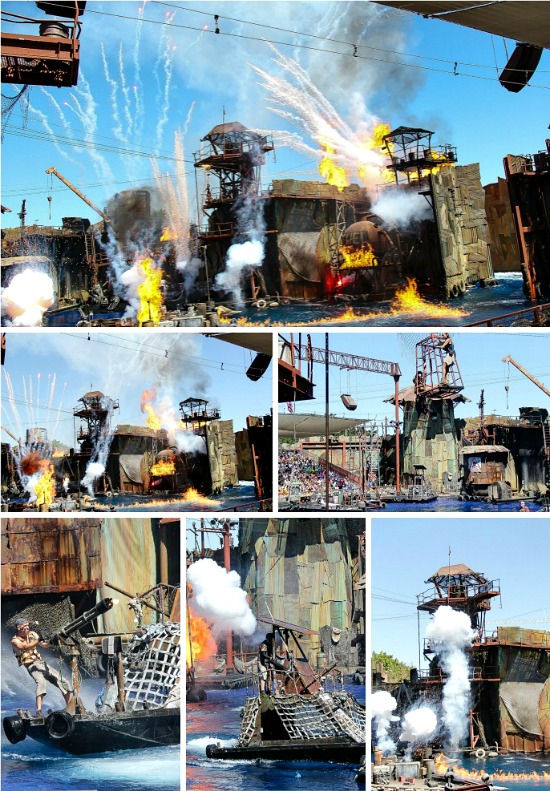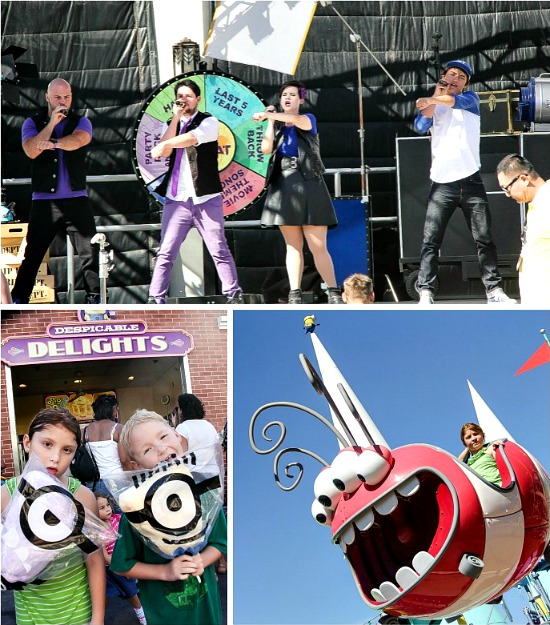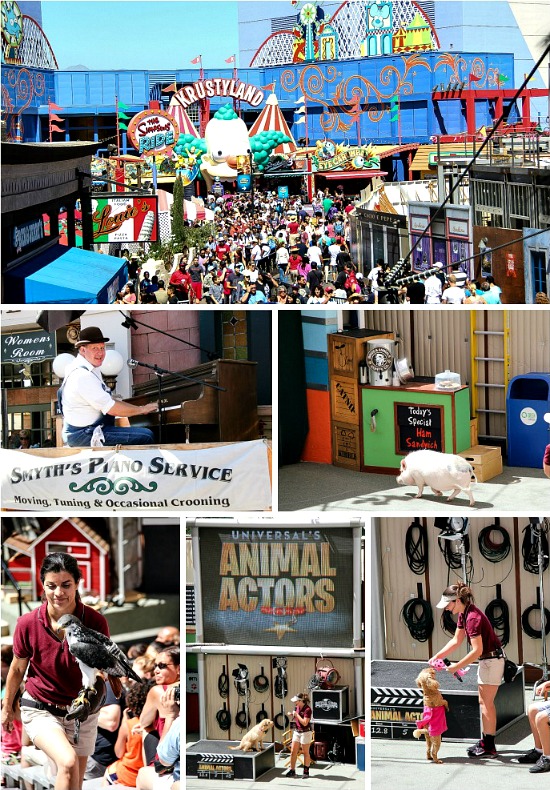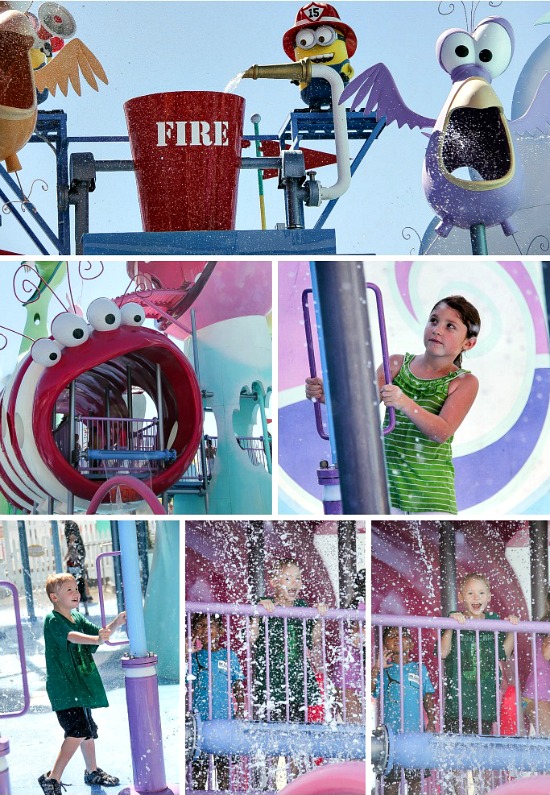 10 of our most memorable moments:
The WaterWorld Show.
Special Effects Stage (this was brilliant).
Universal's Animal Actors.
Super Silly Fun Land water play area.
The cool off zones located around the park.
Minion themed cotton candy from Despicable Delights.
Sitting in the shade and listening to live music.
Scaring the kids with the special effects on the Studio Tour
Riding up and down the really long escalators
Cinnamon sticks for breakfast at the Hollywood Grill
My tips:
Stay at the Universal Resort and take advantage of the early morning access to the parks.
Get the front of line passes.
Visit the lower lot first if you are wanting to do the rides.
If parking in General Parking, go up closer to level 7. You won't have to walk as far to get to the park entrance, and there are bathrooms on that level if you've had a long drive.
Buy your park tickets in advance through Undercover Tourist and save money.
Plan ahead using the Undercover Tourist touring plan.
For more information on Undercover Tourist and their insider tips follow them here:
WANT TO WIN $100 TO PURCHASE THEME PARK TICKETS THROUGH UNDERCOVER TOURIST? Enter below!
Disclosure: Our trip to Universal Studios Hollywood (and this post) were sponsored by Undercover Tourist. #UndercoverTourist

We paid for our trip to Universal Orlando, however it was heavily discounted and we received many additional perks whilst visiting, including a private dessert party at The Wizarding World of Harry Potter, a red-carpet meet 'n greet and dance party with the characters, a gift bag and Blue Man Group tickets.