These inspirational painted rocks are the perfect Christmas craft to do with your kids this holiday season.
While I was in Kentucky recently Mike and I drove through the post office to mail a letter and right there on top of the mailbox was a painted rock, we took it on a journey a couple of days later to a lake, where we took a photograph of it to post in the local Facebook group created for local rock adventures, and then vowed we'd paint our own rocks someday to leave and create fun adventures for even more families.
Well, this week I'm over at 5 Minutes for Mom showing you the perfect painted rock project to do with your kids this holiday season. They include inspirational messages, and getting the kids outdoors, so what could be better than that?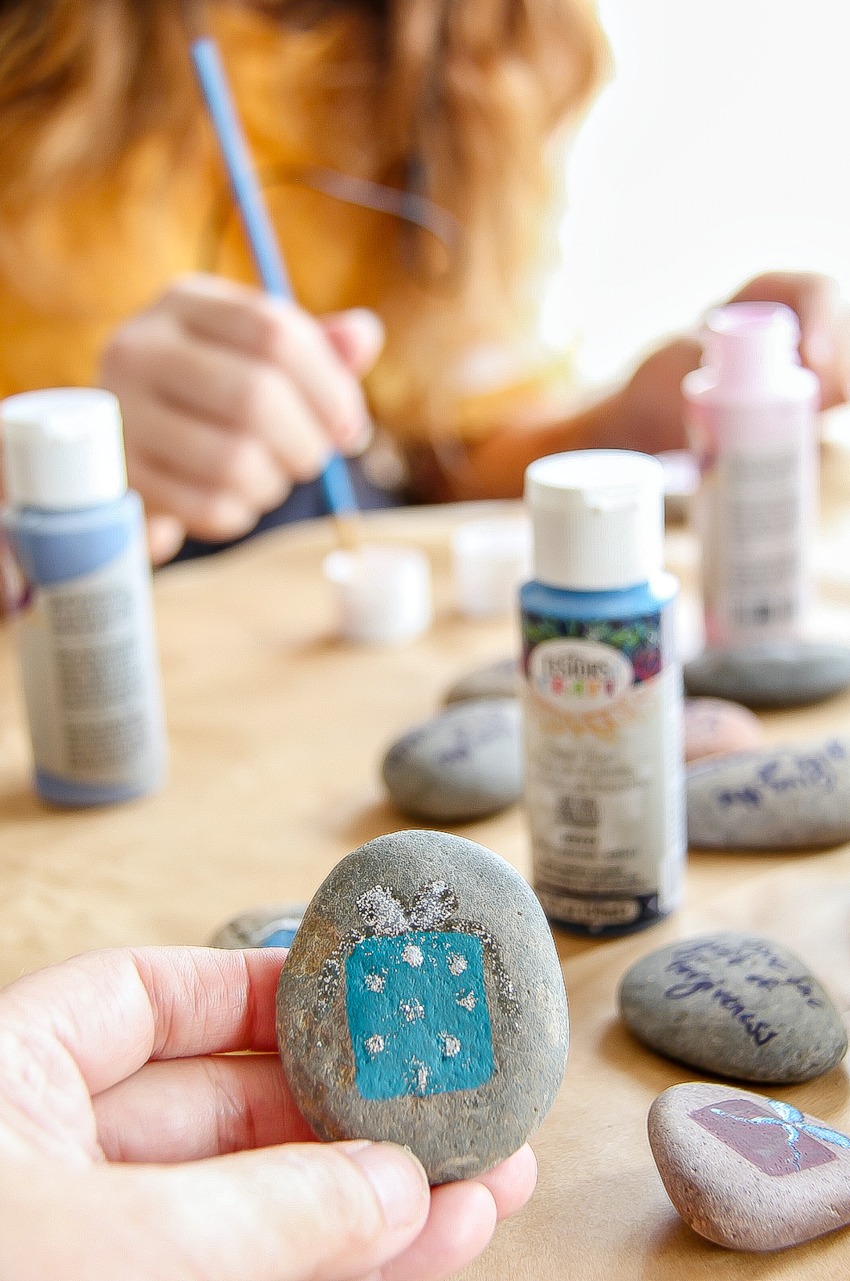 Head on over to 5 Minutes for Mom and grab all the details on this fun project.