Help kids with their handwriting with these handmade envelopes and notecards inspired by the children's book, The Love Letter.
Are you ready for a 'not just for Valentine's Day' project to do with the kids?
Over at Harper Collins, I'm showing you how to make heart envelopes and notecards. Go grab the heart download, scrapbook paper, and do a project with the kids today.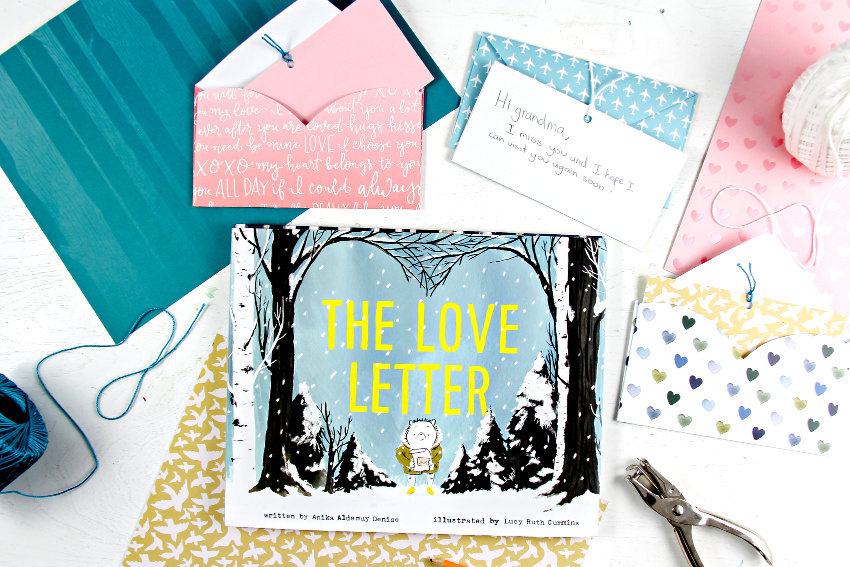 This project is inspired by the children's book, The Love Letter, by Anika Aldamuy Denise